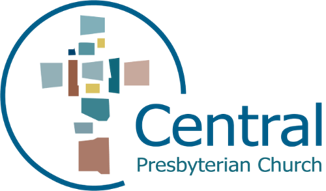 Downingtown, PA
Worship for Sunday, March 29, 2020
Celebrating the Lord's Day from our homes
---
---
Worship is one of the most important things we do as God's people. Even though we cannot meet in person, we can still worship! In fact, in the early days of the church most Christian worship services occurred in house churches and small groups. We invite you to practice this simple service of worship in your home as we ground ourselves in our identity as followers of Jesus Christ in these unprecedented times. We will still be Determined to Love, Invited to Wonder, and Inspired to Serve, sharing the light of Christ for an anxious world.
This liturgy is something you can do with your whole household or just by yourself. If you're doing it as a family, we encourage dividing up the parts so there are different leaders. Bold parts are for all to read together. If you are by yourself, walk through the service and as you read it all, remember CPC as a body of Christ is together in Spirit and you are not alone. Words in italic are instructions for you as you move through worship.
Optional things to gather before beginning the service:
candle and match/ lighter  
colored pencils or something else to write with
Bible
device with internet access and sound capabilities
---
WE GATHER AS GOD'S PEOPLE
Prelude/ Music to Center our Hearts:
Call to Worship:
Illuminating God, your light shines in the darkness and the darkness does not overcome it.
Come, shine in my heart.
Light a candle
When we confess our sins, we are reminded that God's grace is so much more than we can fully grasp—that even in times of uncertainty, when we may not be our best selves, God offers forgiveness, gentleness, and love. Confident in God's love shown to us in Christ, we confess our sins:
Prayer of Confession:                                                                                                                      modified from a prayer written by Rev. Mindi Mitchell
Wondrous God, we confess that at times our doubts and fears override our hope and faith. Forgive us when we lose sight of the joy of Your love and instead fall into despair and gloom. Lift up our spirits, Lord, and help us to remember the promise of new life here and now, not just the hope of resurrection for the future. We give thanks for Your Son, Jesus the Christ, who continues to offer us new life, who continues to turn us around and upside down. Forgive us, restore us and renew us. Time for silent prayer.
In the name of our Savior, Jesus Christ, we pray. Amen.
Assurance of Forgiveness:
Hear the Good News. Anyone who is in Christ is a new creation! In Jesus Christ we are forgiven!
Thanks be to God.
To share the peace of Christ this week, consider taking a picture of the candle you lit at the beginning of the service and share it on facebook with the hashtag, #cpcpeace
---
WE LISTEN FOR GOD'S WORD
This week we offer a Psalm and a Gospel reading for you to read and meditate on.
Psalm 23 is one of the most familiar of the Psalms, and often sought after in times of distress and grief. Read it through several times. Even if it is familiar, does anything new speak to you now? What are your connections to this Psalm? What does it tell you about who God is and where God is? What does it tell you about where life finds us, and where God leads us?  Where do you find that God is shepherding you now?
Psalm 23                                                                                                                                          read by Jeremy Graeff
A Psalm of David
The Lord is my shepherd, I shall not want.
2     He makes me lie down in green pastures;
he leads me beside still waters;[a]
3     he restores my soul.[b]
He leads me in right paths[c]
for his name's sake.
4 Even though I walk through the darkest valley,[d]
I fear no evil;
for you are with me;
your rod and your staff—
they comfort me.
5 You prepare a table before me
in the presence of my enemies;
you anoint my head with oil;
my cup overflows.
6 Surely[e] goodness and mercy[f] shall follow me
all the days of my life,
and I shall dwell in the house of the Lord
my whole life long.[g]
Now hear those familiar words in a new way:
The 23rd Psalm (dedicated to my mother) by Bobby McFerrin  performed by Cantus
The Gospel reading continues our time together in the Gospel of Mark. How do the photos help you hear how God is speaking through these words.  Could you find or take photos to show the same?
Mark 13:1-8, 24-37
13 As he came out of the temple, one of his disciples said to him, "Look, Teacher, what large stones and what large buildings!" 2 Then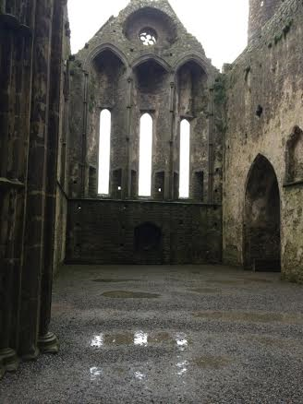 Jesus asked him, "Do you see these great buildings? Not one stone will be left here upon another; all will be thrown down."
3 When he was sitting on the Mount of Olives opposite the temple, Peter, James, John, and Andrew asked him privately, 4 "Tell us, when will this be, and what will be the sign that all these things are about to be accomplished?" 5 Then Jesus began to say to them, "Beware that no one leads you astray. 6 Many will come in my name and say, 'I am he!' and they will lead many astray. 7 When you hear of wars and rumors of wars, do not be alarmed; this must take place, but the end is still to come. 8 For nation will rise against nation, and kingdom against kingdom; there will be earthquakes in various places; there will be famines. This is but the beginning of the birth pangs.
24 "But in those days, after that suffering,
the sun will be darkened,
and the moon will not give its light,
25 and the stars will be falling from heaven,
and the powers in the heavens will be shaken.
26 Then they will see 'the Son of Man coming in clouds' with great power and glory. 27 Then he will send out the angels, and gather his elect from the four winds, from the ends of the earth to the ends of heaven.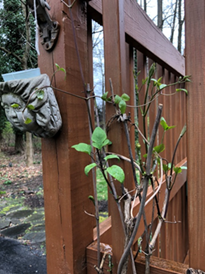 28 "From the fig tree learn its lesson: as soon as its branch becomes tender and puts forth its leaves, you know that summer is near. 29 So also, when you see these things taking place, you know that he is near, at the very gates. 30 Truly I tell you, this generation will not pass away until all these things have taken place. 31 Heaven and earth will pass away, but my words will not pass away.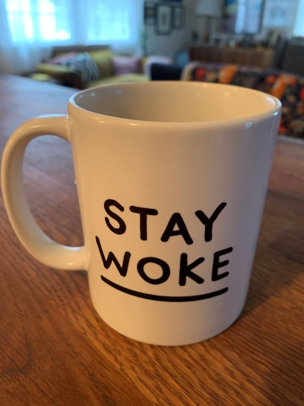 32 "But about that day or hour no one knows, neither the angels in heaven, nor the Son, but only the Father. 33 Beware, keep alert; for you do not know when the time will come. 34 It is like a man going on a journey, when he leaves home and puts his slaves in charge, each with his work, and commands the doorkeeper to be on the watch. 35 Therefore, keep awake—for you do not know when the master of the house will come, in the evening, or at midnight, or at cockcrow, or at dawn, 36 or else he may find you asleep when he comes suddenly. 37 And what I say to you I say to all: Keep awake."
Sermon on Mark 13:1-8, 24-37
---
WE RESPOND TO GOD'S WORD
Music as Prayer     Healer of Our Every Ill    by Marty Haugen  (Hymn 795 in our Glory to God hymnal)
Prayers of the People                                                                                                  Written by Pastor Emily
Holy and ever-present God,  
We praise you and give you thanks, that even in uncertain times, you remind us of your presence everywhere we go. We see it in the daffodils that have burst from the winter ground, and the flowering buds of trees all around us. We can find it in the remarkably calm smile of a grocery store worker, or the helping hand of a food bank volunteer. And we certainly find your presence in all of our healthcare workers tirelessly tending to life and lives in these days. Thank you, God, for them, and for your presence within them. 
Lord, In times of chaos we want to turn to the structures and the institutions we have built with our own hands. And yet your word reminds us that we ultimately rely on you, not the things of our own making. In these days when there are more questions than answers, more unknowns than certainty, help us to trust your promises. May we remember that fear is not the opposite of faith—that we can be deeply faithful while still honest about our fears and the many emotions surfacing in these days. You, O Lord, can hold it all.  
In that same spirit of trust, we lift to you in prayer: 
all those around the world who are sick with COVID-19.

 

for healthcare workers of all kinds

 

the many who struggle with health issues like cancer and other illnesses whose treatments are now complicated by overcrowded hospitals. 

 

all those who cannot afford health insurance in this time. 

 

f

or the many who have lost employment or fear the impact these days will have on their livelihood

 

for parents who now must work from home, be parents and teachers all at the same time. And parents who

cant

work from home who have to balance paychecks with care for their family. 

 

f

or all who work in li

fe-sustaining jobs that must continue, including supermarket employees and custodians. 

 

for those who are lonely

 

and for all on our hearts that we life in this moment of silence. 

 
Time for silent prayer 
Holy Spirit, help us to find ways to shine your light in the dark places of these days. Where we can spread hope, show us how. Where we can lend a hand across distance, may ways be found. Help us remember this disruption we face now will save lives, and that all life has meaning to you.  
All this and more we pray as Jesus taught us saying:  
Our Father, who art in heaven,
hallowed be thy name,
thy kingdom come,
thy will be done,
on earth as it is in heaven.
Give us this day our daily bread.
And forgive us our debts,
as we forgive our debtors.
And lead us not into temptation,
but deliver us from evil.
For thine is the kingdom,
and the power, and the glory,
forever. Amen. 
Opportunity for Offering:
https://cpcdowningtown.ccbchurch.com/goto/giving
Thank you for your generosity!
May God bless these gifts to be blessings.
---
WE ARE SENT INTO GOD'S WORLD
Sending Song: We are Called  (Hymn 749 Come! Live in the Light! in our Glory To God Hymnals)
Sung for us by the St. Paul Young Adult Choir and Ensemble
The Go Forth to Be the Church Challenge:
Though we may not be gathered at church, we are no less the church wherever we are.
So, church, how will you be church without a building this week? What new thing will you see God birthing within you and in the world in these chaotic days?
The Lord bless and keep you.
The Lord make God's face to shine upon you and give you peace this day and every day. Amen.
---
************
Photos used in the service:
St Patrick's Rock (or what's left of it) in County Tipperary, Ireland, taken on a trip to see our son Peter in 2015. Buildings began there in the 4th century. A tower structure was built in 1100. A chapel in 1134. A Cathedral in 1270. All sacked by the English in 1647.
Our autumn clematis putting forth its leaves by the back door.
Coffee mug used by my son-in-law Richard on Wednesday March 25, 2020 at our morning family text check-in.