CHANCEL FLOWERS THIS MORNNG are given by Kevin and Becky Zeeger to the glory of God and in loving memory of Robert Criswell.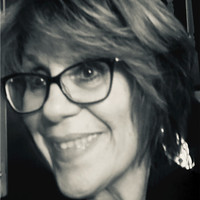 WE WELCOME TO THE PULPIT THIS MORNING Rev. Patty Stoltzfus.  Rev. Patty Rowe Stoltzfus has recently retired from full-time parish ministry. Living her life within a dual call to ministry, she was called as both an Associate Pastor and a Director of Music at Covenant Presbyterian Church in Malvern PA, where she served for 28 years. Patty currently serves on the Leader Team for the Presbytery of Donegal, and is a past Moderator.  Patty is married to David Stoltzfus, and has adult children. Daughter Jill and her husband Jim have given Patty and Dave a beloved granddaughter, Sammi.  Son Jon will be married to Shannen Hofheimer in Connecticut next June! Patty delights in the Church, and loves the way God's lively Spirit is expressed through the energy and compassion of God's people.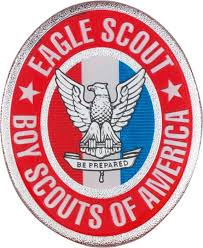 CONGRATULATIONS to Jake Provencher of Troop 23 on earning the rank of Eagle Scout.  Jake's Court of Honor will take place this afternoon here at our church. CPC joins the troop in applauding this achievement!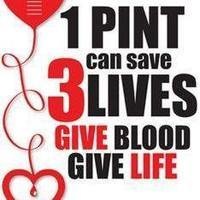 THIS FRIDAY IS OUR RED CROSS BLOOD DRIVE dedicated to Matt Hess, son of CPC member Bev Hess and former CPC pastor Bill Hess.  Matt suffered severe injuries in an ATV accident in May and has received many units of blood following multiple surgeries.  If you've never given blood before, this would be a great time to become a first-time donor. Our drive runs from 2 pm to 7 pm.  Go to redcrossblood.org and search for our drive by entering zip code 19335. You can also call the church office and we can put you on the schedule, or call 1-800-REDCROSS.  Thank you for your support!
SHARING HER TALENTS THIS MORNNIG is Lucy Onderdonk.  Lucy is a piano student of Nancy Kammerer's, taking lessons from her for nearly 7 years. She is a student at Downingtown West, where she also plays trombone.
A WORSHIP AND BIBLE WORKSHOP will be held this Wednesday, August 14, 6:00-7:30pm. Families of children who received Bibles this year are invited to have dinner and a time of education together. Following our pizza dinner, Pastor Emily will work with the kids, and Amy will spend time in discussion with the parents attending the workshop. Please RSVP to Amy if you haven't already!
VOLUNTEER TO BE A LITURGY LEADER.  Would you like to be more involved in our wonderful worship services? We want to invite you to take a new step into worship by volunteering to help deliver the liturgy to the church. Examples include delivering the scripture before the sermon, reading a prayer, or helping deliver announcements every so often (i.e. not every week). Time commitment is minimal, but the effect of having you join us in the leadership of our worship services will be huge!  Contact Jessica Clark-Weikel with any questions or to volunteer. Email [email protected]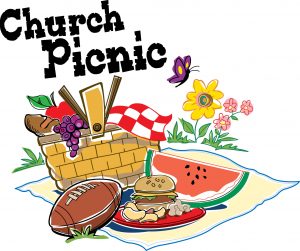 A WONDER! KICK-OFF PICNIC will be held on Wednesday, September 4, at 6 pm.  Come out for an evening of fellowship and learn more about the upcoming offerings for Wonder! and Grand Central Stations.  There will also be an opportunity for you to meet Rev. Jenny Warren, our new Transitional Pastoral Associate.  If you plan to attend, please RSVP by signing up at the Welcome Center or calling the office.
HIS MISSION.  Please stop by the tri-fold board in the North Narthex this morning and pick up a slip to provide an item for our August meal for His Mission, a homeless shelter in Kennett Square.  We will be serving Italian sausage, peppers and onion sandwiches, barbecue sauce, corn on the cob, watermelon, and carrot and celery sticks.  Please bring your donations next Sunday, August 18.  Thank you for your support!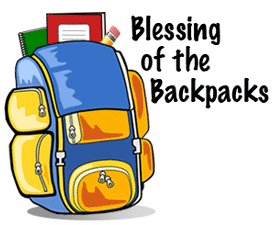 BLESSING OF THE BACKPACKS.  On Sunday, August 25, we will have a special "blessing time" for our children and teachers as they return to school – or start for the first time! We send them on their way knowing we have entrusted them to God for a great year of learning and friendship.
MARK YOUR CALENDARS!  On Sunday, September 1st, during Extending the Table, we will be having CPR and AED training.  The training will be provided by Aidan's Heart Foundation and led by our own Christa Glogowski, who is also one of their board members. Aidan's Heart Foundation is committed to providing awareness, education, and support to the communities of the southeast Pennsylvania region and its surrounding area to create heart-safe communities for youth regarding the prevention of and/or response to Sudden Cardiac Arrest. We are looking for CPC volunteers with current CPR/AED certification to help out that day.  If you would like to help, please see Christa Glogowski or Brad Aucker.
WE'RE "GEARING UP" FOR THE FALL AT KIDS CENTRAL PRESCHOOL!   The school year is right around the corner, and there are just a few spots available for this fall. Call Director Robin Chiavetta at 610-269-0297 today for more information and to schedule a tour!  Friends and neighbors can visit our website:  www.kidscentraldtown.org.
GIVING STATEMENTS are available in the West Narthex this morning.  You will find them on the table in alphabetical order.  Please help the church save on postage by picking yours up this morning.  Thank you.