CHANCEL FLOWERS THIS MORNING are given by Steve Caggiano to the glory of God and in honor of Mary Lee Caggiano's 80th birthday.
THERE IS NO CHILDREN'S WORSHIP THIS MORNING. Activities are available for children ages 4 and up on the tables outside the narthex doors.  Childcare is available this morning for infants through age 3.

WE WELCOME TO THE PULPIT THIS MORNING Rev. Dr. Michael Wilson.  Michael is the Stated Clerk/Facilitator for Developing Leaders for Donegal Presbytery. In this role, he helps to shape the flow and process of our presbytery gatherings; develops cohorts to train emerging leaders, assists congregations in transition, develops mission funding initiatives and processes; and does whatever he can to help our presbytery grow in ministry and mission. Michael also teaches at Lancaster Theological Seminary and is working on a Ph.D. in missional ecclesiology. Michael and his wife, Tricia, are enjoying raising their three kids (Julia, Clint, and Emma) in Lancaster County. He looks forward to reading, kayaking, and really good coffee.
VOLUNTEER TO BE A LITURGY LEADER.  Would you like to be more involved in our wonderful worship services? We want to invite you to take a new step into worship by volunteering to help deliver the liturgy to the church. Examples include delivering the scripture before the sermon, reading a prayer, or helping deliver announcements every so often (i.e. not every week). Time commitment is minimal, but the effect of having you join us in the leadership of our worship services will be huge!  Contact Jessica Clark-Weikel with any questions or to volunteer. Email [email protected]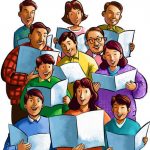 COME AS YOU ARE CHOIR. Come to the choir room on Sundays at 9:00 am to prepare an easy-to-sing anthem for the service. If you have ALWAYS thought, "I'd like to try singing in the choir," then come as you are—all voices and ages welcome!
GIVING STATEMENTS are available in the West Narthex this morning.  You will find them on the table in alphabetical order.  Please help the church save on postage by picking yours up this morning.  Thank you.
VOLUNTEERS NEEDED.  In order to keep Café Central going for the summer, we need volunteers to sign up.  Please stop by and sign up on the bulletin board next to the Welcome Center.  A small budget is provided for expenses; please speak to Brad Aucker or Kris Blankmeyer.  Thank you!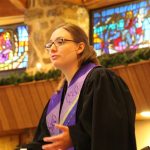 WE CONTINUE TO KEEP PASTOR EMILY IN OUR PRAYERS as she finishes up her second week at Boston University in her Doctor of Ministry class this week. She is taking a course on transformational leadership and is looking forward to sharing what she learns here at Central in this transitional and transforming time for our congregation.  She'll be returning to PA on August 10th. Special thanks to Rev. Jane DeFord who is covering pastoral care emergencies while she is away.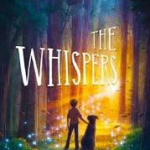 SUMMER BOOK CLUB:  Let's gather to discuss The Whispers, by Greg Howard, on Sunday, August 11 after worship. Anyone, age 10 and up who is reading or has read the book is welcome to come talk about it. Not too late to grab a copy–it's an easy, but powerful read! Great for kids and adults.
WONDER! UPDATE: You're invited to Wonder! again this Fall!  Wonder! will be returning with a kick-off picnic on Wednesday, September 4th, with actual programming beginning on Wednesday, September 11th.  There will be a few changes to the schedule this year.  Dinner and Fellowship will be from 6-7PM.  Junior Bells will be from 6:30-7PM.  There will now be only one block of programming, from 7-8:15PM.  This block will consist of: an adult education offering, a program for children K-5, IMPACT Middle School youth group, Bell Ensemble and the nursery will be available.  Chapel Choir (Grades K-3) and Youth Choir (Grades 4+) will be moving to Sunday mornings at 11AM as part of Grand Central Stations.
MARK YOUR CALENDARS!  On Sunday, September 1st, during Extending the Table, we will be having CPR and AED training.  The training will be provided by Aidan's Heart Foundation and led by our own Christa Glogowski, who is also one of their board members. Aidan's Heart Foundation is committed to providing awareness, education, and support to the communities of the southeast Pennsylvania region and its surrounding area to create heart-safe communities for youth regarding the prevention of and/or response to Sudden Cardiac Arrest.