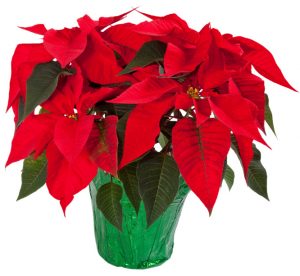 Poinsettias Adorning the Chancel and Narthexes This Morning are given in honor of and in memory of loved ones.  If you ordered a poinsettia, we ask that you pick it up after one of the Christmas Eve services or on Friday, December 27, from 9 am to noon.  If you do need to take it after the service today, please take one from the narthex so that the sanctuary can remain festive.  Thank you.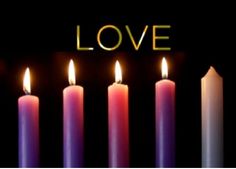 Christmas Joy Offering.  This is one of four Special Offerings designated by the PC(USA).  It provides financial assistance to current and former church workers and their families, as well as opportunities for deserving students to attend Presbyterian-related colleges and schools. Specially marked offering envelopes are in the pews.
The Heifer Mini-Market is Still Open for your last-minute shopping! Stop by the table in Fellowship Hall. Your gift will do a world of good! 
Please Note:  There will be no Godly Play or Grand Central Stations on Sunday, December 29.
Your 2020 Giving Envelopes are available for you to pick up this morning. They are arranged alphabetically on the table outside of Fellowship Hall.  If you do not have envelopes and would like some, please email Financial Administrator Trisha Minicozzi at [email protected]. You can request weekly or monthly envelopes.  Thank you so much for your faithfulness to CPC.
The CPC Help Wanted list is available again in the narthex. There are opportunities for one-time, multi-day and weekend events or just being on call for occasional volunteer help.  Stop by to see how you can contribute your time.  For information, contact John Warren.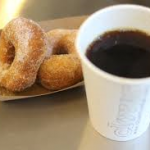 Coffee For College Students–Let's gather at the Farmhouse Coffee Shop in Downingtown on Thursday, January 2 at 10am. Let Amy Lisk know if you plan to attend, please.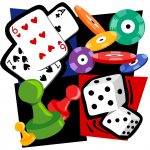 Youth Game Night–Our Eve of New Year's Eve tradition returns with an event for students grades 6-12 on Monday, December 30th from 7-9pm. Join us for all sorts of games and some snacks. Friends are always welcome!
Congregational Christmas Card Playground Fundraiser. Wish your church family a Merry Christmas by signing the Congregational Christmas Card at the Welcome Center and putting a donation for the cards/postage you've saved in the box provided. Checks should be made payable to Central Presbyterian Church. Proceeds benefit Kids Central Preschool. Merry Christmas to us all!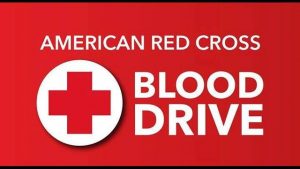 Thank You from The American Red Cross.  WOW! What a great drive! You were able to collect 42 donations on a goal of 34!!! These donations will go on to save up to 126 lives! Thank you for all of your support and have a wonderful holiday season! – Ann Beal, Exec. Account Manager, Donor Recruitment
Cafe Central Hosts are Needed in the New Year.  If you can help out, please sign up at the Welcome Center.  Refreshments can be simple, directions are thorough, and there is a small budget available.
Please Note: There is no Community Luncheon in January.  The next luncheon will be Thursday, February 6, 11 am to 1 pm.
Still Doing Some Last-Minute Shopping?  You can select Central Presbyterian Church, Downingtown, PA, when you shop at smile.amazon.com. and 0.5% of the cost of your purchases will be sent to CPC.
The Safety Committee of the Board of Trustees is seeking to identify congregation members who are medical professionals or have special training to provide emergency medical treatment and support if a medical emergency occurs during church activities. If you have medical training and are willing to be identified to assist in this way please contact Joe Clark by email, [email protected]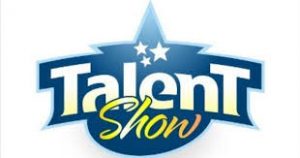 Mark your new 2020 calendar for a Winter Wonderland Coffeehouse and Talent Show on Friday, January 24th. This fundraising event for summer conferences and mission trips will feature talent of all kinds from folks of all ages. Comedy, drama, vocal music, instrumental music, and more…as long as you sign up to share your talent! Talk to Nathaniel Wolfgang-Price or Amy Lisk to sign up. We'd love a string ensemble, a concert band, and even a ukulele ensemble. Sign up yourself, bring a friend with you, or convince your favorite talented member of the CPC family to share their gifts!!