Christmas Joy Offering.  This morning is the last opportunity to support this special offering of the PC(USA).  It provides financial assistance to current and former church workers and their families, as well as opportunities for deserving students to attend Presbyterian-related colleges and schools. Specially marked offering envelopes are in the pews.
Holy Cow! You all went hog wild, and flocked to purchase gifts from our Heifer Gift Market, both "in store" and online. Your gifts totaled $8,316.77 – no kidding!! A tree-mendous thanks to all who brought this mission menagerie to life, and to all who gave these gifts that make an empowering difference in communities of need throughout the world.  (Today is the last Sunday for our Heifer Mini-Market to be open. Stop by the table in Fellowship Hall. Your gift will do a world of good!)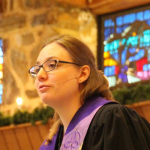 Prayers for Our Pastor.  Pastor Emily will be in Boston for her next D.Min class from January 1 through January 12. Please keep her in your prayers as she studies. Any pastoral emergencies will be covered by Pastor Jenny.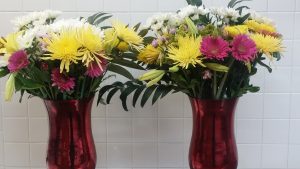 The 2020 Flower Chart is in Fellowship Hall on the right side as you enter.  You can sign up to donate chancel flowers in memory of or in honor of a loved one.  The cost is $40 and checks should be made payable to the CPC Working Guild.  If desired, you can pair up with a friend and split the cost.  Flowers can be taken home immediately after the service, or they can be designated for a Deacon to deliver to a home-bound member.  Thank you for sharing the beauty of your flowers with us in worship.
Youth Game Night–Our Eve of New Year's Eve tradition returns with an event for students grades 6-12 on Monday, December 30th from 7-9pm. Join us for all sorts of games and some snacks. Friends are always welcome!
Coffee For College Students–Let's gather at the Farmhouse Coffee Shop in Downingtown on Thursday, January 2 at 10am. Let Amy Lisk know if you plan to attend, please.
The CPC Help Wanted list is available again in the narthex. There are opportunities for one-time, multi-day and weekend events or just being on call for occasional volunteer help.  Stop by to see how you can contribute your time.  For information, contact John Warren.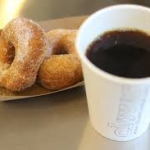 Cafe Central Hosts are Needed in the New Year.  If you can help out, please sign up at the Welcome Center.  Refreshments can be simple, directions are thorough, and there is a small budget available. Everyone loves our fellowship time, and we hope to see it continue with your help!  Thanks for volunteering!
Please Note: There is no Community Luncheon in January.  The next luncheon will be Thursday, February 6, 11 am to 1 pm.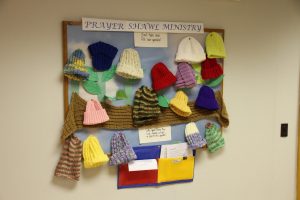 The Stanli Cushman Prayer Shawl Ministry has changed its meeting time to the third Tuesday of each month, 9:30-11:30 am, beginning in January 2020.  This year they have given out 79 hats, divided among His Mission, City Gate, CYWA and the Domestivc Violence Center in West Chester, among others.  New knitters are always welcome – join them on January 21, 2020.
Interested in joining a PW Circle?  All are welcome to join Miriam Circle for fellowship and prayer at our potluck Christmas Party, Monday, January 6, 10am in the Prayer Room. Please feel free to contact Anne Marie Mandell.
Your 2020 Giving Envelopes are available for you to pick up this morning.  They are arranged alphabetically on the table outside of Fellowship Hall.  Thank you so much for your faithfulness to CPC.
The Safety Committee of the Board of Trustees is seeking to identify congregation members who are medical professionals or have special training to provide emergency medical treatment and support if a medical emergency occurs during church activities. If you have medical training and are willing to be identified to assist in this way please contact Joe Clark.
Per Capita Giving.  Shared Proportional Giving, also known as Per Capita Giving, is required of our church based on our membership numbers.  In 2019, we were asked to contribute $34.78 per member.  With these funds, the Presbytery of Donegal supported over twenty-five churches in pastoral transition, helped to feed hungry families – all the way from Columbia, PA to Honduras – and supported several of our pastors in family or medical emergencies. If you have not yet given your per capita for 2019, please do so this morning so that it will be applied to the 2019 tax year.  Simply write per capita on the memo section of your check. Thank you for your support of the mission of our denomination.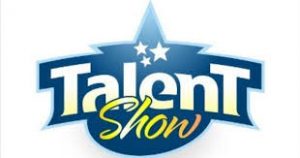 Mark your new 2020 calendar for a Winter Wonderland Coffeehouse and Talent Show on Friday, January 24th. This fundraising event for summer conferences and mission trips will feature talent of all kinds from folks of all ages. Comedy, drama, vocal music, instrumental music, and more…as long as you sign up to share your talent! Talk to Nathaniel Wolfgang-Price or Amy Lisk to sign up. We'd love a string ensemble, a concert band, and even a ukulele ensemble. Sign up yourself, bring a friend with you, or convince your favorite talented member of the CPC family to share their gifts!!