Chancel Flowers This Morning are given by Dennis and Jennifer Reardon in loving memory of Neil James.
Confirmation Class A meeting will be held for high school students & their parents interested in confirmation today at 11am.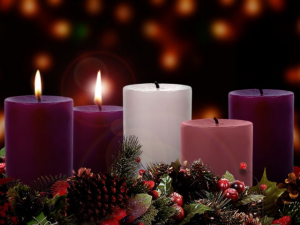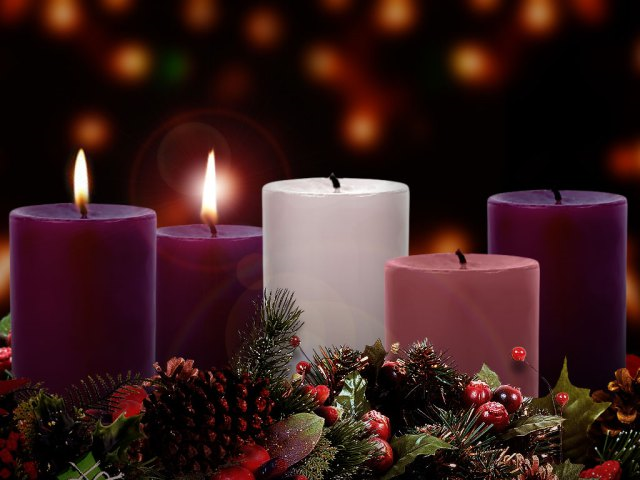 Advent Devotions for adults, as well as Shadowbox instruction and Advent calendars for families and children are available today at a table outside the Fellowship Hall. It's not too late to add some spiritual development to your Advent preparations.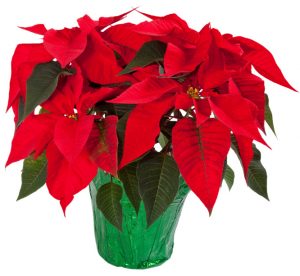 Christmas Poinsettias in memory of or in honor of a loved one can be ordered by filling out an envelope at the Welcome Center.  Checks should be made payable to CPC for $9 per plant.  You can take your plant home following one of the Christmas Eve services, or you can leave it for a shut-in.  Order deadline is next Sunday, December 15.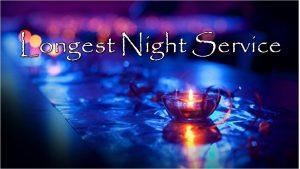 Join Us for the Longest Night Service – December 15 at 4:00 pm. All are invited to share in this special worship service of contemplation and reflection on the Christmas season.   Childcare for children 4 and under will be provided. Slow down, take a breath, light a candle, and reflect on all advent offers us.
Christmas Around the World.  Bring your nativity sets or other Christmas items from far-away lands to place in the Archival Cabinet.  Items can be dropped off at the church office and will be returned at the end of Advent. Please put your name on your donation.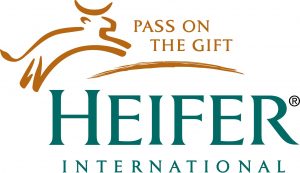 Did You Miss the Heifer Gift Market?  Never Fear! First of all, it was AWESOME, with well over 40 adults and children hosting themed tables, resulting in $7,160.77 in donations to this life-changing mission! But NEVER FEAR – you can still purchase shares from this menagerie of mission! A Heifer Mini-Mart – aka a table in Fellowship Hall -will be available each Sunday through the end of December. You can also shop online at the dedicated CPC page below.  So make your list and check it twice – and give the gifts that keep on giving!
https://fundraise.heifer.org/team/264027?fbclid=IwAR0yujMtmmY5TdlPQT9TxLDQFi1eD53GQdA-7UzQKFayKIk_PJsBKTo2y8A
Stop By the North Narthex This Morning and pick up a slip for our December His Mission meal.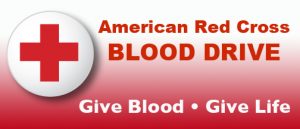 Red Cross Blood Drive:  Mark your calendars for Friday, December 13 from 2:00-7:00 p.m.  Especially during this holiday season, when blood supplies run low, you will be giving the gift of life. You can schedule an appointment by going on-line to redcrossblood.org or by calling the church office.
The CPC Help Wanted list will be available again in the narthex after service. There are opportunities for one time, multi-day and weekend events or just being on call for occasional volunteer help.  Please stop by to see how you can contribute your time to various programs.  For information, contact John Warren.

Christmas Joy Offering.  A cherished Presbyterian tradition since the 1930s, the Christmas Joy Offering is one of four special offerings designated by the PC(USA).  It provides financial assistance to current and former church workers and their families as well as providing opportunities for deserving students to attend Presbyterian-related colleges and schools.  You can find specially marked offering envelopes in the pews.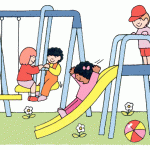 Playground Fundraising Update. I would like to thank all of you who came out for the Chipotle Dine-to-Donate Fundraiser last month. Every little bit helps, and our Playground Fund is growing! Why not take a "Shopping Break" next Saturday, December 14th and join us for another opportunity as we "Dine to Donate" at Panera in Exton from 4-8 pm? You can show them the flyer or a digital copy for us to receive credit. Flyers are available at the Welcome Center.  Thanks again!  — Robin Chiavetta, Kids Central Director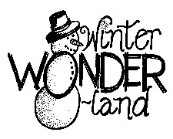 Mark your new 2020 calendar for a Winter Wonderland Coffeehouse and Talent Show on Friday, January 24th. This fundraising event for summer conferences and mission trips will feature talent of all kinds from folks of all ages. Comedy, drama, vocal music, instrumental music, and more…as long as you sign up to share your talent! Talk to Nathaniel Wolfgang-Price or Amy Lisk to sign up. We'd love a string ensemble, a concert band, and even a ukulele ensemble. Sign up yourself, bring a friend with you, or convince your favorite talented member of the CPC family to share their gifts!!