Chancel Flowers This Morning are given by Sue Sweetland to the glory of God and in loving memory of Grace Bula.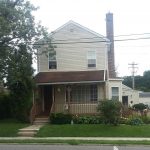 His Mission.  CPC provides a meal each month to His Mission, a shelter in Kennett Square for those who are temporarily homeless and those seeking employment.  His Mission relies solely on donations in order to feed almost 20 people dinner each evening and then breakfast the next morning.  The January meal provided through your donations will be beef stew, corn bread, green salad with oranges, and apple crisp.  Please stop by the tri-fold poster in the North Narthex this morning and take a donation slip. Items will be collected and delivered next Sunday, January 19.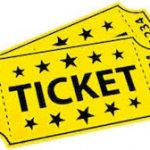 Grab Your Ticket TODAY for our Winter Wonderland coffee house and talent show on Friday, January 24th from 7-9pm. Our $10 admission tickets sold out last year, so reserve your spots after worship at the Welcome Center. Raffle basket items are being accepted now and will be displayed by January 19th. Funds raised will help youth attend summer mission trips and conferences. Thank you for your support!
The CentralConnection After-School Program, a CPC outreach which provides activities for students in the Downingtown Area School District on early-dismissal days, will take place Wednesday, January 15, from 1:30 to 5 pm.  If you are interested in assisting with either teaching a craft, providing an activity or game, or being a shepherd/helper, please contact Margaret Van Gilder.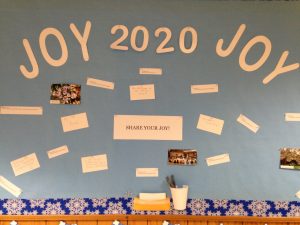 Share Your Joy!  Stop by the bulletin board near the water fountain after worship and write a message on an index card or post a picture that shares a joy in your life.
Next Sunday During Worship we will have the installation and ordination of our newly elected Elders, Deacons and Trustees.  A training for these incoming officers will take place this Saturday, January 18 at 9am.  At the same time, we give thanks for the service of our outgoing officers:  Elders Sue Blevins, Carolyn Kottmeyer, Koren Motel and Arlene Stevenson; for Deacons Eva Connor, Cathy Hankes, Patti Lausch, Melody Montgomery, Patty Murdoch, Cindy Sapovits, and Diane Ward; and for Trustees Craig Engesser, Lewis Gay, Kraig Gualtieri and Kelly Kelly.  We are grateful for your work at CPC!
Youth Trip Deadline Approaching.  Students in grades 6-12 planning to attend either Massanetta or Raleigh Youth Mission this summer need to sign up and pay the $100 deposit by January 15th. Details for each trip are displayed outside the youth room and are available from Amy Lisk if you need them.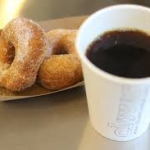 Cafe Central Hosts are Needed in the New Year.  If you can help out, please sign up at the Welcome Center.  Refreshments can be simple, directions are thorough, and there is a small budget available. Everyone loves our fellowship time, and we hope to see it continue with your help!  Please contact Brad Aucker if you can help with a Sunday in January. Thanks for volunteering!
The Safety Committee of the Board of Trustees is seeking to identify congregation members who are medical professionals or have special training to provide emergency medical treatment and support if a medical emergency occurs during church activities. If you have medical training and are willing to be identified to assist in this way please contact Joe Clark.
The 2020 Chancel Flower Chart is in Fellowship Hall on the right side as you enter.  You can sign up to donate chancel flowers in memory of or in honor of a loved one.  The cost is $40 and checks should be made payable to the CPC Working Guild.  If desired, you can pair up with a friend and split the cost.  Flowers can be taken home immediately after the service, or they can be designated for a Deacon to deliver to a home-bound member.  Thank you for sharing the beauty of your flowers with us in worship.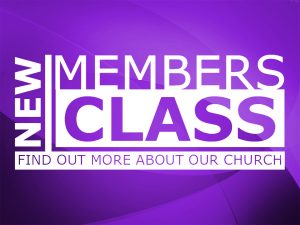 A New Members Class will be held on Sunday, February 23, at 11:00 am for anyone interested in joining Central Presbyterian Church, or for those who have questions about membership.  Please RSVP to the church office, 610-269-1576 or to Nancy Hilton at [email protected]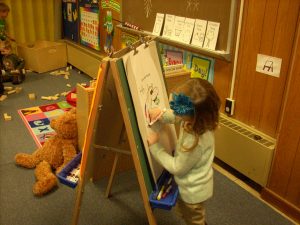 Kid Central Preschool's open registration is going on now! If you are interested in Kids Central for the 2020-2021 school year, please call Robin in the KCP Office at 610-269-0297 for more information and to schedule a tour. Also, we still have openings in the 4's classes for the remainder of the current school year. If you know of a child who would benefit from a positive Christian Preschool experience, check out our web-site at www.kidscentraldtown.org, or e-mail [email protected] today.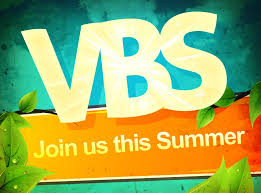 Mark Your Calendars!  CPC families and friends, join us for Vacation Bible School this summer, July 20-24, for children who have completed one year of preschool through 5th grade.  Check out our website starting in February for more information and registration.