Chancel Flowers This Morning are given by Patty and Bruce Murdoch, to the glory of God and in loving memory of Melissa Murdoch.
Continued Prayers this week for Pastor Emily who is in Boston for her D.Min class through January 12. Please keep her in your prayers as she studies. Any pastoral emergencies will be covered by Pastor Jenny.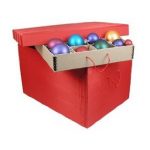 Today Our 1st Sunday Extending the Table invites us all to "De-Deck the Halls"! We'll gather for coffee, goodies and fellowship at Cafe Central, and then be led in a "many hands make light work" effort to take down our Advent/Christmas decorations. Please plan to stay – we need all hands on De-Deck!.
New Year, New Giving Envelopes – Do You Have Yours?   Last chance to pick up your 2020 giving envelopes in the narthex. Please help us save the cost of mailing these to you! If you do not have envelopes, and would like them, please contact Financial Administrator Trisha Minicozzi at [email protected]  Thank you for your giving in the new year!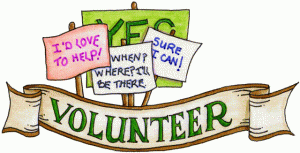 The CPC Help Wanted list is available again in the narthex. There are opportunities for one-time, multi-day and weekend events or just being on call for occasional volunteer help.  Stop by to see how you can contribute your time.  For information, contact John Warren.
The PW Miriam Circle will meet for fellowship, discussion, and prayer at our potluck Epiphany Party, Monday, January 6, 10:00am in the Prayer Room.  Newcomers are welcome!  Please feel free to contact Anne Marie Mandell.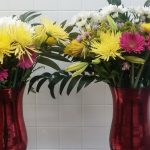 The 2020 Chancel Flower Chart is in Fellowship Hall on the right side as you enter.  You can sign up to donate chancel flowers in memory of or in honor of a loved one.  The cost is $40 and checks should be made payable to the CPC Working Guild.  If desired, you can pair up with a friend and split the cost.  Flowers can be taken home immediately after the service, or they can be designated for a Deacon to deliver to a home-bound member.  Thank you for sharing the beauty of your flowers with us in worship.
Cafe Central Hosts are Needed in the New Year.  If you can help out, please sign up at the Welcome Center.  Refreshments can be simple, directions are thorough, and there is a small budget available. Everyone loves our fellowship time, and we hope to see it continue with your help!  Please contact Brad Aucker if you can help with a Sunday in January. Thanks for volunteering!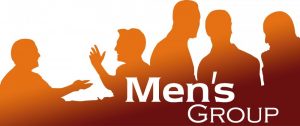 The CPC Men's Ministry will meet in the Prayer Room this Thursday, January 9, from 1:30-3:00pm.  They will be continuing with their study of Adam Hamilton's book entitled "Half Truths."  Come join them for Christian fellowship, prayer and great discussion. Newcomers are always welcome!  If you are interested or have questions, contact Gerry Mello.
Calling All 3rd-5th Graders! We will be having Second Friday's Youth Group on Friday, January 10 at 6pm here at the church. The activity this month is board games! So please bring your favorite board game to share and we won't be "board" for sure! If your child can make it, please email Adam Anders.
The CentralConnection After-School Program, a CPC outreach which provides activities for students in the Downingtown Area School District on early-dismissal days, will take place Wednesday, January 15, from 1:30 to 5 pm.  If you are interested in assisting with either teaching a craft, providing an activity or game, or being a shepherd/helper, please contact Margaret Van Gilder.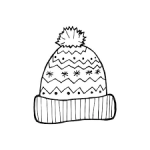 The Stanli Cushman Prayer Shawl Ministry has changed its meeting time to the third Tuesday of each month, 9:30-11:30 am, beginning in January 2020.  This year they have given out 79 hats, divided among His Mission, City Gate, CYWA and the Domestivc Violence Center in West Chester, among others.  New knitters are always welcome to work on prayer shawls and hats – join them on January 21, 2020.
Mark your new 2020 calendar for a Winter Wonderland Coffeehouse and Talent Show on Friday, January 24th. This fundraising event for summer conferences and mission trips will feature talent of all kinds from folks of all ages. Comedy, drama, vocal music, instrumental music, and more…as long as you sign up to share your talent! Talk to Nathaniel Wolfgang-Price or Amy Lisk to sign up. We'd love a string ensemble, a concert band, and even a ukulele ensemble. Sign up yourself, bring a friend with you, or convince your favorite talented member of the CPC family to share their gifts!!

THANK YOU for your generous donation of stuffing mix and foil pans for the Honey Brook Food Pantry.  Approximately 245 families received food through the pantry's Christmas food distribution on December 14.  What a wonderful way to express your love for others during this time of the year.