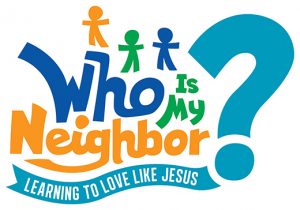 CHANCEL FLOWERS THIS MORNNG are given by Sallie and Mike Frederick to the glory of God and in honor of their anniversary.
A SPECIAL WELCOME to all of our VBS Families:  We so enjoyed spending this last week with you, learning about God's love.  You are always welcome at CPC.  Mark your calendars to join us on August 25 in worship for a back-to-school backpack blessing and special backpack tag!
THE SERMON SERIES FOR JULY is inspired by the book HELP, THANKS, WOW  by Anne Lamott, Penguin Books Ltd, copyright 2012.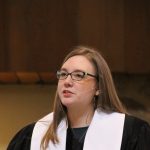 PASTOR EMILY APPRECIATES YOUR PRAYERS as she heads to Boston University for her next Doctor of Ministry class this week. She'll be taking a course on transformational leadership and is looking forward to sharing what she learns here at Central in this transitional and transforming time for our congregation.  She'll be returning to PA on August 10th. Special thanks to Rev. Jane DeFord who will be covering pastoral care emergencies while she is away.
YOUTH ACTIVITIES CANCELLED.  Because many of our families will be out of town, the Love Bombs activity and the youth pool party scheduled for the coming week have been cancelled.  We will try to reschedule at a later time.
GIVING STATEMENTS are available in the West Narthex this morning.  You will find them on the table in alphabetical order.  Please help the church save on postage by picking yours up this morning.  Thank you.
VOLUNTEER TO BE A LITURGY LEADER.  Would you like to be more involved in our wonderful worship services? We want to invite you to take a new step into worship by volunteering to help deliver the liturgy to the church. Examples include delivering the scripture before the sermon, reading a prayer, or helping deliver announcements every so often (i.e. not every week). Time commitment is minimal, but the effect of having you join us in the leadership of our worship services will be huge!  Contact Jessica Clark-Weikel with any questions or to volunteer. Email [email protected]
I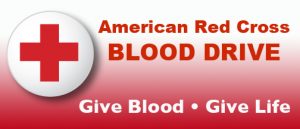 N SUPPORT OF THE HESS FAMILY.  Our Red Cross Blood Drive, to be held Friday, August 16, is dedicated to Matt Hess, son of CPC member Bev Hess and former CPC pastor Bill Hess.  Matt suffered severe injuries in an ATV accident in May and has received many units of blood following multiple surgeries.  You can show your love and support to the Hess family in a tangible way by signing up to donate blood.  Although your donation may not go directly to Matt, it will be valuable in replenishing the blood supply at Paoli, Chester County and other local hospitals.  Go to redcrossblood.org and search for our drive by entering zip code 19335. You can also call the church office and we can put you on the schedule, or call 1-800-REDCROSS. Thank you for your support!
A REMINDER TO OUR MINISTRIES:  Please fill out a building usage request form for meetings and special events that will take place from September 2019 to June 2020.  If you need a form, please call the church office or email Nancy Hilton, [email protected]
WONDER! UPDATE: You're invited to Wonder! again this Fall!  Wonder! will be returning with a kick-off picnic on Wednesday, September 4th, with actual programming beginning on Wednesday, September 11th.  There will be a few changes to the schedule this year.  Dinner and Fellowship will be from 6-7PM.  Junior Bells will be from 6:30-7PM.  There will now be only one block of programming, from 7-8:15PM.  This block will consist of: an adult education offering, a program for children K-5, IMPACT Middle School youth group, Bell Ensemble and the nursery will be available.  Chapel Choir (Grades K-3) and Youth Choir (Grades 4+) will be moving to Sunday mornings at 11AM as part of Grand Central Stations.  Speaking of Grand Central Stations, look for some of your returning favorites in addition to some new offerings yet to be determined.  Stay tuned for more information.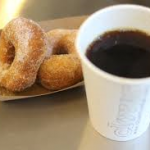 VOLUNTEERS NEEDED.  In order to keep Café Central going for the summer, we need volunteers to sign up.  Please stop by and sign up on the bulletin board next to the Welcome Center.  Thank you!
MARK YOUR CALENDARS!  On Sunday, September 1st, during Extending the Table, we will be having CPR and AED training.  The training will be provided by Aidan's Heart Foundation and led by our own Christa Glogowski, who is also one of their board members. Aidan's Heart Foundation is committed to providing awareness, education, and support to the communities of the southeast Pennsylvania region and its surrounding area to create heart-safe communities for youth regarding the prevention of and/or response to Sudden Cardiac Arrest. We are looking for CPC volunteers with current CPR/AED certification to help out that day.  If you fit that bill and would like to help, please see Christa Glogowski or Brad Aucker.  Stay tuned for more details about this upcoming event.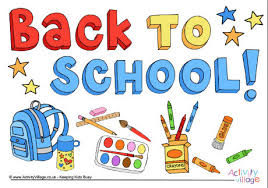 TIME TO REGISTER FOR PRESCHOOL.  "Back-to-School" is coming! Call Kids Central Director Robin Chiavetta today at 610-269-0297 to secure a spot for your 3 or 4 year old. (www.kidscentraldtown.org