CHANCEL FLOWERS THIS MORNING are given by Peter DeBarger to the glory of God and in honor of 15 years of marriage to Joyce.
REMINDER – Wonder! returns on March 13th Block A will be from 5:30-6:15pm, Dinner and Fellowship will be from 6:15-7pm and Block B will be from 7-8:15pm.  Join Kelly Black at 7 pm as she leads a class entitled: "Intentionally Pursuing God."  Learn about the practice of intentionally seeking God in one's own life and the impact that has on personal faith and relationship with God. Child care is offered weekly from 5:30-6:15 and available by request from 7-8:15. Parents should notify the office by phone or email regarding their need.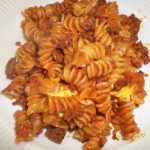 DINNER FOR WONDER! this week will be Train Wreck Casserole (beef, macaroni and tomatoes) and salad.  Note the new time:  dinner and fellowship will now be from 6:15-7pm, between Block A and Block B.  If you plan to participate in the provided meal, please RSVP on the church website, sign up at the Welcome Center or call the office!
WONDER! MEAL TEAMS NEEDED – We are seeking volunteers to prepare and serve the fellowship meal at Wonder! for the remainder of the Spring.  Dates needed are: March 13, 20 and 27, April 3, 10 and 24 and May 1 and 8.  The meal must be ready by 6:15 and does not need to be elaborate.  Past meals have included pulled pork sandwiches, meatball sandwiches and frozen lasagna.  Prepare or pick up something you love and share it with your CPC family!  Please see Brad Aucker for more details or to claim your date!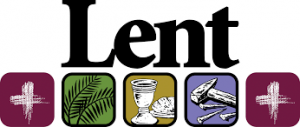 A NOONTIME LENTEN SERVICE followed by lunch will be held Wednesday, March 13 at the Thorndale United Methodist Church, 3503 Lincoln Highway, Thorndale.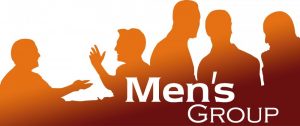 THE CPC MEN'S MINISTRY meets this Thursday, March 14 at 1:30 pm in the Prayer Room.  Come join us for discussion on the cliché "Everything Happens for a Reason," from the book Half Truths by Adam Hamilton.  Newcomers are always welcome. Contact Gerry Mello if you have questions or need more information.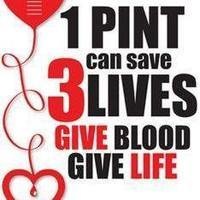 RED CROSS BLOOD DRIVE.  Please make an appointment today for our next Red Cross Blood Drive, to be held at CPC on Friday, March 15, from 2-7 pm.  You can call 1-800-REDCROSS or schedule on-line at www.redcross.org (enter zip code 19335.)  The winter months often bring a crucial shortage in blood supplies, so your donation is especially appreciated.
ROOF PROJECT UPDATE.  The replacement of the roof and HVAC systems is on-going.  All work has been taking place during daytime hours and will continue for a few more weeks, dependent upon weather conditions.  Safety is our first priority.  Unsafe areas will be roped off and there will be dumpsters outside.  Please take every precaution to avoid these areas and keep children away from them. We appreciate your cooperation and understanding.
HIS MISSION.  Please stop by the trifold board in the North Narthex and pick up a slip for our March meal at His Mission.  This month's menu consists of creamy baked chicken breasts, rice broccoli, cornbread, fruit salad and tapioca pudding.  The mission, which serves those who are temporarily homeless and seeking employment, is also in need of 16 new bed pillows.  Please bring your donations to church on Sunday, March 17.  Thank you for your generosity.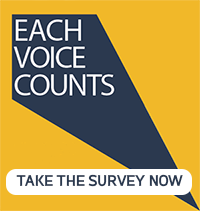 YOUR RESPONSE IS NEEDED. Our church has entered into a time of discernment during which we are gathering information to guide our decisions for our future.  The Church Assessment Tool (CAT) will provide a clearer picture of who we are as a church and what directions might be important for our future.  Your response is very important to us.  You can access the tool electronically, or printed copies are available this morning in the west narthex. All answers are strictly anonymous and on-line input is sent directly to the consulting group.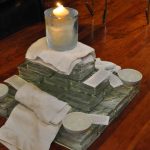 LENTEN PRAYER STATIONS.  Beginning Wednesday, February 13 during Wonder! you are invited to visit Lenten Prayer Stations. Each week during Block B, 5 different individual, meditative prayer exercises will be set up in rooms 107-109. Quiet music will play while those who participate move through the stations at their own individual pace. A host will be there to welcome you and explain how it works if you are new to Prayer Stations.
COME TO THE WELL.  On Saturday, March 16, from 8 am to 4 pm, CPC and Hopewell UMC will hold a workday at the community center, 107 W. Lancaster Avenue in Downingtown.  All skill levels are welcome. Sign up at the Welcome Center or contact Kevin Zeeger with any questions.
KIDS CENTRAL PRESCHOOL'S open registration is going on now! If you are interested in Kids Central for the 2019-2020 school year, please call Robin in the KCP Office at 610-269-0297 for more information and to schedule a tour. Also, we still have openings in the 3's classes for the remainder of the current school year. If you know of a child who would benefit from a positive Christian Preschool experience, check out our web-site at www.kidscentraldtown.org, or e-mail [email protected].
CAFÉ CENTRAL CAPTAINS. The Faith Formation and Fellowship Ministry is looking for individuals or CPC groups to serve as Café Central Captains, responsible for Café Central for a specific month of the year, much like the Usher Captain program currently operates.  Captains will be responsible for staffing, food procurement, setup and cleanup of Café Central on the 2nd, 3rd, 4th and 5th Sundays of a chosen month.  Please consider serving so that we can continue to offer this important time of fellowship here at CPC.  Months available are:  April, May, July, August and December.  See Brad Aucker for more details or to claim your month!