CHANCEL FLOWERS THIS MORNING are given to the glory of God and in loving memory of Kay Johnson by Ralph Johnson.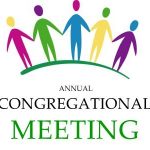 PLEASE REMAIN SEATED following the Benediction to participate in the Annual Meeting of the Congregation and Corporation of CPC.  Parents who have children in Godly Play should take a moment to sign them out of room 106 and walk them down to the Youth Room, where they will be provided with some activities during the meeting.  Children in both nurseries can remain there to be picked up at the end of the meeting.
THIS MORNING'S LOOSE OFFERING assists our Deacons with their outreach to the community.  The Deacon Liaison Committee continues to work with families in need, helping with utility bills, heating oil, rental assistance and support toward food. Thank you for your generosity.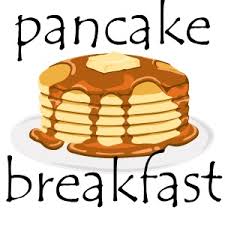 JOIN US THIS MORNING in Fellowship Hall for Extending the Table, where you can enjoy a delicious pancake breakfast hosted by our Mission Committee.  Suggested donation is $6 per person.  Enjoy pancakes, sausage, fruit cup, juice and coffee, plus great fellowship. Proceeds benefit the work of the Mission ministry.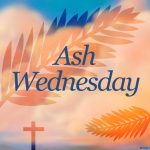 ASH WEDNESDAY. On Wednesday, March 6, at 7:00 pm, there will be an Ash Wednesday service held at CPC. The service will include the imposition of ashes. Please join us for this special service of reflection as we begin the Lenten season. Childcare will be available.
REMINDER – Wonder! will be on hiatus this Wednesday, March 6th, for Ash Wednesday.  When we return on March 13th Block A will be from 5:30-6:15pm, Dinner and Fellowship will be from 6:15-7pm and Block B will be from 7-8:15pm.  Stay tuned to next week's bulletin for complete class offerings.
WONDER! MEAL TEAMS NEEDED – We are seeking volunteers to prepare and serve the fellowship meal at Wonder! for the remainder of the Spring.  Dates needed are: March 13, 20 and 27, April 3, 10 and 24 and May 1 and 8.  The meal must be ready by 6:15 and does not need to be elaborate.  Past meals have included pulled pork sandwiches, meatball sandwiches and frozen lasagna.  Prepare or pick up something you love and share it with your CPC family!  Please see Brad Aucker for more details or to claim your date!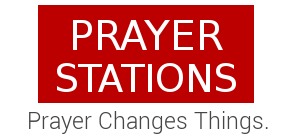 LENTEN PRAYER STATIONS.  Beginning Wednesday, February 13 during Wonder! you are invited to visit Lenten Prayer Stations. Each week, 5 different individual, meditative prayer exercises will be set up in rooms 107-109. Quiet music will play while those who participate move through the stations at their own individual pace. Each week a host will be there to welcome you and explain how it works if you are new to Prayer Stations.
THE WORKING GUILD COMMUNITY LUNCHEON is this Thursday, March 7, from 11 am to 1 pm.  Choose from a variety of delicious homemade soups, sandwiches, salads and desserts at reasonable prices.  The CPC Working Guild has been supporting the ministry of the church for 43 years through the proceeds of the luncheon.  Come enjoy this opportunity for good food and great fellowship. Take-out orders are available by calling the church office:  610-269-1576.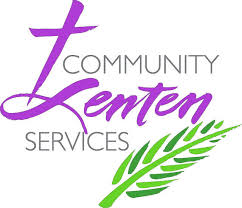 LENTEN SERVICES AND LUNCHEONS.  Once again this year, the Downingtown Ministerium is offering worship services and luncheons for each Wednesday during the Lenten season.  Please see today's insert for a complete schedule.
CAFÉ CENTRAL. The Faith Formation and Fellowship Ministry is looking for individuals or CPC groups to serve as Café Central Captains, responsible for Café Central for a specific month of the year, much like the Usher Captain program currently operates.  Captains will be responsible for staffing, food procurement, setup and cleanup of Café Central on the 2nd, 3rd, 4th and 5th Sundays of a chosen month.  Please consider serving so that we can continue to offer this important time of fellowship here at CPC.  Months available are:  April, May, July, August, October and December.  Please see Brad Aucker for more details or to claim your month!
PLEASE SUPPORT THE KCP PLAYGROUND FUNDRAISER to be held this Friday, March 8, at the Lionville/Exton Issac's, from 10am to 9 pm.  25% of the cost of your meal will go directly to the Kids Central Preschool New Playground fund.  Flyers are available at the Welcome Center.  Or, you can snap a picture with your phone and leave the paper behind.  Thank you for your support.
MARK YOUR CALENDAR for the next Red Cross Blood Drive, to be hosted here at CPC on Friday, March 15, from 2-7 pm.  Call the church office to make an appointment, or go on-line at redcrossblood.org.