CHANCEL FLOWERS THIS MORNING are given to the glory of God and in loving memory of David Sweetland by Sue Sweetland.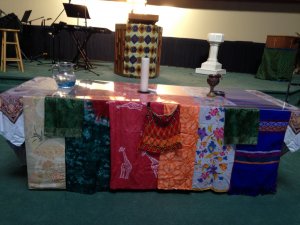 TEXTILES from Guatemala, Japan, Malaysia, Papua New Guinea, Sri Lanka and The Gambia adorn the sanctuary this morning in celebration of World Communion Sunday.  Communion breads offered this morning are Irish soda, Jewish rye and Middle Eastern pita, in addition to gluten-free.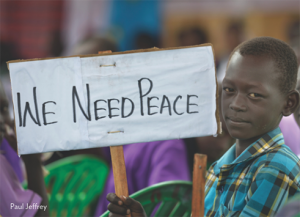 PC(USA) PEACE & GLOBAL WITNESS OFFERING – This morning we are receiving this special offering of the PC(USA) designed to deepen our pursuit of peace as a congregation and as individuals. Twenty-five percent stays with our church to build peace in our local community, 25% is used regionally, and 50% supports Christ's peace globally through the reconciliation work of Presbyterian World Mission.  Envelopes are provided in the pews.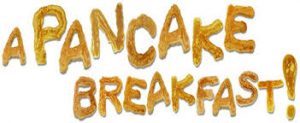 JOIN US THIS MORNING FOR EXTENDING THE TABLE right after worship in Fellowship Hall.   Enjoy a delicious breakfast of pancakes, sausage, fruit cup and beverages all for a good cause!  Your donation of $6 per person (suggested) will help support the ministry of our CPC Mission committee, and in particular the "Rise Against Hunger" meal packing event to take place on Sunday, November 3.  Each meal costs about 36 cents, and last year we packed over 10,000 meals. Your support of the Pancake Breakfast is much appreciated!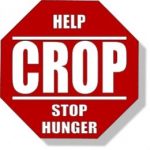 CROP WALK IS TODAY!  Help CROP Stop Hunger!  Registration is 1 pm, and walkers leave the church at 2 pm. This is an ecumenical event that raises funds and awareness to help end hunger locally and globally.  Please see Dan Beam or Alexandra Barainyak in the west narthex if you would like to participate and need a sponsor form, or if you would like to sponsor a walker.
CENRALCONNECTION, our after-school program for Downingtown Area School District on early dismissal days, is Tuesday, October 8.  We would love to have you volunteer from either 1:30-3:15pm or 3:15-5:00pm.  You can create an activity of your own, or lead or assist with one that is provided. Please contact Margaret Van Gilder if you would like more information or have questions about volunteering.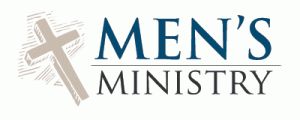 THE CPC MEN'S MINISTRY meets this Thursday, October 10, at 1:30 pm in the Prayer Room.  All men of the church are invited to attend and bring neighbors and friends.  We will be discussing the cliché "God won't give you more than you can handle" from Adam Hamilton's book Half Truths. Contact Gerry Mello if you have questions.
CALLING ALL 3rd-5th GRADERS!  Our "Second Fridays" Youth Group meets this Friday, October 11, from 6:30-8pm at the church. If you are able to come, and/or would like to bring a friend, email or call Adam Anders.  Hope to see you there!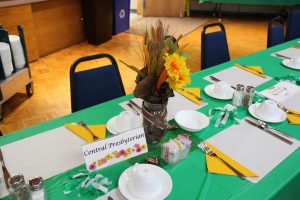 FALL SENIOR LUNCHEON. Our Deacon's Fall Senior Luncheon is coming up on Thursday, October 17 at noon in Fellowship Hall.  If you are a Senior or Veteran, please be our guest!  Come enjoy warm fellowship, a delicious meal, and some delightful entertainment!  We also welcome any volunteers who are interested in participating.  If you are available, we can always use help with greeting, serving, setting up, cleaning up, and most of all fellowship with our Seniors & Veterans attending the luncheon!  Sign-up at the Welcome Center.
WE ALL ENJOY THE FELLOWSHIP OF CAFÉ CENTRAL! We are looking for hosts for October 13, 20, and 27.  If you are interested, please sign up on the bulletin board next to the Welcome Center.  Contact Robin McMillen if you have questions or need more information.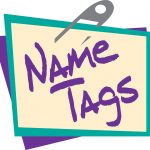 NEED A NAMETAG?  First, stop by the Welcome Center to see if there is already one there for you (in alphabetical order in the rack).  No luck?  The Welcome Center host will give you a temporary one and will let the office know that you need one. Let's all wear our nametags so Pastor Jenny can get to know us, and so we can get to know one another!