CHANCEL FLOWERS THIS MORNNG are given by CorieSue Freeman and Nancy and Richard Hilton to the glory of God and in honor of their grandchildren:  Violet Freeman, Ryan Noyes, Emily, Nate and Josephine Wilcox, Raymond Gleason and Everett Heindl.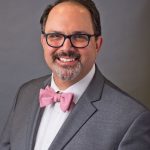 WE WELCOME Rev. Dr. Lee Hinson-Hasty this morning to share a greeting from the Presbyterian Foundation.  He actively seeks support of our  future ministers and our twelve PC(USA) theological seminaries. Central has been a long-time contributor to the Theological Education Fund.
THE CHOIR SINGS A NEW ANTHEM TODAY which is dedicated to the memory of Nancy Frank, a former member of the choir, who we are certain is joyfully singing with the angels.
YOUTH POOL PARTY TODAY from 2-4pm at the home of Jeff and Jody Flecken. Bring a snack or drink to share if you'd like. All middle and high school students are invited!
LEAD Elementary-aged Kids Class at Wonder!  Volunteers are needed to serve on Wednesdays from 7-8:15PM with kids from K-5th Grade, beginning September 11. Lessons and activities provided. Looking for people to serve at least 2 weeks per month on a rotation, at least through mid-December, with option to continue again when Wonder! resumes in February. Talk to Amy Lisk if you would like more information.
WONDER! DINNER this week will be meatball sandwiches, salad and dessert. Gluten free and vegetarian options will be available.


CENRALCONNECTION, our exciting after-school program for Downingtown Area School District on early dismissal days, will take place on Wednesday, September 11.  Program Director Margaret VanGilder would love to have you volunteer from either 1:30-3:15pm or 3:15-5:00pm.  You can create an activity of your own, or lead or assist with one that is provided.  Other program dates this year are October 8, November 25, or December 11.  Please contact Margaret if you would like more information or have questions.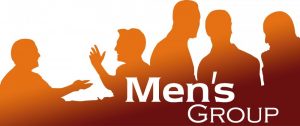 THE CPC MEN'S MINISTRY meets this Thursday, September 12, at 1:30 pm in the Prayer Room.  All men of the church are invited to attend and bring neighbors and friends.  We will be discussing Chapter 2, "God Helps Those Who Help Themselves," from Adam Hamilton's book Half Truths. Contact Gerry Mello if you have questions.
CALLING ALL 3rd-5th GRADERS!  Our "Second Fridays" Youth Group would love to have you! We meet the 2nd Friday of every month from September-May.  Our first meeting will be Friday September 13, from 6:30-8pm at the church.  Last year, our activities included a hayride, rock climbing, swimming, and fun arts and crafts.  Friends are welcome as well, as long as a permission slip is filled out, which can be found on the church's website. If you are able to join or have any questions, please email or call Adam Anders.  Hope to see you there!
HIGH DEF will return for our first dinner on Monday, 9/9 from 6:00-7:30pm for students grades 9-12. We'll have meatball sandwiches, tater tots, fruit and dessert. We meet on the 2nd and 4th Mondays of each month. Please join us!  Friends always welcome
SPECIAL THANKS to Lisa Roman, who has been serving in our baby nursery for one year as her graduation service project. Serving weekly alongside our paid staff, she has been faithfully caring for our youngest children. She has completed her hours, so we are now in need of a weekly volunteer to serve with Ann Lash. Please stop by the nursery to sign up for a week soon!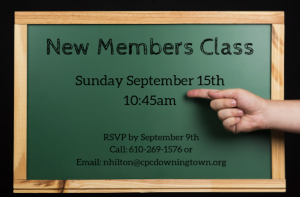 A NEW MEMBERS CLASS will be held on Sunday, September 15, at 10:45am for anyone interested in joining Central Presbyterian Church, or for those who have questions about membership or wish to know more about the work and worship of the church.  Please RSVP to the church office, 610-269-1576 or to Nancy Hilton at [email protected] no later than September 9. Reading materials will be sent to you as soon as you RSVP.  Please let us know if you will need childcare.  New members will be received in worship September 22.
WOODWIND ENSEMBLE – Calling all current and former players of flutes, clarinets, oboes, and bassoons! We'd love to hear more of your musical talents! If you'd like to participate in CPC's woodwind ensemble please contact Jessica Clark-Weikel.  Time commitment is every 3rd Sunday after church for 45 minutes.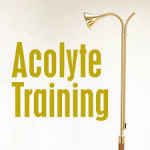 WOULD YOU LIKE TO BE AN ACOLYTE?  Students entering 4th, 5th, and 6th grades are invited to join our Acolyte Team.  This is a very special way to serve and contribute by bringing the "light" into worship on Sunday morning and then carrying it out after worship, symbolizing the light of Christ going out into the world.  If interested, contact Jane Beam. Training and instruction will be provided in early fall for interested students.
DO YOU LOVE TO COOK? The high school youth group has dinner as part of our twice monthly gatherings. Volunteers are invited to sign up to bring dinner for about 8 high school students and leaders on 2nd and 4th Mondays. We'd love to have lots of different folks involved with our group. Cooks would be invited to eat and hang out with us, even share some of your story if you'd like. Please talk to Amy Lisk or contact the church office if you'd like to provide a meal.