Faith Formation From Home

TEXT OF THE WEEK
BIBLE STUDY
---
A new time – so a new opportunity for you?

The weekly Wednesday Bible Study which focuses on the text for the coming Sunday has been a source of inspiration for those who have gathered on Zoom since last fall. We are now moving our Wednesday meeting time from the afternoon to 11:00 Wednesday mornings. We hope that this change on the calendar might make it possible for others to join us for this experience that prepares us all to meet the scripture again in worship on Sunday.

To join Bible Study via computer or smart device click HERE
Or call (929) 205-6099
and use meeting code 819 9830 2842
and password 851582
ADULT LEARNING OPPORTUNITIES
---
Our regular Sunday classes are now online using Zoom!
NEW SUNDAY ADULT SERIES WITH JANE DEFORD - Sundays at 11:30 a.m.

Greetings all,

This week in "In the News" will consider a topic that is near and dear to my heart, that is the health and well-being of church pastors! CPC is currently seeking the pastor who will shepherd our congregation through the interim phase of our life together. So this is a timely discussion for so many of you, including search team members. Consider joining us on Sunday at 11:30 when we will share our thoughts and more! To read the article,

click here

.

Blessings,

Jane
Great Courses Class - Sundays at 6:30pm
Come join Andy Blackwood's Great Courses class as we embark on a new video lecture series entitled, "Jesus and His Jewish Influences"
All are welcome!  

To join the live classroom click here.
---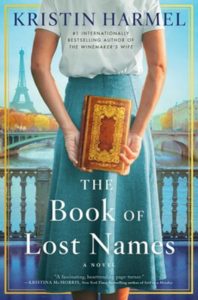 Our May book discussion will be on The Book of Lost Names by Kristin Harmel.  The book group will meet May 12th at 7:00pm via Zoom.  Happy reading!  Hope you all join us!


Inspired by an astonishing true story from World War II, a young woman with a talent for forgery helps hundreds of Jewish children flee the Nazis in this unforgettable historical novel from the New York Times bestselling author of the "epic and heart-wrenching World War II tale" (Alyson Noel, #1 New York Times bestselling author) The Winemaker's Wife.