Worship for 3.22.20 and link to Cafe Central
3/21/2020
---
Hello Central family and friends. 

The Lord be with you! 

Please assess this week's worship on our website at this link: https://cpcdowningtown.org/sundayworship/  


Also we hope you'll join us for Virtual Cafe Central tomorrow (Sunday) at 10:45am on Zoom. Bring your own beverage in a favorite mug! Email Pastor Emily at [email protected] for the link.

Having you join us with a video camera through your computer, ipad, phone or other device is our strong preference (so we can see your face!), but if you do not have access to that technology you can join us by phone by dialing this number:  1 646 876 9923
An automated voice will prompt you to put in the Meeting ID number, 808 573 481. An automated voice will ask you to dial in the Meeting ID Number. Then you will be prompted to press pound. *NOTE: These are not toll-free numbers. Long-distance charges or standard billing rates will apply. 


To help you feel comfortable using this new technology here are some tips and troubleshooting ideas: 

Zoom Etiquette 

When you enter the "room" your microphone will automatically be turned off. The meeting host will turn it on for you when the time is right.
Remember to take turns talking. It can become very difficult to hear in online and conference call spaces when people are talking at once.
There is a chat function for those on the computer where you can type your comments and questions when the microphone is muted.
When you begin to speak please say your name so those calling in from a phone know who you are.
Be patient with one another! We're trying something new. We'll see how it goes and make changes as needed.
What if my video goes out and I can't see anything? 
1. Close Zoom. Make sure all other programs using the camera are closed. Restart Zoom 
2. Restart your computer 
3. Click this link and follow the instructions: https://support.zoom.us/hc/en-us/articles/202952568-My-VideoCamera-Isn-t-Working

What if I can't hear anything? 
Make sure your volume is on and turned up. 
If you see the speaker icon in the top-left corner is turned off, tap it to turn on your speaker. 
Click this link and follow the instructions: https://support.zoom.us/hc/en-us/articles/204484835-My-Audio-isNot-Working-on-iOS-or-Android 

What if I get disconnected from the Meeting? Can I rejoin? 
Absolutely! You can join or rejoin the Meeting at any time. 

I don't have a computer. Can I call in with a cell phone or landline? 
Anyone can call into a Meeting just like a conference call. Call the number specific to that Meeting. An automated voice will ask you to dial in the Meeting ID Number. Then you will be prompted to press pound. These are not toll-free numbers 


See you Sunday! 
-Pastor Emily
CPC Virtual Campus!
3/18/2020
---
Greetings Central,
 
We hope this email finds you well and finding new rhythms after these first few days of our new adaptive challenge! You might remember the phrase, "adaptive challenge" from our strategic planning work—something we face that requires new learning, new ideas, and new ways of being. I'd say we're sure living into that right now, in very different ways than we had ever imagined!
 
In this uncertain time, those of us in leadership at Central want you to know that your CPC family is here for you. For the last five days, we've worked almost ceaselessly to come up with ways to stay connected and keep the heart of our ministries going. I'm so proud of our session, deacons, staff, and other leaders who have stepped up at this time. Here are some updates and things for you to look forward to in the coming days – bear with me for a long email:
 
How Will We Worship?
Saturday night we'll send out a worship service similar to you what we shared for you to do at home last week, this time adding some pre-recorded elements, including a meditation from Pastor Emily, that will be uploaded to our yet-to-be-created youtube channel!  We hope you'll join us in worshipping God through our shared liturgy and experience.
 
How Will We Fellowship?
Virtual Coffee Hour! In the email with the service, you'll receive a link to join us live on Zoom for some conversation with your CPC family Sunday at 10:45am. Bring a cup of coffee along with you, and we'll break folks into "tables" so we can better have conversation. More directions will come in the email with the link.
 
How Can I Give My Offering?
Though we are not in the building, our ministry still continues. So does the need for money to keep our staff and bills paid. We need your continued financial gifts, as you are able to continue to give them. You'll be receiving a much more comprehensive email from the Session about the options to continue your giving within the next few days. But for now, you can give a one-time gift online at https://cpcdowningtown.ccbchurch.com/goto/giving (select 2020 Core Fund from the drop-down menu), or by putting a stamp on your gift and sending it in the mail to the church. Thank you for your generosity.
 
How Can My Children Stay Connected?
Our worship liturgy that goes out on Saturday is family-friendly. And Amy Lisk has already sent emails to our families to support them.
 
Starting next week, day and time to be announced, we hope to offer a Story Time with Pastor Emily and Pastor Jenny for our families to Zoom into. More information to come!
 
How Else Can I Stay Connected?
We're also exploring ways to use our CPC Facebook page for other ways of connection. If you're not yet a part of that group request to join! Search "Central Presbyterian Church of Downingtown, PA" in Facebook's search bar to find us.
If you've never ventured into Facebook-land, we invite you to give it a try, at least for this season, where we'll be needing to use it to keep us connected. Facebook is free, and not hard to navigate. Go to www.facebook.com to sign up.
 
How Can I Receive Pastoral Care?
More than ever, we want you to know we are here for you! Pastor Jenny and Pastor Emily, your deacons, and others are ready to support you. We can do so through phone calls and emails, individual video conferencing, and other means depending on your circumstances. Whether you need someone to pray with you, to just chat, could use help getting groceries, or find yourself suddenly without a pay check and needing a boost financially—we will try to find a way to support you. But you need to reach out to us. Fastest way is by email. ([email protected] and [email protected]). We'll also check the church phones at least once a day if you leave a message there (610-269-1576). If you want to be put on the prayer chain, please let us know that as well.
 
How Will We Continue Mission?
Our work as a church has never been just about ourselves—it has always been about sharing God's love with the community around us. We know there is an immediate need for food at the Lord's Pantry. If you're doing a grocery run for your family and can grab some extra items to share, we encourage you to do so! Here's their website for more information: https://www.lordspantryofdowningtown.org/.
 
If you want to be a part of deeper conversations about how we can share God's love, even in little ways, in a time of social distancing, check the facebook page soon for info on an upcoming zoom brainstorming session!
 
How Will Board, Committees, Classes and Fellowship Groups Work?
We're currently working on it! Reach out to your ministry leader about the specifics for your group. (And ministry leaders, if we have not been in touch with you – please be in touch with us).
 
How Can YOU can help US?
We could use some people comfortable with technology, ideally with some social media experience, to help us get up to speed launching these initiatives. We also need community moderators (like camp counselors for social media groups) in these online spaces. Though Pastor Emily is a millennial and knows enough about technology to be opinionated about it, she admits that her skills are stronger in other areas. Pastor Jenny is wrapping her head around the fact that COVID-19 considers her "elderly," and says she has marks on her heels from being dragged into the tech world.
The work takes a lot of time, more than our small staff has, to move an entire congregation's ministry into a new place and in new ways. We have tons of ideas we could implement if we had folks to help us realize them. If you're willing to help, please let Pastor Emily know.
 
 
No matter how uncertain the times, we remember as the church we do not face these challenges alone. God is with us, and in that we place our hope. The thing about hope is that it stands right next to real fear we might feel and gives it a great big hug (thankfully the Holy Spirit doesn't need to heed to social distancing the way we do!). I will admit that I—Emily—finally hit a point where I just had to step back and just cry today. God welcomes our honest emotions of all kinds, right now and always. And we also trust that hope perseveres through the tough times, remembering Paul's words from Romans who said, "…suffering produces endurance, and endurance produces character, and character produces hope, and hope does not disappoint us, because God's love has been poured into our hearts through the Holy Spirit that has been given to us."
 
With love and peace,

Pastor Emily and Pastor Jenny
Resources to worship at home this Sunday (3.15.20)
3/14/2020
---
---
Hello Central family and friends,
While we will not be together tomorrow in body, my hope is that we will certainly be together in spirit! Pastor Jenny and I have put together an at-home worship service for you. We hope you'll take the time to worship God this Lord's Day, either using this resource attached. You can also worship by simply by studying scripture on your own and praying.
Also, feel free to join Westminster Presbyterian Church, one of our neighboring PC(USA) congregations who will be live-streaming a service with just their staff tomorrow morning at 9:45am. Find them at https://www.westminsterpc.org/worship/live-stream/ This is one of the benefits of being a connectional church! We can share our resources deep and wide, as we're all part of the family of Christ.
We'll be in touch more this week to see how you are and let you know how we are going to stay connected. But tomorrow, let us worship God together!
Blessings,
Emily
Church Closing
3/13/2020
---
A week ago when we sent our regular Friday pastors' email, Pastor Jenny and I could never have imagined what this week would bring. What began with a few modifications for germ awareness to our worship service, is now culminating with disruptions and inconveniences to our everyday lives. We've learned new vocabulary and phrases–social distancing, coronavirus, and flatten the curve. Much of our week was spent in meetings and briefings creating pandemic action plans and listening to guidance from the Chester County Health Department. We also have had conversations with our colleagues about best practices and ways to respond in faith for the health and safety of our congregations.
This is new for all of us. We're confident in the plan we put in place on Monday. But even more so, we're confident in the God who holds us close in our anxiety and uncertainty. In Christ, we trust that we are never alone. We are an Easter people, a people who believe that love conquers fear, and ultimately even death. We will get through this together. Even if together looks different than it has in the past.
As of today, Friday, March 13, we have increased Central's pandemic response to Level 4: Closing. This means our building will be closed for at least two weeks, including Sunday worship services and our Kids Central Preschool. Currently, this decision includes Sundays March 15 and 22. We will reevaluate at the beginning of the week of March 23 and let you know of plans going forward. Staff will work from home as they can, and ministry leaders will use technology where we are able to keep connected.
Deciding to close our building to ministry activity is not a decision we made lightly. Yet, we believe that doing so is the best way we can show love to our neighbors and to ourselves by truly practicing the social distancing that helps prevent the spread of Covid-19. It's the way that we care for the most medically vulnerable among us, and for those who are caring for the sick in doctors' offices and hospitals.
By Sunday morning you will be receiving communication from us again about ways you can worship at home this week. Next week we hope to deepen our worship experience together via technology. We will in touch with ways we can continue to be Christ's community even as we are apart. There are countless ways we can still be church together. More than ever, this is the time the church gets to shine Christ's light in the world.
150 years ago, Robert Lowery wrote these words to a much beloved hymn:
My life flows on in endless song, above earth's lamentation.
I hear the real though far-off hymn that hails a new creation.
No storm can shake my inmost calm while to that Rock I'm clinging.
Since Christ is Lord of heaven and earth, how can I keep from singing?
Keep singing, Central.
-Pastor Emily
Update to CPC's Response to COVID-19
3/11/2020
---
As of last night, the Downingtown Area School District increased their response to COVID-19 to Level 2, the "Limiting" phase. We at Central have done the same. Here is what it means:
Level 2: Limiting
Church open for all CPC activities only (no outside users – reschedule as possible)
Continue increased sanitation practices
Further increase food handling precaution (only pre-packaged, single-serve food used or food prepared in CPC's kitchen with Safe Serve practices, served by gloved servers)
Begin encouraging non-essential ministries to postpone activities on their own to prevent community spread
In light of this, we have canceled today's Confirmation field trip to Philadelphia. We've also postponed tomorrow's Community Bible Study, and are beginning to let outside users know of our need to postpone.
As of this moment, Wonder! is still on for tonight. Rick is a food service professional and we are confident in his ability to prepare food safely. However, it is your choice is you feel like it is a good idea for you or your family to venture into community gatherings right now. We encourage vulnerable populations and anyone who has any signs of illness to please stay home.
Also as of today, the blood drive is still on for Friday, given that the Red Cross has contact information for all who will enter our space and professionals who already know how to prevent the spread of germs. While it doesn't necessarily impact COVID-19, blood saves lives, and in times like these, we want to support the medical community as they do so!
This is where we are at this moment. Things may change. One of us will be on a faith-leaders call with the Chester County Department of Health this afternoon. We're ready to adapt if we need to.
We continue to hold our community in prayer and emphasize that now is a time not for panic, but for steady fact-based decisions that are in the best interest of our congregation. We know these are anxious times. Take deep breaths. Read a psalm. Color a picture. Pray. Find ways to center yourself and remember that if we're going to help others we need to, in the words of every airplane steward, "put our own oxygen mask on first."
Also please let us know what you need. Reach out to us if we can support you in any way. That's part of our call as a community of faith – to be here for one another. We'll figure out how to do that even if we cant BE with one another for a period of time.
May Christ's peace dwell with each of us as we journey through these days.
-Pastor Emily
---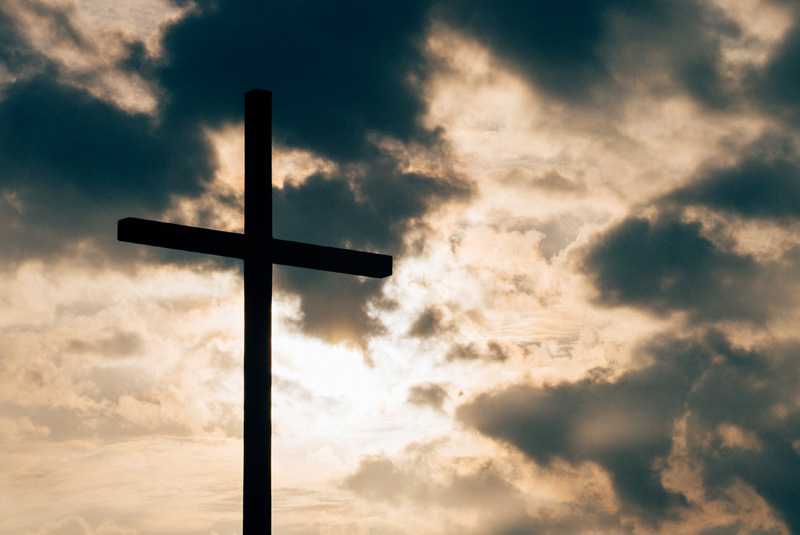 Church COVID-19 Preparedness Plan
3/9/2020
Dear CPC,
The wellbeing of our community, spiritually and physically, is of the utmost importance to those of us in leadership at Central. By now we are confident you are aware of the COVID-19 virus and its potential to impact our local community. Thankfully, at this moment, it has not done so. Yet, we also want to be prepared to respond should the need arise. This email is to let you know of the plan we have in place, and the ways we are already increasing our awareness and sanitation practices so we can keep Central a healthy place for as many as possible.
Today trustee representatives from the CPC Emergency Response Team met with me to draft a Pandemic Action Plan. We modeled this based on the Downingtown Area School District's Pandemic Action Plan. That plan has 4 levels. We are currently in Level 1, a time of monitoring and increasing sanitation practices, and otherwise business as usual. We're also preparing for scenarios should higher levels of the plan need to be implemented.
Starting last Sunday we began some minor tweaks in our community gatherings and worship to try and prevent the spread of illness generally (these are good practices in a strong flu season even when we're not dealing with a novel virus). These practices include:
alternatives to handshakes and hugs when passing the peace and greeting
temporarily suspending passing the offering plates and pew pads
increase food handling precautions like providing individually wrapped food items
new practices for serving Communion
Starting today we will increase sanitation practices including but not limited to:
reviewing the frequency of sanitizing shared spaces in the building
suggesting songs to sing while washing your hands in the bathrooms
discouraging the use of the water fountains until further notice
For the health of everyone in our community, we ask that you use your own judgment about participating in community activities. If you are sick (with any illness) please stay home until you are well. Even a mild cold shared among vulnerable populations can weaken immune systems from fighting bigger illnesses. And if we're being honest, sneezes, sniffles, and coughs unnecessarily increase anxiety right now. If you have traveled to areas with COVID-19 community spread, please limit your in-person interaction with the community until you are sure you are not contagious.
We also ask that if you are a high-risk population for this virus that you use your judgment about your needs and risk factors, and make the best decision for yourself. We at the church cannot make that decision for you.
We will continue to hold the congregation, our communities, and the larger world in prayer. Especially we ask God for clear heads, non-anxious hearts, and healing for those who need it. If we can provide support to you in the next few weeks, even if we have to do so creatively, please let us know!
Blessings and peace,
Pastor Emily