Congregational Update July 28, 2021
7/28/2021
---
Dear Central worshipers: July 28, 2021
At its regular meeting, July 27, 2021, Session reaffirmed the decision to ask those gathering in the building for any purpose, to wear a mask in order to prevent the spread of the Covid 19 virus. In light of current trends regarding the transmission of the virus and the variant which has emerged, Session felt it was necessary to keep in place our congregation's practice of wearing masks inside the building for the protection of who gather and particularly those who have not yet been vaccinated.
So while small groups may meet in the building, they will be asked to remain masked, even if all those present are vaccinated. We will also maintain the practice of only allowing food to be eaten outside, except for the communion elements.
Worship leaders and up to 10 members of the choir who volunteer their proof of vaccination, will be able to lead worship unmasked. And staff, who are all vaccinated, may work in their offices unmasked as long as no one other than staff is in the building.
Session continues to monitor the Covid 19 situation and looks forward to the time when we can all gather without masks safely. But until that time, we appreciate the care our members demonstrate for one another by taking this simple, yet effective measure.
In gratitude for how we are a community of faith for one another,
Your Session
Carol Jobe, Clerk of Session
Steve Caggiano
Carmon Comunale
Jeff Flecken
Adam Fleckser
Jeremy Graeff
Kelly Kelly
Cari McGowan
Nancy Schmid
Debbie Shupp
Kevin Sorrell
Sam Wolf
Congregational Update June 24, 2021
6/24/2021
---
Dear Central worshipers: June 24, 2021
Phases and stages. We write with news that at its last meeting earlier this week Session approved a new phase in our intentional return to life in community as Central Presbyterian Church. With conditions in Chester County continuing to move in positive directions as vaccination rates increase and cases of the virus diminish, we have adopted a new set of conditions for our life together.
Designed to allow freedom and provide safety, these new expectations for how we will live together are mindful that there are those among the congregation who are fully vaccinated against the COVID19 virus and there are those who are not for reasons of health and age, as children under 12 do not yet have access to the vaccine. Living out the faith we profess calls us to be a place of hospitality – safety and welcome – to all people and so we will continue to abide by some limits because to do so creates that place of welcome and safety for every member of the community.
Here are the new practices adopted by the Session upon the recommendation of the Pandemic Response Commission to be implemented immediately:
That we lift any restriction on worship attendance (currently capped at 90).
That we no longer require any advance sign up or tracking of attendance for possible contact tracing.
All worshipers are to remain masked inside the building.
Congregational singing, while masked, is welcomed!
Musical groups are no longer limited to two vocalists, but may sing, masked, at their full capacity.
Outdoor gatherings no longer require masking.
We encourage a simple Café Central to be set up outdoors following worship (lemonade on the lawn)
Choir can sing outdoors for rehearsing or recording without masks.
No more limit on size of groups meeting inside church - both church groups and outside/community groups. But all must be masked.
Church Office may increase open office hours as staff sees fit. Folks are asked to mask in others' presence.
As we look to Phase III, Session has established some markers by which we will prompted to the next phase. When Chester County has reached a fully vaccinated level of 70% (currently 49.8%), then Session may act to lift all masking requirements. You can track that info here -page 2 https://www.health.pa.gov/topics/disease/coronavirus/Vaccine/Pages/Dashboard.aspx
We hope that this will be received as good news, hopeful news. We look forward to seeing you in the sanctuary for worship and on the lawn for a cup of lemonade and a good catch up with those you've missed seeing.
In gratitude for how we are a community of faith for one another,
Your Session
Carol Jobe, Clerk of Session
Steve Caggiano
Carmon Comunale
Jeff Flecken
Adam Fleckser
Jeremy Graeff
Kelly Kelly
Cari McGowan
Nancy Schmid
Debbie Shupp
Kevin Sorrell
Sam Wolf
Congregational Update Return to the Sanctuary May 28, 2021
5/28/2021
---
Dear faithful of Central Presbyterian Church:
"I was glad when they said to me, 'Let us go to the house of the Lord!'" (Psalm 122:1)
We are indeed glad to share the news that at our meeting on May 25, 2021, Session approved the recommendation of the Pandemic Response Commission  -- to return to worship in the sanctuary beginning Sunday June 13!! These last 14 months have been a hard slog of separation, not only from one another, but from the place in which we celebrate and nurture our faith together. We are grateful that viral and vaccination rates now have us on a path that makes this possible.
As we return, beginning June 13 at 9:30 a.m., we will be doing so in phases, so that we can be sure to do so in ways that are trustworthy and managed well. Think of it more like bringing up the lights on a rheostat, rather than simply flipping a switch to full "on".  We need to balance our next steps with understanding for both the eager and the anxious, all of whom are our siblings in Christ. We fully expect that many of the parameters we start with in Phase I will be adjusted quickly, and we ask for your patience as we learn and work our way through them.
For Phase I, the following expectations and protocols will be in effect:
This service will be livestreamed at 9:30 a.m. so that all can be "in the sanctuary" together, whether in a pew or at home. We will begin with basic livestream function, and then increase the creativity, bells & whistles as we learn.  We could still use some volunteers to help learn to operate cameras and screens! Contact Nora Sorrell at [email protected]
We will raise our capacity to 90 people in the pews (up from 60, and not including worship leaders/musicians/ushers.)  This will still provide for appropriate distancing between family units.
Advanced Sign Ups will be required each week via Sign Up Genius in the [email protected] email. While we cannot predict attendance with accuracy, we may find that there are those who cannot attend because capacity has been reached. If that continues to be the case, we may ask those who have been able to attend consistently to take a week off to give others a turn. And we do imagine, given the current trajectory, that we will be able to increase capacity limits soon.  Be assured that our Deacons have been contacting their Deacon Care Groups, to let them know that a designated Deacon is available to assist with the Sign Up Genius process, if needed.
No temperatures taken at the doors. We will have the expectation that people be feeling well when they come to church.
All people will be masked. We are a community of faith representing a wide range of ages and conditions. We have people who have medical reasons why they cannot be vaccinated. We have children who cannot be vaccinated, and the parents who love and live with them. We will all mask as a sign of our unity and our care for one another.
Ushers will welcome worshipers at both entrances, confirm their registration and then seat them from the front of the sanctuary to the back.
Offering plates will be kept at the sanctuary doors, rather than passed.
Music will be shared in a number of ways. Sometimes it will be the pre-recorded offerings of our music groups. Live instrumental music by masked musicians on non-wind instruments is welcomed.
Up to 2 Vocalists who are determined to be fully vaccinated, and who are at a distance of 20 ft from congregation may sing. And for now, the congregational may voice our praise through humming!
Children -  In Phase 1, no nursery care for infants or toddlers will be provided. However, children ages 4 and up will be invited to participate in the Sunday Morning Outdoor Kids Program, concurrent with the worship service, led by Amy Lisk. In the case of bad weather, they will meet in Fellowship Hall.
Fellowship Hall and Café Central – We will not gather in Fellowship Hall after worship in Phase I, but will be dismissed directly from the sanctuary to outdoors. We ask that you stay masked as you visit freely there! We will plan to continue our Zoom Café Central at 10:45, as that has been a very meaningful connection for folks, especially for those who may not feel they can be with us in person. Stay tuned as we see what the weeks bring in terms of changes to this offering.
Bathrooms - There will be no limitation on bathroom use, but every expectation of good hygiene!
OUTDOOR WORSHIP
Up until June 13, we will continue our 9:00 a.m. outdoor worship service, with the expectation that all will continue to be masked, so as to not single out or make distinctions among the church family.
At the June 6 service, we will celebrate the sacrament of communion. All elements will be provided.
"I was glad when they said to me, 'Let us go to the house of the Lord!'" (Psalm 122:1)
We rejoice that the way has been made clear for our return to worship in the sanctuary at Central! We look forward to that holy homecoming, and pray for your patience and grace as we make ourselves at home in some new ways and through some changing phases.
God be with us there – as God has been with us in each of our "heres".
The Session of Central Presbyterian Church, and its Pandemic Response Commission
Congregational Update and Re-opening Info Letter April 29, 2021
4/29/2021
---
Dear Central worshipers:                                                                       April 29, 2021
As seasons are changing, we give thanks for the news of increased vaccination among people in Chester County. That news brings increased hope for that time when we can safely gather together in Central's sanctuary for worship. We want you to update you, both with reminders about what needs to be in place for that to happen, and what steps have already been taken to make ourselves ready to do so.  At the end of this update, you will find a survey, asking you about your own readiness to return to the sanctuary, once these conditions are met and with an understanding of what to expect.
CONDITIONS FOR RETURNING TO THE SANCTUARY FOR WORSHIP
As a reminder, Session and its Pandemic Response Commission have put in place the conditions under which we will return to in-sanctuary worship. They are listed here (full documents are on the CPC website link here) – along with the progress we are making:
Have Livestreaming capability, so that all are welcome and included in the same worship service together, whether in the sanctuary or at home.
PROGRESS: The Livestreaming hardware (cameras and other technology) have been installed! Additional software is needed in order to sync with our practice of using the screens for images, liturgy, etc.  Initial training on the livestream technology has begun. Recruiting of volunteers willing to learn and operate it on Sunday mornings is needed (2 per Sunday).
Prepare the sanctuary for the constraints and adaptations of the use of this space, as spelled out in the Pandemic Response protocols.
PROGRESS: Things like roping off pews, creating signage, purchasing thermometers, recruiting and training ushers/greeters for this particular time and work, preparing written information about what to do and expect for those ushering and those worshipping have all been done (or nearly so). Still to be determined is the most effective and user-friendly way to manage the sign-ups needed so that we are equipped to do any necessary contact tracing. As we begin, our numbers in the sanctuary will be capped at 60 worshipers spaced apart in the pews. We realize it is a small number, but we want to begin in a way that is most manageable, so that we can learn to do it safely and well.
The final condition is the one over which we have no control – the status of the COVID-19 virus in our area. We continue to monitor the Chester County data, and invite you to do the same by following this site:
 https://covidactnow.org/us/pennsylvania-pa/county/chester_county/?s=1785705
 The Pandemic Response Commission and Session have approved the expectation that the following conditions be met:
Chester County has met the following metrics for at least 3 consecutive weeks:
The Incidence Rate for COVID-19 testing is declining and has averaged 8 or fewer cases per 100,000 persons over a three-week period as reported for Chester County by its Health Department (as of 4/26, this number was declining and at 26.9)
The Positivity Rate is declining and has averaged under 4% over a three-week period in Chester County as reported by its Health Department. (as of 4/26, this number was declining and 6.8%)
ONCE IN THE SANCTUARY
Once we return to worship in the sanctuary, it is important to realize that it will not be like suddenly switching back to the way things were. The following realities will be in place:
Signing up in advance for worship, with initial in sanctuary numbers limited to 60.
Masks worn by all over 2 years old.
Temperatures taken upon entry.
Ushers seating worshipers at safe distances
No singing or use of wind instruments
No bulletins, hymnals, Bibles in pews. Offering plates kept in back by sanctuary doors
No worship bags for children.
Dismissal at end of service by rows from back directly out of building.
WHAT ABOUT YOU?
As we put these plans in place, and watch the Chester County COVID data, it would help us to know how many of Central's worshipers are feeling ready to return to sanctuary worship. With an understanding of the conditions and constraints, and the changes to how we will worship in that space, will you be planning to join us?  Please take a moment now to let us know by completing the exceedingly brief survey found here:
https://forms.gle/oktkwjBndeadX7r77
If you are unable to respond by the link above, we still want to hear from you! Please call the church office at (610) 269-1576 and leave a message stating whether you are feeling ready to return to sanctuary worship when we re-open, and how many will be coming with you.
IN THE MEANTIME…
Know that WE ARE WORSHIPING IN PERSON EVERY SUNDAY! We gather at 9:00 a.m. just outside the Central sanctuary. Our worship now mirrors the online service, with the same liturgy, scripture, sermon, prayers and one of the music selections. If you are missing worshiping in one another's company, join us now! Wear a mask and bring a lawn chair – there are spots with morning sun and now the shade of trees. Session has just approved celebrating the sacrament of communion again monthly and allowing for live soloists!  And if the weather is a little soggy, never fear! We have an FM Transmitter that can bring the service to you in your vehicles in the CPC parking lot!  Sign up each week using the link in your [email protected] email!
We long to be reunited in our worship space, and to share in the praise and prayer of our worship  together. Join us as we continue to pray for enough healing for all around us, so that we may do so soon, and pray with compassion and care for those who continue to suffer.
With hope,
Your Session
Carol Jobe, Clerk of Session
Steve Caggiano
Carmon Comunale
Jeff Flecken
Adam Fleckser
Jeremy Graeff
Kelly Kelly
Cari McGowan
Nancy Schmid
Debbie Shupp
Kevin Sorrell
Sam Wolf
Pandemic Response Commission Recommendations from 3/21/21
3/21/2021
---
Changes to Reopening Plan:
The reopening guidelines accepted by session stated "Clear communication has been established so that no person in attendance has received a positive COVID-19 test result within 14 days, is showing symptoms of Covid-19, or is an established contact with a person with known Covid-19 exposure."

Recommendation:  Change the protocol to exclude people from this limitation who had COVID-19 within 3 months as well as people who are fully vaccinated as long as they do not develop new symptoms of COVID-19

Change the rules governing small group meetings inside the church.

Small groups can now meet inside the church.  They must still follow all safety protocols, including 6 feet distancing, mask wearing and keeping attendance for the purpose of contact tracing if necessary.
Members of the group should still have the option to meet virtually.
Small group meetings will be limited to 1 hour.  (This is increased from 45 minutes)
Groups should be no larger than 10 people, and may meet either in the Youth Room or Fellowship Hall.  (Limits were previously set at 12/20 for each room)
Each room will only be used by one group per day (not a new rule).
Outdoor meetings are still encouraged as possible.
Groups will need to schedule their meetings according to a schedule arranged by the Trustees.
These changes will not take place until sometime after Easter.

Change outdoor group size limit

Allow groups of 100 people to meet outside the church
If a group of 10 or less has been scheduled to meet outside and there is rain, that group will need to have reserved space inside ahead of time to move inside.

Change indoor worship services to a 45 minute limit.

Maintain the current maximum limit of 60 people in the sanctuary for now as those recommendations were based on our ability to maintain 6 feet distancing.
Other issues addressed:
We have been asked if we will allow someone to sing at an outside service for Easter.  That person will stay masked and as far away from the group as possible, ideally at least 20 feet. There will still be no singing inside.  Recommendation was to say yes.
The Boy Scouts would like to hold their Pinewood Derby in the parking lot at the same time as another church event.  The recommendation was to ask them to use their rain date and not be present in the parking lot at the same time as the other activity.

In the future, multiple group meetings outside will be considered on a case-by-case basis.
Covid-19 Ministry Continuation Plan, November 2020
12/15/2020
---
(Edited December 3, 2020)
Approved by Session December 15, 2020
Preface
Central Presbyterian Church, Downingtown seeks to fulfill its mission to worship and serve Jesus Christ even in the midst of the Covid-19 Pandemic. Its leaders seek to balance the health and safety of our community with the spiritual needs of our congregation. To do so, the following parameters and protocols have been developed to support previous actions related to the current pandemic taken by the CPC Session in 2020.
Parameters for Opening CPC for In-Building Worship
The Session will consider in-person worship to be a safe possibility when each of the following conditions have been met:
· Chester County has the meets the following metrics for at least 3 consecutive weeks:
o The Incidence Rate for COVID-19 testing is declining and has averaged 8 or fewer cases per 100,000 persons over a three-week period as reported for Chester County by its Health Department
o The Positivity Rate is declining and has averaged under 4% over a three-week period in Chester County as reported by its Health Department.
· Clear communication has been established so that no person in attendance has received a positive COVID-19 test result within 14 days, is showing symptoms of Covid-19, or is an established contact with a person with known Covid-19 exposure.
· A process is in place for maintaining attendance and contact information for every person in should contact tracing need to be implemented
· CPC has a fully-functioning live-streaming (or similar delayed function) capability for worshipers who choose to worship from home
· A plan outlining the logistics for worship is in place (seating, flow patterns for movement, personnel and volunteer needs, signage, hand sanitation stations, screening, etc.)
Please note: all worship leaders on the chancel, as well as the sound board operator, computer/ screens tech, and camera/ streaming personnel must be separated by at least 6 feet.
· A plan outlining the responsibilities for individuals choosing to attend in-person worship is in place (wellness requirement, individual temperature screening, distancing, human contact, masking, etc.)
· A plan for properly maintaining the physical spaces of the church with regard to sanitization is in place (cleaning, sanitizing surfaces, allocating personnel resources, spacing out scheduled usage, user responsibilities, etc.)
The use of the church by committees, ministries and outside users will resume after worship has been resumed and must be done in a manner that is consistent with approved guidelines.
The Session will examine the church's status with regard to COVID-19 within these parameters at each monthly meeting. As trends might indicate a return to in-person attendance, specific plans will be published by the Session.
Protocols for In Person/In Sanctuary Worship
· Sanctuary capacity is limited to up to 60 people, or less based on current guidelines, people including worship leaders and ushers/greeters.
· Advanced sign ups/ registration is required. An usher or greeter will check worshippers in at the door
o Before sign ups open 5 ushers/ greeters must be secured for the service, in addition to all personnel needed for the service (pastor/worship leader, sound board operator, computer tech)
· Temperature checks will be required for entry to the building. Those with temperatures at or above 100.4 or experiencing Covid-19 symptoms will be sent home.
· Participants will use hand sanitizer upon entering the building.
· All people over 2 years old are to be masked, with mouth and nose covered at all times-- including all worship leaders. Neck gaiters and bandanas are not permitted. Appropriate masks will be available for those who need them. Anyone who does not feel comfortable wearing a mask, or for whom wearing a mask is not medically advisable, should participate virtually.
· There will be no Nursery, Children's in-worship programming or Worship Bags offered. All children are to stay with their parents.
· There will be no shared microphones
· There will be no live singing, either by congregation or soloists
· Non-wind instrument live music possible by masked players. If done by a group, 6ft distancing required.
· There will be no celebrating communion.
· Baptisms are permitted, with every effort to limit contact and exposure.
· Offering plates will not be passed, but instead place at entrance/exit. Ushers will need to take and place it in the safe.
· Services times will be kept to approximately 30 minutes.
· Ushers will assign seats to family units based on group size. At the conclusion of the service ushers will dismiss worshippers from the pews by rows directly to their vehicles.
· Bathroom use – is discouraged. If necessary, only 1 person/family at a time. When possible, doors should be opened with shoulders/elbows. All surfaces touched should be wiped clean by the user upon leaving. Custodian will deep clean after worship or meeting.
· Funerals and weddings are possible, but only if all parameters and protocols followed regarding capacity, duration, masking, distancing, music, ushers, contact information/attendance, etc.
· The sanctuary will not be used for group gatherings outside of worship. Worship leaders needing to record in the sanctuary will be permitted with advanced scheduling and special cleaning protocols enforced.
Use of CPC building space by CPC small groups
Virtual meetings will continue to be encouraged. However, if groups want to resume meetings in the building once worship has resumed the following conditions will be met:
· Group leader is responsible for keeping attendance/contact information for two weeks in case contact tracing is needed, and for enforcing all protocols regarding mask wearing, social distancing, and applicable policies from resuming in-building worship.
· Rooms to be used – Fellowship Hall (occupancy 30), Youth Room (occupancy 12)
o Time to be limited to 45 minutes
o Only one group per room per day
· Food and drink will not be permitted.
· Custodian will do deep cleaning following CDC recommendations before next group uses space.
· Bathroom use – is discouraged. If necessary, only 1 person/family at a time. Doors should be opened with shoulders/elbows. Surfaces should be wiped clean upon leaving. Custodian will deep clean after meeting.
· Trustees Calendar will be used for all groups meeting, and should be scheduled by email [email protected] The Custodian will be responsible for opening/closing. A schedule will be set for the custodian and groups are asked to schedule within the times
CPC Outdoor Gatherings
Outdoor gatherings continue to be permitted, as per the Pennsylvania Department of Health Guidelines as per, the Outdoor Small Group Gatherings Policy passed by the session on July 7, 2020.
Sunday Morning Outdoor prayer may be cancelled week to week for severe weather or unsafe driving conditions.
In all phases CPC will provide for the worship life and spiritual needs of the congregation through virtual opportunities.
If a staff-member or in-person participant tests positive or is a known-exposure
o A message will be communicated to all in attendance, maintaining the confidentiality of the individual.
o In-person, indoor services will be suspended for 14 days.
o Additional building cleaning/ mitigation will be performed in all affected areas, as per the Department of Health Guidelines
Exceptions to the policy
The CPC Session reserves the right to change or make exceptions to this policy at any time. It will follow any changes to requirements set by the PA Department of Health and the Presbytery of Donegal.
Members of the CPC community who would like to seek a one-time approval for their group or event may ask the Pandemic Response commission of the Session for that approval by emailing [email protected] The request must come in with enough time for the commission to act and possibly refer it to the session at their next stated meeting.
Congregational Update - Fall 2020
09/24/2020
---
---
Guidelines for Groups Seeking to meet Outside on CPC Property during the Pandemic "Green Phase"
07/07/2020
---
---
The CPC Session at its meeting on 7/7/20 voted to approve the use of CPC groups to meet outside on church grounds provided they agree to the following guidelines:
Groups are limited to 50 people or less.
Face masks or face coverings (covering nose and mouth) are required at all times.
Participants must always each maintain 6 feet of physical distance between each other.
No food or beverages are permitted during the gathering (including bottles of water).
Gatherings must not exceed 1 hour.
All participants agree to share their contact information with the group leader should contact tracing need to be implemented.
Please be aware:
No access to the church building will be permitted (even if your group leader has a key). This includes no access to bathrooms.
No church furniture will be provided. If groups want to sit outside they must bring their own lawn chairs or blankets.
Groups may only use one of two spaces on the church property for their gathering: North Lawn (grass to the left of the preschool entrance) or the Parking Lot (by the preschool entrance)
Only one group may meet at a time.
Information for the Group Leader:
All groups must reserve a time for their gathering with the Trustees prior to holding a gathering on CPC property.
It is the group leader's responsibility to ensure that masks are worn and hand sanitizer is used, neither of which are to be provided by the church.
Group leaders are to remind groups of the above guidelines at each gathering.
Group leaders should keep a list of attendees for up to 1 month, in case of the need for contact tracing.
Please remember, singing and the use of wind instruments are not permitted for groups gathering under these guidelines.
CPC reserves the right to change these guidelines and expectations, should the need call for it.
Any group seeking to ask for an exception to the policy must submit a request in writing to the Session to be considered at the next stated Session meeting. Please note that beginning in 2021 the Session will meet on the 4th Tuesday of each month.
A Message From Your Session
07/07/2020
---
July 7, 2020
Dear CPC Family,
Your session has received the results of the "Resuming In-Person Ministries Survey" that was sent out by email recently. We are so thankful to you, Central, for your tremendous response to the survey! We're also grateful to CPC's Emergency Response Administrative Commission for crafting a survey that could even begin to capture all of the concerns, desires, and possibilities facing us as worshippers during this time of uncertainty. As Central ventures down this new and unfamiliar path, your survey results help to shine a light on the way forward and guide us, collectively, in taking our "next steps."
We are happy to report that we received 151 submitted responses! Thanks, Central, for the love, care and candidness of your responses. Thanks for letting us in on some of your personal challenges, thoughts, and hopes for the future. With our first glance at the survey demographics, we are reminded of what a truly diverse family we are at Central. We recognize that each of you, as well as your session members, live within a particular set of circumstances that require unique and individual decision-making when negotiating risks to health and safety. We respect each of your choices and perspectives and are holding your responses in prayerful space as we seek to create a path forward.
While we will continue to digest the results of the survey, we do want to bring to your attention a first step forward in regard to in-person gatherings at Central. In its last special called meeting, your session approved the Emergency Response Commission's recommendation for small groups (less than 50 people) to gather outside on CPC's property. The Session approved this vote following a careful review of the Commission's detailed guidelines for social distancing and safety for CPC groups seeking to meet outside on church property. The recommendation was recognized by Session as compliant with state regulated COVID19 restrictions ("green status" for Chester County) as well as consistent with the current CDC's re-opening guidelines. Additionally, the results of the survey showed that a majority of CPC responders supported the start of outside in-person gatherings on Central's property.
Your session will continue to work alongside CPC's Emergency Response Commission as we carve out a vision to safely re-open our church building for in-person worship. By necessity, we will continue to be guided by federal, state and local regulations which may be subject to change or reversal. Just as each of us has to take many variables into account in determining how we make our plans in the face of COVID19's lingering presence, so must Central itself weigh its risks and benefits in moving forward so that it can protect its mission as a church in whatever way its members may assemble. If you missed the survey, feel free to send a note or email to one of your Session members, your deacon, or our pastors so that your voice is part of this process.
To those of you who "miss coming to church and seeing everyone," we miss you too! There are so many ways to continue to worship our God, but what a loss it is to not be together in body. Our new way forward will require much patience, planning and discernment. Please pray for your session as we will continue to pray for you. May the grace of the Lord Jesus Christ be with you!
Your CPC Session


Guidelines for CPC Groups Seeking to Meet Outside on CPC Property During the Pandemic
A Message From Your Session
06/18/2020
---
…there should be no division in the body, but that its parts should have equal concern for each other. If one part suffers, every part suffers with it; if one part is honored, every part rejoices with it. Now you are the body of Christ, and each one of you is a part of it. 1 Corinthians 12:25-27
Dear CPC Family,
It is our very sincere hope that this letter finds you safe, healthy and doing well in what can only be called an extremely tumultuous time. Covid- 19 virus has forced almost every organization to rethink how they operate and pushed us all into a "new normal". There are still so many unknowns about the path forward and reopening and what "normal" will look like going forward. Add to that the racial outrage and anger over the death of George Floyd, and the division and pain that that has caused for so many, and many of us find ourselves on uncertain ground. There is so much division and polarity in our country and even our own community. Your session has been faithfully trying to discern CPC's path forward- keeping our love and care for our CPC family as the primary focus of our discussions.
We have been working with our Emergency Response Task Force to determine the best way to reopen Central for worship and for small group meetings. Everyone's safety is of the utmost importance during this time. We are aching, along with many of you, to have the face to face connection again with our CPC family. We are also focusing on inclusion- making sure that the reopening plan meets the comfort level of as many of our community as possible and that we continue to serve the needs of as many as possible. There are pages of guidelines and requirements to sift through and plan for, and our Task Force has taken up the arduous task to start that. In the next few weeks they will develop a plan and guidelines for small groups to meet outside, and the possibility of some summer outdoor worship opportunities. By the end of July the Task Force will develop a plan for reopening on a larger scale. The requirements for this still seem to be a moving target and information changes weekly, so we, as your Session, are extremely grateful to the Task Force for its steadfast work. We have made the decision to continue paying all staff through July—while the building is closed, our ministry is still active.
We also recognize the immediate need to find a way to come together around the racial injustice that we are seeing on the news. We want to give you all a path to action in response to the racial dissention in our country. As a body of Christ, we are called to speak out for those who too often go unheard. Racial injustice in our country has been in the news a lot lately, but it is most definitely nothing new. The generational trauma of race in our country has been ongoing for several hundred years. We have the chance now for a new understanding and action. Once we know better we can do better.
We have decided to join several Presbyterian congregations in a 21-Day Race Equity challenge adapted from original work by Dr. Eddie Moores' "21 Day Racial Equity Habit Building Challenge." We invite you all to join us on this journey of understanding. These are incredibly challenging conversations to have for a variety of reasons including personal experience, fear of offending, different values and norms, and personal biases. We are hopeful that this challenge will create a safe space to have these honest discussions, and we hope that these discussions will be a catalyst for action. Watch your email early next week for more information. Later we will also be putting out additional information about discussions and meetings to talk about these materials together in the near future. Keep your eyes open for them.
Your Session is sending this update with much love for you all. We keep reminding ourselves that the Church is not the building, but we sure do miss you all. Please know that we are here for our CPC family to help traverse this difficult time and come out "better" for the journey.
Faithfully,

CPC Session
A Message From Your Session
06/02/2020
---
Dear CPC Family,

We have just celebrated Pentecost, that day when God's Spirit blew mightily upon believers. This Spirit sparked something new in each of them, fired them up to be and to do what the world needed to see and hear from the church that day. It was a time of change, uncertainty, and re-creation—even a time of chaos. It gave believers words, and the courage to use them, to make God's way for this world known to all.
 
To say that we are in a time of chaos and change is an understatement. The fear and fallout from the current pandemic, the truth it has revealed about the inequities and inadequacies in our nation, and now the reactions to violence and injustices that are symptoms of our deep disease of racism – all of this cries out for the Spirit of God to blow through this world again.
 
As people of faith, we hold to the belief that God is holding on to us and to the world. We shake our heads, and find our faith shaken as well. When Scripture and sacred space is used to insight violence rather than peace and justice, we weep. When Christ's words are misappropriated to cause harm, we lament and cannot stay silent. We feel the weight of so much death and mourning, so little recourse and response.
 
What does it call for from the church today? Where can we find the words already given to us by the Spirit, and the courage to use them?
 
We begin by remembering, we are not alone.
We are part of a family of God's people whose prophets throughout history have called us to do the hard, introspective work of living as people whose faith and trust is in God alone. We have our Scriptures and Confessions pointing us to those moments when the church stood for love in the face of hate. We as a church have been here before. And we are a part of a larger Presbyterian Church (USA) family that is giving prayerful and prophetic voice to our current moment in history.  
 
We share two resources with you, with hopes that it helps you to know that our larger Church is not silent and is at work for the rights of all people. We hope, soon, to share more with you.
 
The first is a statement and resources from the Office of Public Witness of the PC(USA) in Washington, DC issued on May 29, 2020
 
The second is a prayer shared in Presbyterian Outlook, written by editor Rev. Jill Duffield and Rev. Carlton Johnson, Associate for Vital Congregations for the Presbyterian Mission Agency. Their words are raw but poignant and reflect the experience of the African American community we often do not hear in our suburban congregation. 
 
We are not alone.
 
This coming Sunday, we celebrate Trinity Sunday. With the coming of God's Spirit at Pentecost, we now rejoice and give thanks for the fulness of God, who is with us and for us, in us and among us.  We take heart in knowing that, in these days when we need all the God we can get, we indeed do have all the God that we need. A Creator, a Redeemer, a Sustainer.
 
We are not alone.
 
We are a faith community, bound together in love and in mission. Here to support one another, to bear one another's burdens, to encourage and embolden one another, so that we can all be the church that the world needs today. Check in with one another, share the hard truths and the faithful hopes. Ask each other "What would Jesus do?"
 
We are not alone.

We, your pastors, are here to listen and to pray with and for you. To wrestle with the complexities that are screaming out from the news, and the fears and hurts that run deep because of them.  Even though we are at a distance, know that we hold you close. Please reach out with your own needs, or to let us know of others who are hurting.  
 
Let us pray that God's Spirit continues to blow mightily upon God's people, sparking something new in each of us, firing us up to be and to do what the world needs to see and hear from the church today. May God give us words, the courage to use them, and the stamina for this journey, to make God's way for this world known to all.
 
In hope and peace,

Pastor Emily and Pastor Jenny
A Message From Your Session
05/01/2020
---
"Peace I leave with you; my peace I give you. I do not give to you as the world gives. Do not let your hearts be troubled and do not be afraid." John 14:27

To our CPC family,
A month ago when you last heard directly from your Session, none of us knew how COVID-19 would affect every aspect of our lives. Since that last letter, we have all practiced "social distancing", learned how to make our own masks, and ceased public gathering, including church services.
Despite these temporary challenges, the work of CPC Downingtown continues.  
CPC continues to serve the community, including opening our doors to the Lord's Pantry for extra storage and hosting a blood drive on May 22nd.
The session has been meeting at least every 2 weeks. These meetings have been keenly focused on the bright future of CPC.
The deacons are working to reach out to every member of the church. 
The trustees have continued the work of maintaining and improving our building and grounds. They have also taken steps to reduce costs to the bare minimum while we are out of our building.
The pastors have been steadfast in their mission to minister to all of us, including on-line services, direct conversations, and inspirational weekly email messages.
As a congregation, we continue to care for the employees of CPC. The session has voted multiple times to continue to pay our current staff and ask them to continue to do their job the best they can from their homes. We applied for and have received the Payroll Protection Plan Loan of about $75,000 (2.5 months of our average payroll) through the CARES Act.  
And YOU continue to support the operations of the church through your faithful giving. While donations are down slightly from budgeted, so are expenses. The finances of the church are healthy for the near term. We pray, with your continued contributions, that positive position will remain. It should be noted that Easter giving was as healthy as last year. Thank you!
At this time, more than any in our past, it is important for us all to communicate openly and honestly. Read the weekly e-news, follow CPC on Facebook, add yourself to the prayer notifications on CCB. If you have any issues or concerns that you would like to share, please feel free to contact any member of the Session or either of our Pastors. We would all love to hear from you.
We would not be able to continue this work without your gifts. You can still mail your weekly gift to the church. If you would like to donate electronically you have several options:
For a non-repeating gift, go to the CPC website (https://cpcdowningtown.org/), select Member Information, and then Online Giving where you can give securely using a credit or debit card.
For repeating gifts using a credit or debit card, you must be able to log into the CCB website (https://cpcdowningtown.ccbchurch.com/index.php). Select Give on the left side of your screen and follow the directions.
Repeating online giving can also be set up via ACH payments by contacting our financial administrator, Trisha Minicozzi at [email protected] More of our members are using this method as it is the least expensive in terms of cost to the church.
Please continue to pray for your church leaders as we continue to pray for you.
Your Session,
Brad Aucker
Carmon Comunale
Steve Caggiano
Carole Dantonio
Jeff Flecken
Adam Fleckser
Leah Greenwood
Carol Jobe
Liz Muirhead
Nancy Schmid
Kevin Sorrell
Samantha Wolf
Pastor Emily Chudy
Pastor Jenny Warren
Worship for 3.22.20 and link to Cafe Central
3/21/2020
---
Hello Central family and friends. 

The Lord be with you! 

Please assess this week's worship on our website at this link: https://cpcdowningtown.org/sundayworship/  


Also we hope you'll join us for Virtual Cafe Central tomorrow (Sunday) at 10:45am on Zoom. Bring your own beverage in a favorite mug! Email Pastor Emily at [email protected] for the link.

Having you join us with a video camera through your computer, ipad, phone or other device is our strong preference (so we can see your face!), but if you do not have access to that technology you can join us by phone by dialing this number:  1 646 876 9923
An automated voice will prompt you to put in the Meeting ID number, 808 573 481. An automated voice will ask you to dial in the Meeting ID Number. Then you will be prompted to press pound. *NOTE: These are not toll-free numbers. Long-distance charges or standard billing rates will apply. 


To help you feel comfortable using this new technology here are some tips and troubleshooting ideas: 

Zoom Etiquette 

When you enter the "room" your microphone will automatically be turned off. The meeting host will turn it on for you when the time is right.
Remember to take turns talking. It can become very difficult to hear in online and conference call spaces when people are talking at once.
There is a chat function for those on the computer where you can type your comments and questions when the microphone is muted.
When you begin to speak please say your name so those calling in from a phone know who you are.
Be patient with one another! We're trying something new. We'll see how it goes and make changes as needed.
What if my video goes out and I can't see anything? 
1. Close Zoom. Make sure all other programs using the camera are closed. Restart Zoom 
2. Restart your computer 
3. Click this link and follow the instructions: https://support.zoom.us/hc/en-us/articles/202952568-My-VideoCamera-Isn-t-Working

What if I can't hear anything? 
Make sure your volume is on and turned up. 
If you see the speaker icon in the top-left corner is turned off, tap it to turn on your speaker. 
Click this link and follow the instructions: https://support.zoom.us/hc/en-us/articles/204484835-My-Audio-isNot-Working-on-iOS-or-Android 

What if I get disconnected from the Meeting? Can I rejoin? 
Absolutely! You can join or rejoin the Meeting at any time. 

I don't have a computer. Can I call in with a cell phone or landline? 
Anyone can call into a Meeting just like a conference call. Call the number specific to that Meeting. An automated voice will ask you to dial in the Meeting ID Number. Then you will be prompted to press pound. These are not toll-free numbers 


See you Sunday! 
-Pastor Emily
CPC Virtual Campus!
3/18/2020
---
Greetings Central,
 
We hope this email finds you well and finding new rhythms after these first few days of our new adaptive challenge! You might remember the phrase, "adaptive challenge" from our strategic planning work—something we face that requires new learning, new ideas, and new ways of being. I'd say we're sure living into that right now, in very different ways than we had ever imagined!
 
In this uncertain time, those of us in leadership at Central want you to know that your CPC family is here for you. For the last five days, we've worked almost ceaselessly to come up with ways to stay connected and keep the heart of our ministries going. I'm so proud of our session, deacons, staff, and other leaders who have stepped up at this time. Here are some updates and things for you to look forward to in the coming days – bear with me for a long email:
 
How Will We Worship?
Saturday night we'll send out a worship service similar to you what we shared for you to do at home last week, this time adding some pre-recorded elements, including a meditation from Pastor Emily, that will be uploaded to our yet-to-be-created youtube channel!  We hope you'll join us in worshipping God through our shared liturgy and experience.
 
How Will We Fellowship?
Virtual Coffee Hour! In the email with the service, you'll receive a link to join us live on Zoom for some conversation with your CPC family Sunday at 10:45am. Bring a cup of coffee along with you, and we'll break folks into "tables" so we can better have conversation. More directions will come in the email with the link.
 
How Can I Give My Offering?
Though we are not in the building, our ministry still continues. So does the need for money to keep our staff and bills paid. We need your continued financial gifts, as you are able to continue to give them. You'll be receiving a much more comprehensive email from the Session about the options to continue your giving within the next few days. But for now, you can give a one-time gift online at https://cpcdowningtown.ccbchurch.com/goto/giving (select 2020 Core Fund from the drop-down menu), or by putting a stamp on your gift and sending it in the mail to the church. Thank you for your generosity.
 
How Can My Children Stay Connected?
Our worship liturgy that goes out on Saturday is family-friendly. And Amy Lisk has already sent emails to our families to support them.
 
Starting next week, day and time to be announced, we hope to offer a Story Time with Pastor Emily and Pastor Jenny for our families to Zoom into. More information to come!
 
How Else Can I Stay Connected?
We're also exploring ways to use our CPC Facebook page for other ways of connection. If you're not yet a part of that group request to join! Search "Central Presbyterian Church of Downingtown, PA" in Facebook's search bar to find us.
If you've never ventured into Facebook-land, we invite you to give it a try, at least for this season, where we'll be needing to use it to keep us connected. Facebook is free, and not hard to navigate. Go to www.facebook.com to sign up.
 
How Can I Receive Pastoral Care?
More than ever, we want you to know we are here for you! Pastor Jenny and Pastor Emily, your deacons, and others are ready to support you. We can do so through phone calls and emails, individual video conferencing, and other means depending on your circumstances. Whether you need someone to pray with you, to just chat, could use help getting groceries, or find yourself suddenly without a pay check and needing a boost financially—we will try to find a way to support you. But you need to reach out to us. Fastest way is by email. ([email protected] and [email protected]). We'll also check the church phones at least once a day if you leave a message there (610-269-1576). If you want to be put on the prayer chain, please let us know that as well.
 
How Will We Continue Mission?
Our work as a church has never been just about ourselves—it has always been about sharing God's love with the community around us. We know there is an immediate need for food at the Lord's Pantry. If you're doing a grocery run for your family and can grab some extra items to share, we encourage you to do so! Here's their website for more information: https://www.lordspantryofdowningtown.org/.
 
If you want to be a part of deeper conversations about how we can share God's love, even in little ways, in a time of social distancing, check the facebook page soon for info on an upcoming zoom brainstorming session!
 
How Will Board, Committees, Classes and Fellowship Groups Work?
We're currently working on it! Reach out to your ministry leader about the specifics for your group. (And ministry leaders, if we have not been in touch with you – please be in touch with us).
 
How Can YOU can help US?
We could use some people comfortable with technology, ideally with some social media experience, to help us get up to speed launching these initiatives. We also need community moderators (like camp counselors for social media groups) in these online spaces. Though Pastor Emily is a millennial and knows enough about technology to be opinionated about it, she admits that her skills are stronger in other areas. Pastor Jenny is wrapping her head around the fact that COVID-19 considers her "elderly," and says she has marks on her heels from being dragged into the tech world.
The work takes a lot of time, more than our small staff has, to move an entire congregation's ministry into a new place and in new ways. We have tons of ideas we could implement if we had folks to help us realize them. If you're willing to help, please let Pastor Emily know.
 
 
No matter how uncertain the times, we remember as the church we do not face these challenges alone. God is with us, and in that we place our hope. The thing about hope is that it stands right next to real fear we might feel and gives it a great big hug (thankfully the Holy Spirit doesn't need to heed to social distancing the way we do!). I will admit that I—Emily—finally hit a point where I just had to step back and just cry today. God welcomes our honest emotions of all kinds, right now and always. And we also trust that hope perseveres through the tough times, remembering Paul's words from Romans who said, "…suffering produces endurance, and endurance produces character, and character produces hope, and hope does not disappoint us, because God's love has been poured into our hearts through the Holy Spirit that has been given to us."
 
With love and peace,

Pastor Emily and Pastor Jenny
Resources to worship at home this Sunday (3.15.20)
3/14/2020
---
---
Hello Central family and friends,
While we will not be together tomorrow in body, my hope is that we will certainly be together in spirit! Pastor Jenny and I have put together an at-home worship service for you. We hope you'll take the time to worship God this Lord's Day, either using this resource attached. You can also worship by simply by studying scripture on your own and praying.
Also, feel free to join Westminster Presbyterian Church, one of our neighboring PC(USA) congregations who will be live-streaming a service with just their staff tomorrow morning at 9:45am. Find them at https://www.westminsterpc.org/worship/live-stream/ This is one of the benefits of being a connectional church! We can share our resources deep and wide, as we're all part of the family of Christ.
We'll be in touch more this week to see how you are and let you know how we are going to stay connected. But tomorrow, let us worship God together!
Blessings,
Emily
Church Closing
3/13/2020
---
A week ago when we sent our regular Friday pastors' email, Pastor Jenny and I could never have imagined what this week would bring. What began with a few modifications for germ awareness to our worship service, is now culminating with disruptions and inconveniences to our everyday lives. We've learned new vocabulary and phrases--social distancing, coronavirus, and flatten the curve. Much of our week was spent in meetings and briefings creating pandemic action plans and listening to guidance from the Chester County Health Department. We also have had conversations with our colleagues about best practices and ways to respond in faith for the health and safety of our congregations.
This is new for all of us. We're confident in the plan we put in place on Monday. But even more so, we're confident in the God who holds us close in our anxiety and uncertainty. In Christ, we trust that we are never alone. We are an Easter people, a people who believe that love conquers fear, and ultimately even death. We will get through this together. Even if together looks different than it has in the past.
As of today, Friday, March 13, we have increased Central's pandemic response to Level 4: Closing. This means our building will be closed for at least two weeks, including Sunday worship services and our Kids Central Preschool. Currently, this decision includes Sundays March 15 and 22. We will reevaluate at the beginning of the week of March 23 and let you know of plans going forward. Staff will work from home as they can, and ministry leaders will use technology where we are able to keep connected.
Deciding to close our building to ministry activity is not a decision we made lightly. Yet, we believe that doing so is the best way we can show love to our neighbors and to ourselves by truly practicing the social distancing that helps prevent the spread of Covid-19. It's the way that we care for the most medically vulnerable among us, and for those who are caring for the sick in doctors' offices and hospitals.
By Sunday morning you will be receiving communication from us again about ways you can worship at home this week. Next week we hope to deepen our worship experience together via technology. We will in touch with ways we can continue to be Christ's community even as we are apart. There are countless ways we can still be church together. More than ever, this is the time the church gets to shine Christ's light in the world.
150 years ago, Robert Lowery wrote these words to a much beloved hymn:
My life flows on in endless song, above earth's lamentation.
I hear the real though far-off hymn that hails a new creation.
No storm can shake my inmost calm while to that Rock I'm clinging.
Since Christ is Lord of heaven and earth, how can I keep from singing?
Keep singing, Central.
-Pastor Emily
Update to CPC's Response to COVID-19
3/11/2020
---
As of last night, the Downingtown Area School District increased their response to COVID-19 to Level 2, the "Limiting" phase. We at Central have done the same. Here is what it means:
Level 2: Limiting
Church open for all CPC activities only (no outside users – reschedule as possible)
Continue increased sanitation practices
Further increase food handling precaution (only pre-packaged, single-serve food used or food prepared in CPC's kitchen with Safe Serve practices, served by gloved servers)
Begin encouraging non-essential ministries to postpone activities on their own to prevent community spread
In light of this, we have canceled today's Confirmation field trip to Philadelphia. We've also postponed tomorrow's Community Bible Study, and are beginning to let outside users know of our need to postpone.
As of this moment, Wonder! is still on for tonight. Rick is a food service professional and we are confident in his ability to prepare food safely. However, it is your choice is you feel like it is a good idea for you or your family to venture into community gatherings right now. We encourage vulnerable populations and anyone who has any signs of illness to please stay home.
Also as of today, the blood drive is still on for Friday, given that the Red Cross has contact information for all who will enter our space and professionals who already know how to prevent the spread of germs. While it doesn't necessarily impact COVID-19, blood saves lives, and in times like these, we want to support the medical community as they do so!
This is where we are at this moment. Things may change. One of us will be on a faith-leaders call with the Chester County Department of Health this afternoon. We're ready to adapt if we need to.
We continue to hold our community in prayer and emphasize that now is a time not for panic, but for steady fact-based decisions that are in the best interest of our congregation. We know these are anxious times. Take deep breaths. Read a psalm. Color a picture. Pray. Find ways to center yourself and remember that if we're going to help others we need to, in the words of every airplane steward, "put our own oxygen mask on first."
Also please let us know what you need. Reach out to us if we can support you in any way. That's part of our call as a community of faith - to be here for one another. We'll figure out how to do that even if we cant BE with one another for a period of time.
May Christ's peace dwell with each of us as we journey through these days.
-Pastor Emily
---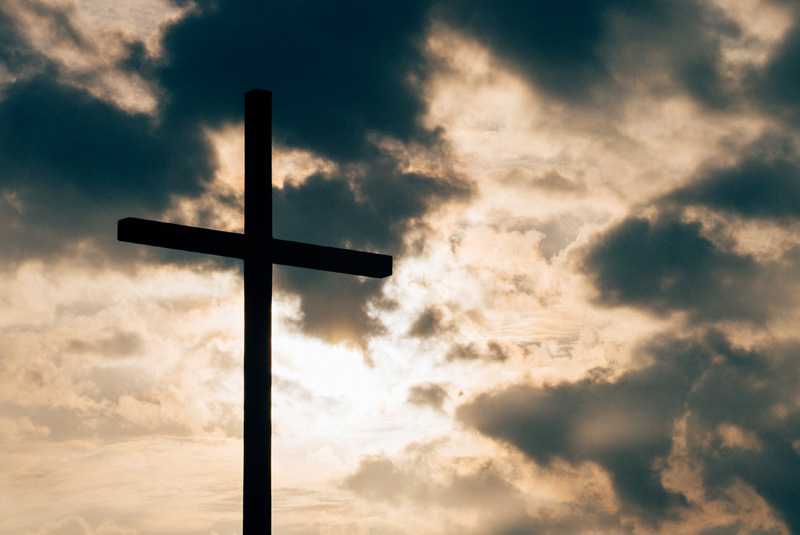 Church COVID-19 Preparedness Plan
3/9/2020
Dear CPC,
The wellbeing of our community, spiritually and physically, is of the utmost importance to those of us in leadership at Central. By now we are confident you are aware of the COVID-19 virus and its potential to impact our local community. Thankfully, at this moment, it has not done so. Yet, we also want to be prepared to respond should the need arise. This email is to let you know of the plan we have in place, and the ways we are already increasing our awareness and sanitation practices so we can keep Central a healthy place for as many as possible.
Today trustee representatives from the CPC Emergency Response Team met with me to draft a Pandemic Action Plan. We modeled this based on the Downingtown Area School District's Pandemic Action Plan. That plan has 4 levels. We are currently in Level 1, a time of monitoring and increasing sanitation practices, and otherwise business as usual. We're also preparing for scenarios should higher levels of the plan need to be implemented.
Starting last Sunday we began some minor tweaks in our community gatherings and worship to try and prevent the spread of illness generally (these are good practices in a strong flu season even when we're not dealing with a novel virus). These practices include:
alternatives to handshakes and hugs when passing the peace and greeting
temporarily suspending passing the offering plates and pew pads
increase food handling precautions like providing individually wrapped food items
new practices for serving Communion
Starting today we will increase sanitation practices including but not limited to:
reviewing the frequency of sanitizing shared spaces in the building
suggesting songs to sing while washing your hands in the bathrooms
discouraging the use of the water fountains until further notice
For the health of everyone in our community, we ask that you use your own judgment about participating in community activities. If you are sick (with any illness) please stay home until you are well. Even a mild cold shared among vulnerable populations can weaken immune systems from fighting bigger illnesses. And if we're being honest, sneezes, sniffles, and coughs unnecessarily increase anxiety right now. If you have traveled to areas with COVID-19 community spread, please limit your in-person interaction with the community until you are sure you are not contagious.
We also ask that if you are a high-risk population for this virus that you use your judgment about your needs and risk factors, and make the best decision for yourself. We at the church cannot make that decision for you.
We will continue to hold the congregation, our communities, and the larger world in prayer. Especially we ask God for clear heads, non-anxious hearts, and healing for those who need it. If we can provide support to you in the next few weeks, even if we have to do so creatively, please let us know!
Blessings and peace,
Pastor Emily