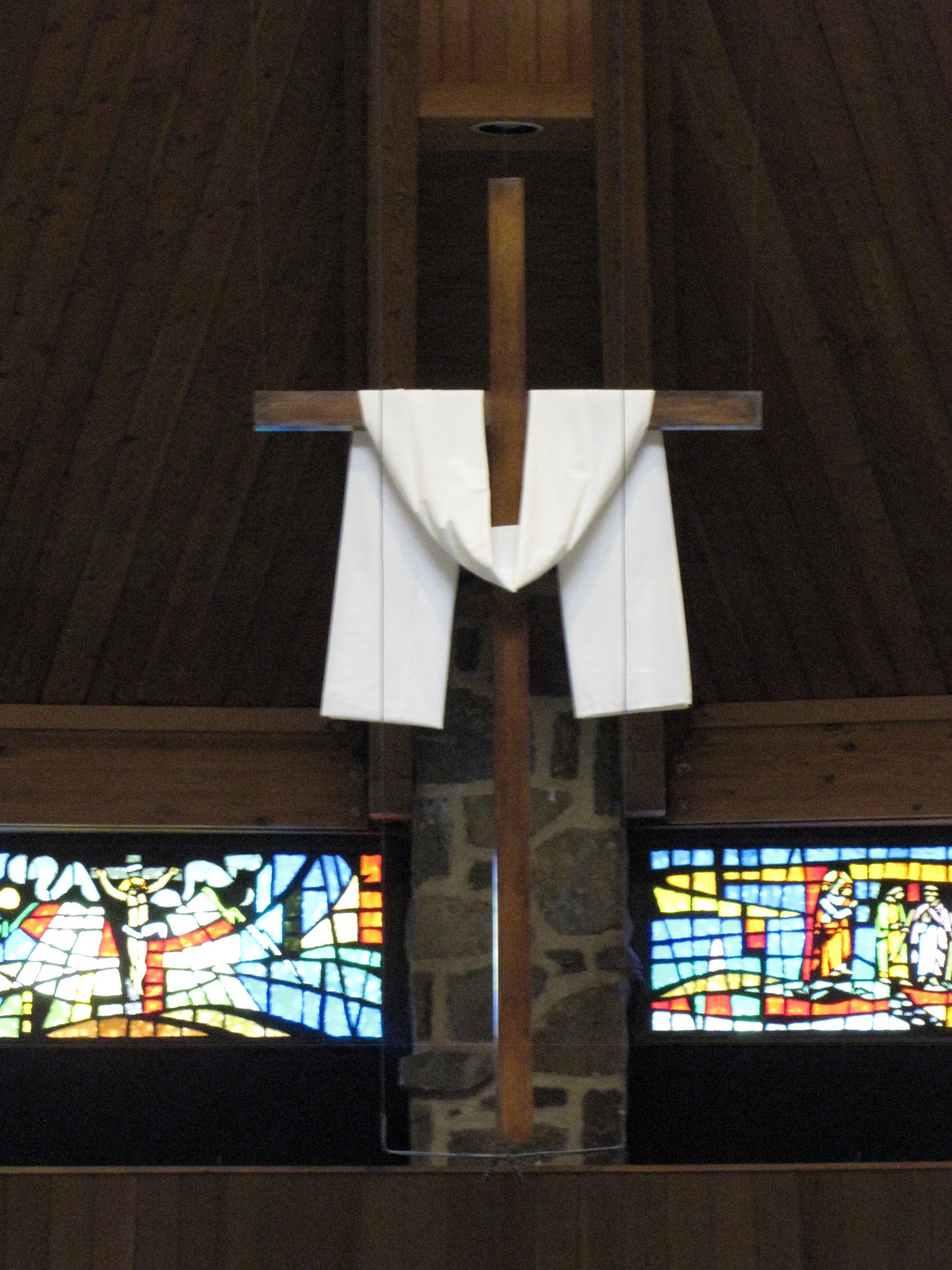 ---
Worship for Sunday May 24th, 2020
Celebrating the Lord's Day from our homes
---
---
---
Worship is one of the most important things we do as God's people. Even though we cannot meet in person, we can still worship! In fact, in the early days of the church most Christian worship services occurred in house churches and small groups. We invite you to practice this simple service of worship in your home as we ground ourselves in our identity as followers of Jesus Christ in these unprecedented times. We will still be Determined to Love, Invited to Wonder, and Inspired to Serve, sharing the light of Christ for an anxious world.
This liturgy is something you can do with your whole household or just by yourself. If you're doing it as a family, we encourage dividing up the parts so there are different leaders. Bold parts are for all to read together. If you are by yourself, walk through the service and as you read it all, remember CPC as a body of Christ is together in Spirit and you are not alone. Words in italic are instructions for you as you move through worship.
Optional things to gather before beginning the service:
candle & match/lighter
Bible
device with internet access & sound capabilities
WE GATHER AS GOD'S PEOPLE
---
As we gather for worship, you are invited to light a candle to represent Christ in our midst.
---
"Wait for the Lord"          Taize Community
---
Welcome & Announcements
---
Call to Worship*:
The Jesus who walked this earth is the Jesus who ascended and reigns in heaven.
The Jesus we cannot see promises that he is with us always.
The Jesus who is God's answer sometimes raises more questions.
The Jesus whom we follow sometimes calls us to wait.
It is this Jesus whom we worship, this Jesus whom we serve, this Jesus whom we follow.
Let us offer our praise, let us sing our "Alleluias", let us worship and wait upon the Lord!
---
"Alleluia!, Sing to Jesus" (Hymn 260 in Glory to God Hymnal)
---
Call to Confession:
"Intercessor, friend of sinners, earth's redeemer, hear our plea". When we pray seeking God's mercy, Jesus meets us and opens the door to the forgiveness we need. Trusting in that promise, let us pray together:
---
Prayer of Confession:
Merciful God, hear our prayers. You know how we have wandered from you, even in these days when we aren't going anywhere. You know how quick we are to find fault with others, and even with you, for the way things are. You know how desperate we feel to get our old life back, ignoring the new life you may be holding out for us to embrace. You know how easy it is for us to turn inward, and to lose sight of, and compassion for, the needs of others. You know how our impatience, our need for control, reveal our lack of trust in you, and our unwillingness to wait upon your leading. O God, your patience with us is immeasurable, and your mercy unconditional. So forgive us, we pray, and renew in us a sense of your hand holding us, and your love leading us on.
And we will be grateful…
Moment for silent prayer
Amen.
---
Assurance of Forgiveness:
"The Lord is good to those who wait for him, to the soul that seeks him." (Lamentations 3:25)
We have sought the Lord, and God finds us and meets us with all the mercy we need. Friends, believe that good news – that we are forgiven – and know God's peace.
---
To share the peace of Christ this week, make a "peace of Christ" call to someone in your church family, or to a neighbor or friend who could use some peace in their lives.
---
WE LISTEN FOR GOD'S WORD
---
Time with the Children
---
The following song - Emmanuel - was written by CPC member Lowell McKinney. CPC members Phil and Lydia Deerwester have created the accompaniment. Here, Lydia offers it as a musical prelude to our hearing of our scripture reading from Acts 1.
---
Written by Lowell McKinney
Sung By Lydia Deerwester
---
---
The time between Jesus' resurrection and the coming of the Holy Spirit is a strange in between time. Jesus pops in and out with words of instruction, and even breakfast, for his disciples. And then he ascends to heaven before their eyes, in what can only be understood as his final departure. Today we hear scripture's telling of that event, and Jesus' words to disciples about the first thing he wants them to do. Or not do.
  Let us listen for God's word to us today.
---
---
In the first book, Theophilus, I wrote about all that Jesus did and taught from the beginning 2 until the
day when he was taken up to heaven, after giving instructions through the Holy Spirit to the apostles
whom he had chosen. 3 After his suffering he presented himself alive to them by many convincing
proofs, appearing to them during forty days and speaking about the kingdom of God. 4 While
staying with them, he ordered them not to leave Jerusalem, but to wait there for the promise of the
Father. "This," he said, "is what you have heard from me; 5 for John baptized with water, but you will
be baptized with the Holy Spirit not many days from now."
---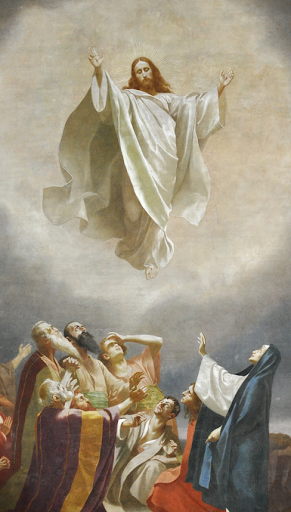 6 So when they had come together, they asked him, "Lord, is this the time when you will restore the kingdom to Israel?" 7 He replied, "It is not for you to know the times or periods that the Father has set by his own authority. 8 But you will receive power when the Holy Spirit has come upon you; and you will be my witnesses in Jerusalem, in all Judea and Samaria, and to the ends of the earth."
9 When he had said this, as they were watching, he was lifted up, and a cloud took him out of their sight.
---
---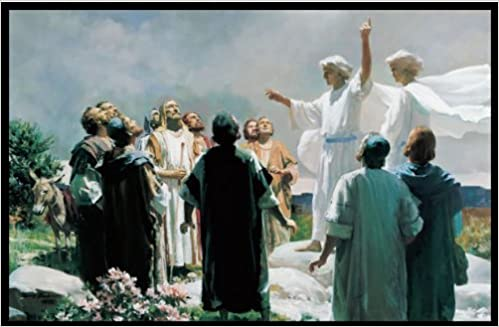 10 While he was going and they
were gazing up toward heaven,
suddenly two men in white robes
stood by them. 11 They said, "Men
of Galilee, why do you stand
looking up toward heaven? This
Jesus, who has been taken up
from you into heaven, will come
in the same way as you saw him
go into heaven."
---
12 Then they returned to Jerusalem from the mount called Olivet, which is near Jerusalem, a sabbath
day's journey away. 13 When they had entered the city, they went to the room upstairs where they
were staying, Peter, and John, and James, and Andrew, Philip and Thomas, Bartholomew
and Matthew, James son of Alphaeus, and Simon the Zealot, and Judas son of James. 14 All these were
constantly devoting themselves to prayer, together with certain women, including Mary the mother of
Jesus, as well as his brothers.
---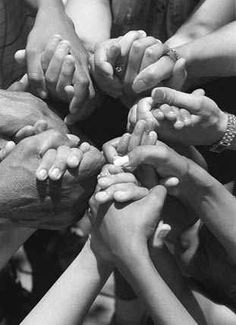 ---
---
"Even When He is Silent"
 Manhattan Girls Chorus
WE RESPOND TO GOD'S WORD
---
---
---
Patient and loving God,
Our time is not your time, nor our ways your ways. We struggle to wait, rushing to bring about the things we want, rather than wait to live into your promises to us. We are thankful that both your patience and your promises are faithful from generation to generation. We celebrate Jesus who came to model a different way of being, to invite us into relationship with you and all people based first in love. May that love cause us to hope, even when our patience grows thin.
This Memorial Day weekend feels strange, O God. When we're typically celebrating with picnics with family and friends and trips to the beach, instead we continue to stay apart for the safety of the most vulnerable among us. Help us to remember that Memorial Day is about honoring those who have made sacrifices for us when we've been vulnerable as a community in the past. We're also aware that our country remains starkly divided by vision and ideology. We have not been the best reflection of ourselves. Holy Spirit, give wisdom to our leaders. Help us to love our neighbors. May we learn to live with difference, yet claim our common humanity, uniting us that we might work together so all can thrive.
We continue to pray for the many on our hearts and minds including:
All who continue to be impacted by the Covid-19, either as patients, healthcare workers, first and frontline responders, or family members.
Leaders everywhere who are faced with making difficult decisions on how to do life in a pandemic yet keep their people safe.
Those who have continued to have significant healthcare needs unrelated to the pandemic in these days—for all receiving treatment for cancer or awaiting diagnosis, for all who have been injured, for any awaiting transplants, for people living with chronic disease and illness, for all who suffer because of their health.
Those who are forced to mourn death in new ways as funerals are postponed, loved-ones cannot gather, and good-byes mediated by screens. We ask you surround those who are mourning with the peace that only you can give.
Any who mark milestones this spring without the celebration they wish could be possible; for graduates of all ages, those who are to be married, for kids celebrating birthdays, babies born and baptisms postponed and new parents trying to navigate parenthood without the physical support of community around them.
All this and more we pray in this moment of silence…
And together we pray the prayer Christ taught us saying,
Our Father, who art in heaven, hallowed be Thy name.
Thy kingdom come. Thy will be done on earth, as it is in heaven.
Give us this day our daily bread. And forgive us our debts as we forgive our debtors.
And lead us not into temptation, but deliver us from evil.
For Thine is the kingdom, and the power, and the glory, forever.

Amen.
---
Opportunity for Offering:
Thank you for your generosity!
May God bless these gifts to be blessings.
WE ARE SENT INTO GOD'S WORLD
---
---
---
The Go Forth to Be the Church Challenge:
Not coming to church doesn't keep us from being the church. In these days when we have to stay where and as we are, how will you cultivate patience as a God-given, God called for, thing? How will you work at waiting as an act of trust in God this week?
---

---
---
---
---
---
Art:
"Christi Himmelfahrt" by Gebhard Fugel, 1895

"Ascension of Jesus" by Harry Anderson, 1976