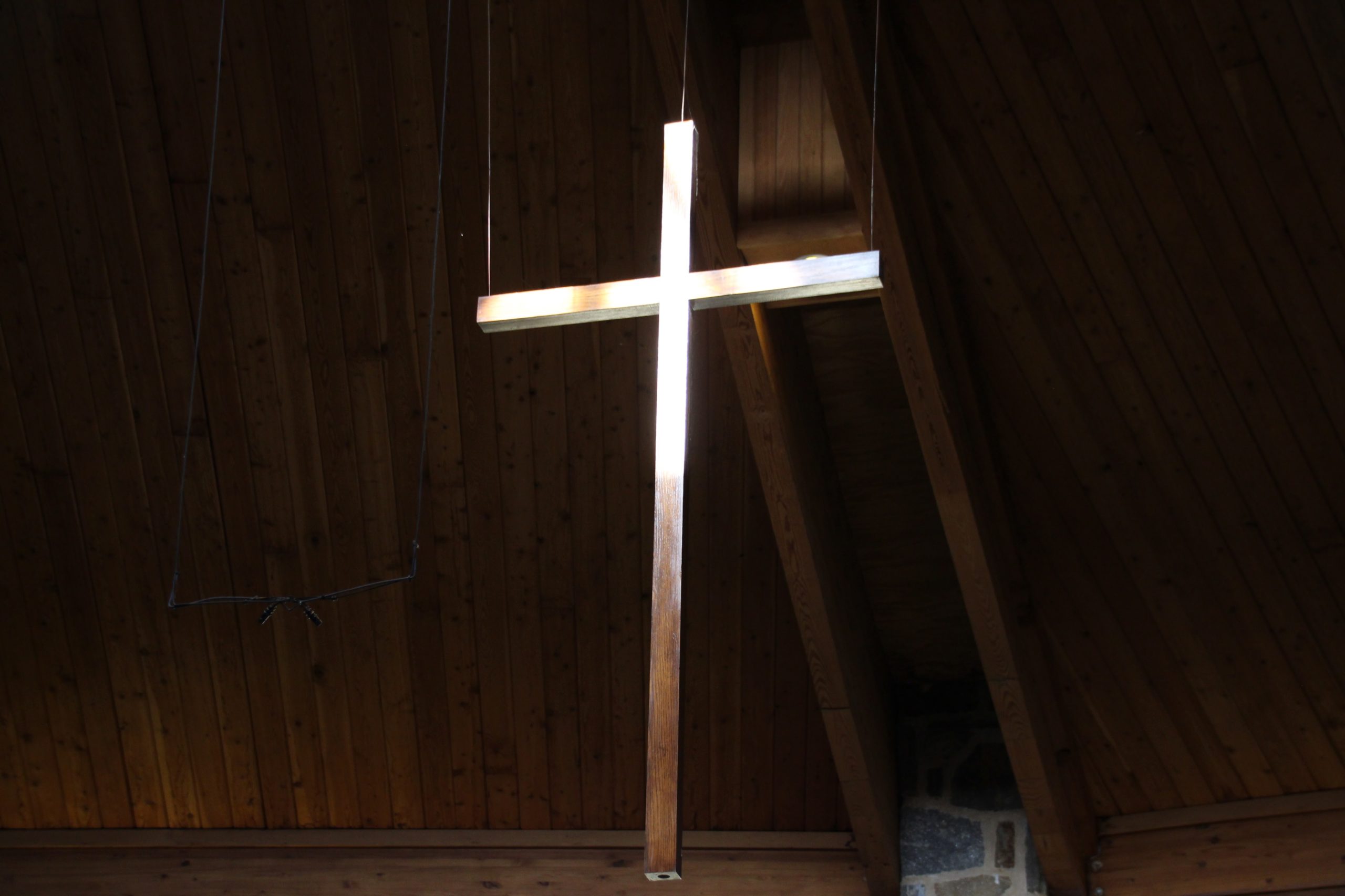 ---
Worship for Sunday August 2nd, 2020
9th Sunday after Pentecost
---
Celebrating the Lord's Day from our homes
---
---
---
Worship is one of the most important things we do as God's people. Even though we cannot meet in person, we can still worship! In fact, in the early days of the church most Christian worship services occurred in house churches and small groups. We invite you to practice this simple service of worship in your home as we ground ourselves in our identity as followers of Jesus Christ in these unprecedented times. We will still be Determined to Love, Invited to Wonder, and Inspired to Serve, sharing the light of Christ for an anxious world.
This liturgy is something you can do with your whole household or just by yourself. If you're doing it as a family, we encourage dividing up the parts so there are different leaders. Bold parts are for all to read together. If you are by yourself, walk through the service and as you read it all, remember CPC as a body of Christ is together in Spirit and you are not alone. Words in italic are instructions for you as you move through worship.
Optional things to gather before beginning the service:
candle & match/lighter
Bible
device with internet access & sound capabilities
WE GATHER AS GOD'S PEOPLE
---
As we gather for worship, you are invited to light a candle to represent Christ in our midst.
---
Welcome & Announcements
---
---
modified from a prayer by Sarah Are
So much in life is unpredictable.  
Life begins and ends.  
The weather changes.  
Love surprises us.  
Doors close.  
Others open.  
Life is unpredictable,  
But what we can count on is finding God wherever we are; For this is God's world, and all are created in God's image. So bring your questions and concerns, your doubts and wonderings, For in the midst of this unpredictable life, we can predict this: Love lives here. Let us worship God. 
---
---
Call to Confession:
Trusting in the gracious mercy of God
, let us offer our prayers 
and confessions
.
---
Prayer of Confession:
Gracious God, You ask us to follow you, and we respond with logistical questions—  
How long? Where to? Will we return?  
You ask us to love each other, and we respond with excuses—  
I don't know how. We don't see eye to eye.  
You ask us to dream and we get stuck in our own heads—  
Change will never come. Is it worth it?  
You ask us to believe, and like Thomas, we ask for proof— 
Unless I see the nails in his hands, I cannot believe.  
Forgive us for our small-minded ways. Open our eyes as you open our hearts. Unravel our doubt. Unravel our unbelief. Lead us to rest in you. Gratefully we pray, Amen. 
Moment for silent prayer 
Amen.  
---
Assurance of Forgiveness:
While it is true that we have sinned, it is a greater truth that we are forgiven through God's love in Jesus Christ. To all who humbly seek the mercy of God, hear the Good News! In Jesus Christ we are forgiven.  
Thanks be to God.  
---
---
To share the peace of Christ this week, go out of your way to do something kind for your neighbor.
---
WE LISTEN FOR GOD'S WORD
---
Time with the Children
---
God of unending surprises,
This life is a tapestry of moments woven together, and we long to be weavers of love.
Today we gather and pray that you would unravel our bias.
Unravel our assumptions. Unravel whatever it is that keeps us from you.
And as you do, clear space in our hearts for your Word. We are listening. We are praying.
Amen.
---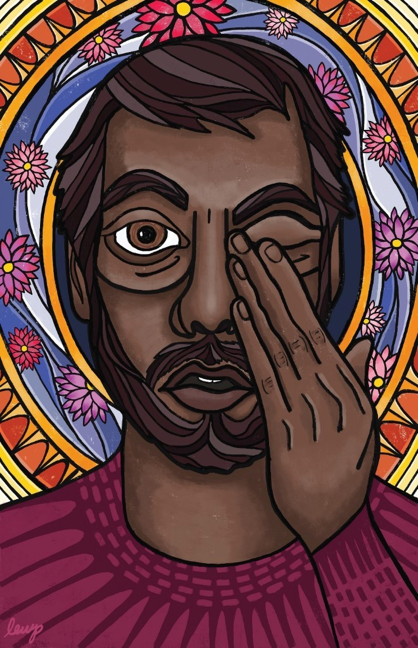 19 When it was evening on that day, the first day of the week, and the doors of the house where the disciples had met were locked for fear of the Jews, Jesus came and stood among them and said, 'Peace be with you.'  20After he said this, he showed them his hands and his side. Then the disciples rejoiced when they saw the Lord.  21Jesus said to them again, 'Peace be with you. As the Father has sent me, so I send you.'  22When he had said this, he breathed on them and said to them, 'Receive the Holy Spirit.  23If you forgive the sins of any, they are forgiven them; if you retain the sins of any, they are retained.' 
24 But Thomas (who was called the Twin), one of the twelve, was not with them when Jesus came.  25So the other disciples told him, 'We have seen the Lord.' But he said to them, 'Unless I see the mark of the nails in his hands, and put my finger in the mark of the nails and my hand in his side, I will not believe.' 
26 A week later his disciples were again in the house, and Thomas was with them. Although the doors were shut, Jesus came and stood among them and said, 'Peace be with you.'  27Then he said to Thomas, 'Put your finger here and see my hands. Reach out your hand and put it in my side. Do not doubt but believe.'  28Thomas answered him, 'My Lord and my God!'  29Jesus said to him, 'Have you believed because you have seen me? Blessed are those who have not seen and yet have come to believe.' 
---
WE RESPOND TO GOD'S WORD
---
Matthew 25: Church Inside Out
---
---
Holy God of all, hear our prayers – prayers blowing in the breeze from our church trees,  
    and prayers held in our hurting and hopeful hearts.  
    Prayers praising you for all that you are,   
    and prayers seeking your healing, your counsel, your power, your peace.  
In these days of things being locked down, and our feelings of being locked in or out,  
    we give you thanks for your Spirit's presence that is ever present,  
    and for your Spirit's power that cannot be shut down.   
Find us now, O God, in our places of confusion and fear.  
    Assure us of your resurrection power to bring new life from all things,  
    and renew our faith, when we are tempted to doubt, 
    Faith that is "the assurance of things not seen". 
It is in faith that we lift our prayers to you. 
We pray for your healing hand upon those who are hurting, in body and spirit. 
We pray for communities feeling the increased threat from this unseen virus. 
We pray for those who are working to care for the suffering, 
    and for those working to find a vaccine to keep people safe. 
We pray for those who grieve and mourn more losses than we can imagine. 
We pray for those running out of resources, unable to make their way. 
We pray for those with the power to make a way,  
   that you would open their minds with your wisdom and their heart with compassion. 
We pray for those desperate to be heard and seen as valued and equal, 
   and for communities to listen and learn and let go of old ways. 
We pray for those despairing over distances and opportunities lost, 
   for families, and church families, that grieve separation. 
We pray for your world, O God, so wounded and weary of the hate and the hurt. 
Bring your healing, bring your peace, bring your hope. 
And open us up to feel your Spirit's breath upon us,  
   and to hear your voice sending us to show our neighbors just what that looks like. 
O God, give us eyes to see you in our neighbors,  
hearts to love you,  
and strength to serve you  
by helping those around us.  
In the way of Jesus, who taught us to pray… 
Our Father, who art in heaven, hallowed be Thy name.
Thy kingdom come. Thy will be done on earth, as it is in heaven.
Give us this day our daily bread. And forgive us our debts as we forgive our debtors.
And lead us not into temptation, but deliver us from evil.
For Thine is the kingdom, and the power, and the glory, forever. Amen.
---
Opportunity for Offering:
Thank you for your generosity!
May God bless these gifts to be blessings.
---
WE ARE SENT INTO GOD'S WORLD
---
---
The risen Christ, who walks on wounded feet 
from garden tomb through darkened city street, 
unlocks the door of grief, despair and fear,  
and speaks a word of peace to all who hear.  

The risen Christ, who stands with wounded side,  
breaths out his Spirit on them to abide  
whose faith still wavers, who dare not believe 
new grace, new strength, new purpose they receive.  
The risen Christ, who breaks with wounded hand 
the bread for those who fail to understand  
reveals himself, despite their lingering tears, 
enflames their hearts, then quickly disappears.   
May we, Christ's body, walk and serve and stand 
with the oppressed in this and every land,  
till all are blessed and can a blessing be, 
restored in Christ to true humanity.  
---
The Go Forth to Be the Church Challenge
---
NEED
---

---
---
---
This week's art:
Unraveled series: Liturgy for Unraveled series used by permission. "Prayer by Sarah Are | A Sanctified Art LLC | sanctifiedart.org

GR

I

EVING

 

 

TH

O

MA

S

 

(THOMAS MEETS THE RISEN

 

CHRIST)

 

by

 

L

auren

 

W

right

 

P

ittman inspired by john 20:19-29 | graphic image