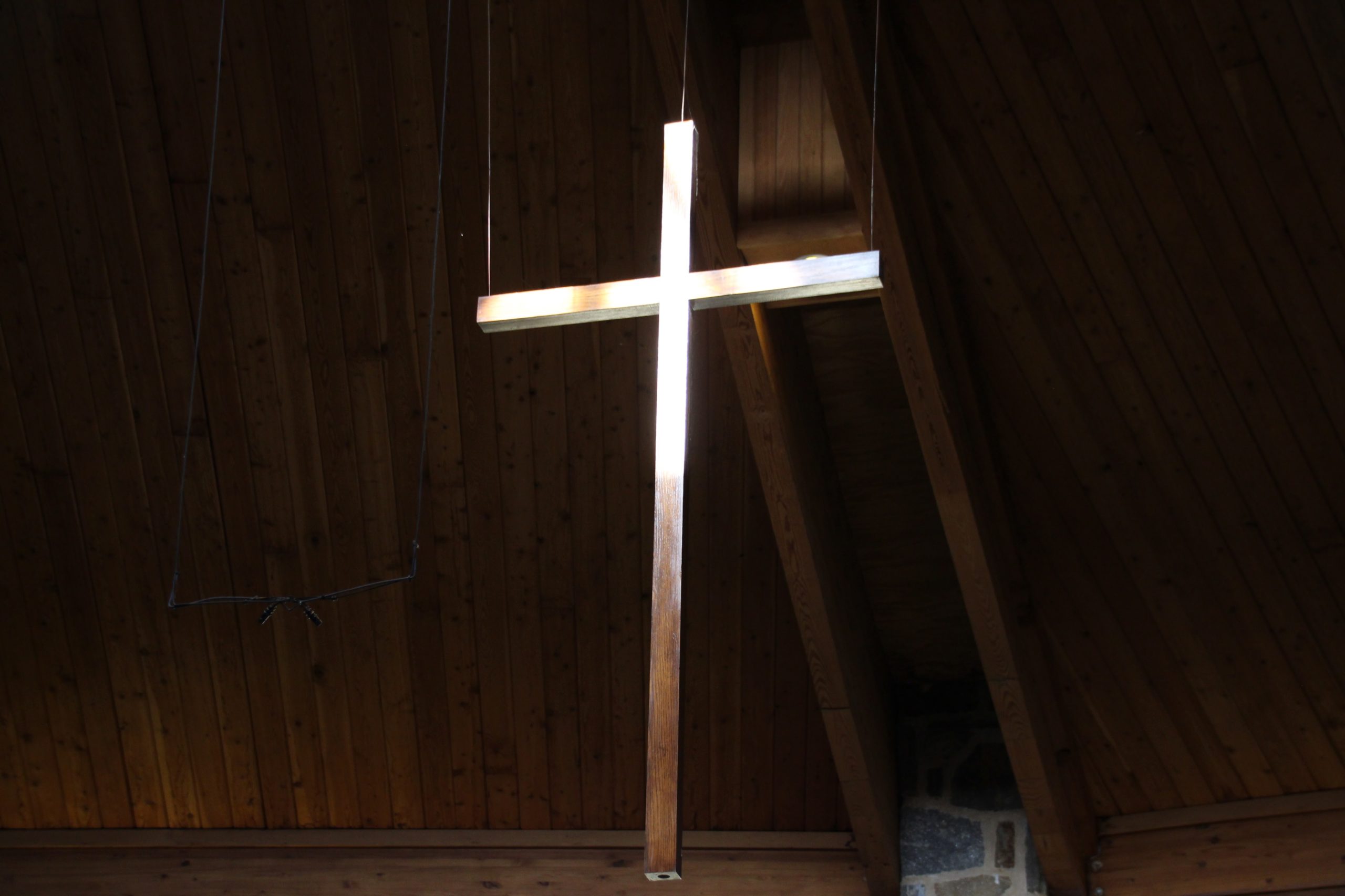 ---
Worship for Sunday July 5th, 2020
5th Sunday after Pentecost
---
Celebrating the Lord's Day from our homes
---
---
---
Worship is one of the most important things we do as God's people. Even though we cannot meet in person, we can still worship! In fact, in the early days of the church most Christian worship services occurred in house churches and small groups. We invite you to practice this simple service of worship in your home as we ground ourselves in our identity as followers of Jesus Christ in these unprecedented times. We will still be Determined to Love, Invited to Wonder, and Inspired to Serve, sharing the light of Christ for an anxious world.
This liturgy is something you can do with your whole household or just by yourself. If you're doing it as a family, we encourage dividing up the parts so there are different leaders. Bold parts are for all to read together. If you are by yourself, walk through the service and as you read it all, remember CPC as a body of Christ is together in Spirit and you are not alone. Words in italic are instructions for you as you move through worship.
Optional things to gather before beginning the service:
candle & match/lighter
Bible
device with internet access & sound capabilities
WE GATHER AS GOD'S PEOPLE
---
As we gather for worship, you are invited to light a candle to represent Christ in our midst.
---
Welcome & Announcements
---
---
Call to Worship              Written by Sarah Are
Sometimes life takes us where we don't expect.  
Sometimes, God takes us where we don't expect.  
In worship, we gather to get in touch with God's bigger narrative.  
In worship, we gather to expand our hearts.  
So let us worship the God of unending surprises.  
Let us worship the God of love. 
---
---
Call to Confession:
As we come before God, we must first be honest with ourselves about who we are and about the mistakes we make. In this Spirit, let us offer our prayers to God.  
---
Prayer of Confession:
Creator God, being faithful has never been easy. You asked Noah to build a ship. You asked the Israelites to plant gardens and build homes while in exile. You asked the prophets to speak challenging truths. You asked the disciples to drop their nets and follow you. And you ask us to love bigger than society wants to. Being faithful has never been easy, and as a result, we often miss the mark. Forgive us for holding tightly to human-made plans. Forgive us for the times we say no to you so that we can say yes to ourselves. Unravel the grip we have on our agenda so that we can make room for you. Gratefully we pray, Amen. 
Moment for silent prayer 
Amen.  
---
Assurance of Forgiveness:
While it is true that we have sinned, it is a greater truth tat we are forgiven through God's love in Jesus Christ. To all who humbly seek the mercy of God, hear the Good News! In Jesus Christ we are forgiven.  
Thanks be to God.  
---
To share the peace of Christ this week, send a card or a note to someone who is needs to see Christ's love.
---
WE LISTEN FOR GOD'S WORD
---
Time with the Children
---
God of unending surprises,
This life is a tapestry of moments woven together, and we long to be weavers of love.
Today we gather and pray that you would unravel our bias.
Unravel our assumptions. Unravel whatever it is that keeps us from you.
And as you do, clear space in our hearts for your Word. We are listening. We are praying.
Amen.
---
---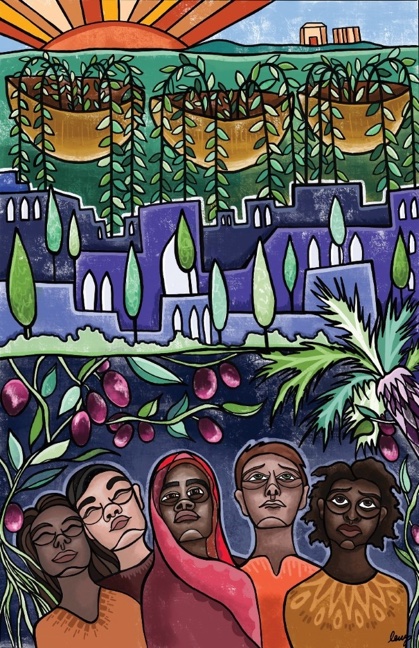 ---
29 These are the words of the letter that the prophet Jeremiah sent from Jerusalem to the remaining elders among the exiles, and to the priests, the prophets, and all the people, whom Nebuchadnezzar had taken into exile from Jerusalem to Babylon. 2This was after King Jeconiah, and the queen mother, the court officials, the leaders of Judah and Jerusalem, the artisans, and the smiths had departed from Jerusalem. 3The letter was sent by the hand of Elasah son of Shaphan and Gemariah son of Hilkiah, whom King Zedekiah of Judah sent to Babylon to King Nebuchadnezzar of Babylon. It said: 4Thus says the Lord of hosts, the God of Israel, to all the exiles whom I have sent into exile from Jerusalem to Babylon: 5Build houses and live in them; plant gardens and eat what they produce. 6Take wives and have sons and daughters; take wives for your sons, and give your daughters in marriage, that they may bear sons and daughters; multiply there, and do not decrease. 7But seek the welfare of the city where I have sent you into exile, and pray to the Lord on its behalf, for in its welfare you will find your welfare.
---
---
---
WE RESPOND TO GOD'S WORD
---
---
Holy God,  
We are thankful that you are with us no matter where we find ourselves. We are grateful, that even in our unraveling, you challenge us to see a future beyond our circumstances—that our frayed edges may turn into the tender new roots of promise and possibility yet to take hold in the soil of your grace. For this, and so much more, we give you thanks and praise!  
Lord, you call us to seek the welfare, to seek the Shalom, of the neighbors around us, for in their welfare we find our welfare. As we reflect on these words are aware of the deep connectedness we share as your children. Our diversity reflects the beauty of your creation. Yet the country in which we call home seems to be struggling to see that gift. We often value our own individual comforts and privileges over the need of our neighbor. Help us to see how our neighbor as your beloved child too. When that is difficult to do, may we see that their thriving is connected to our own well-being. Help us to look with eyes like Jesus and see those who are different than we are, looking beyond our own fear and complacency into a future we have yet to fully realize. May community find a deeper understanding and wholeness in the light of your love. We pray for our leaders. May they find the courage to listen for your words even when following the Gospel might make them unpopular.   
Spirit, you connect us even when we are physically apart. Yet our congregation and community are no less church for one another in these days. There are many we love who are struggling with physical illness. We pray for their healing. For those who are waiting on test results or diagnosis, give them peace. For our loved ones who are struggling with mental illness, may they find help and hope. We pray for those who are lonely and feel forgotten. May they know you are always with them, and may we as a church find ways to help them feel seen. For the many doctors, nurses, front-line workers and all those who are exhausted from the stress of these days, we pray for their stamina and reliance. For families that are planning and replanning and planning again as they look toward the next few months, we ask for grace. Give us all an unending sense of your hope—may we not tire of seeing justice and loving-kindness in this world.  
Time for silent prayer  
All this and more we pray as we say the words Christ taught us:  
Our Father, who art in heaven, hallowed be Thy name.
Thy kingdom come. Thy will be done on earth, as it is in heaven.
Give us this day our daily bread. And forgive us our debts as we forgive our debtors.
And lead us not into temptation, but deliver us from evil.
For Thine is the kingdom, and the power, and the glory, forever. Amen.
---
VBS - Matthew 25: Church Inside Out
---
Opportunity for Offering:
Thank you for your generosity!
May God bless these gifts to be blessings.
---
WE ARE SENT INTO GOD'S WORLD
---
---
The Go Forth to Be the Church Challenge
---
Sometimes, we find ourselves in places we find uncomfortable and make us feel far from home. Yet, God calls us to settle into these days and "seek the welfare of the city, for in its welfare you will find your own." Pick one thing you can do this week to help you be less resistant to this uneasy time and seek the health and wellbeing of your neighbor
---

---
---
---
This week's art:
NEW RO

O

TS (ENCOURAGING THE ISRAELITES IN EXILE TO PLANT GARDENS & BUILD HOUSES) by Lauren Wright Pittman inspired by Jeremiah 29:1-7 | graphic image