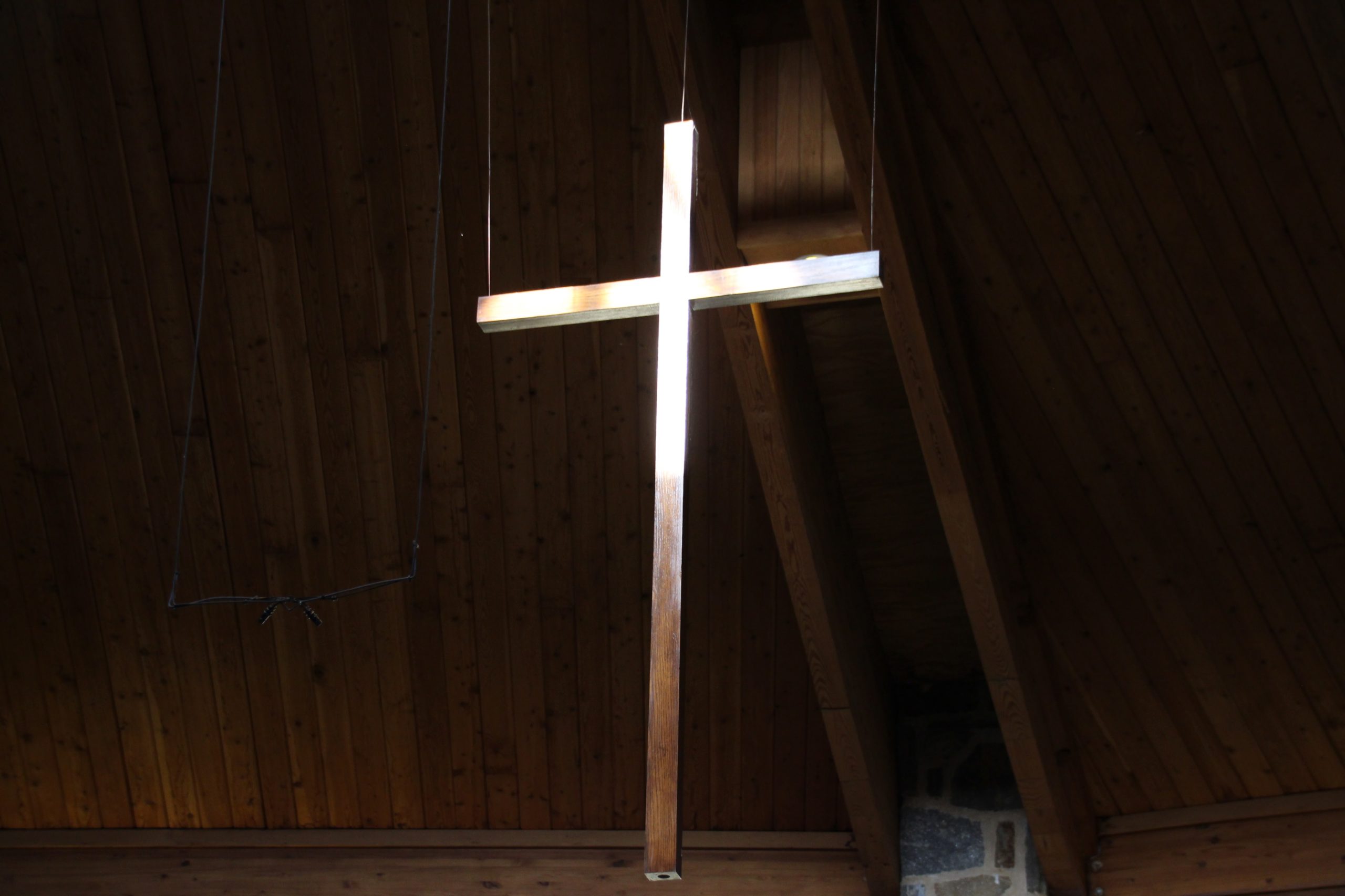 ---
Worship for Sunday July 12th, 2020
---
Celebrating the Lord's Day from our homes
---
---
---
Worship is one of the most important things we do as God's people. Even though we cannot meet in person, we can still worship! In fact, in the early days of the church most Christian worship services occurred in house churches and small groups. We invite you to practice this simple service of worship in your home as we ground ourselves in our identity as followers of Jesus Christ in these unprecedented times. We will still be Determined to Love, Invited to Wonder, and Inspired to Serve, sharing the light of Christ for an anxious world.
This liturgy is something you can do with your whole household or just by yourself. If you're doing it as a family, we encourage dividing up the parts so there are different leaders. Bold parts are for all to read together. If you are by yourself, walk through the service and as you read it all, remember CPC as a body of Christ is together in Spirit and you are not alone. Words in italic are instructions for you as you move through worship.
Optional things to gather before beginning the service:
candle & match/lighter
Bible
device with internet access & sound capabilities
WE GATHER AS GOD'S PEOPLE
---
As we gather for worship, you are invited to light a candle to represent Christ in our midst.
---
Welcome & Announcements
---
---
---
---
Call to Worship              Written by Sarah Are
God of mystery, 
You called Ananias by name, and he responded, 
"Here I am." 
You called Paul to the work of your Church,  
and he responded by giving his life to your Word. 
Similarly, you call us into community and faith, 
so we respond with love and time, energy and hope. 
We respond with worship. 
Let us worship the God of transformation and grace. 
Amen.
---
---
Call to Confession:
To worship is to seek and
to
see all that God is. And doing so holds up a mirror, so that we see ourselves in the light of God's righteousness. Seeing the truth about ourselves, we can only pray, "Lord, have mercy upon us." And the good news is that God is ready and waiting to do just that.
In gratitude and hope, let us pray:
---
Prayer of Confession:
God of new life, 
What would we give to have you appear with a flash of light and a clear voice like 
you did for Saul? 
Maybe then, our doubts would disappear. 
Maybe then, we would live as you called us to live. 
However, when our lives depend on faith, we forget your surprising grace. 
Instead, we draw lines around enemies and friends, who's in and who's out. 
We see the "other," faster than we see our "neighbor," and refuse second chances. 
Pull the scales from our eyes. 
Help us see as you see. Help us live as you live, and forgive us when we fail to. 
Moment for silent prayer 
Humbly we pray, 
Amen.  
---
Assurance of Forgiveness:
"The Lord does not see as mortals see; they look on the outward appearance, but the Lord looks on the heart." (I Samuel 16:7) 
We have opened and humbled our hearts to God in prayer,  
offering our repentance and asking for God's mercy. 
God sees us with eyes of love, and frees us from the sin that clouds our vision. 
Let us see ourselves anew as forgiven people! Thanks be to God!  
---
To share the peace of Christ this week, reach out to someone you miss seeing. Let them know that you miss them, and that you are grateful for the peace of Christ that binds you.
---
WE LISTEN FOR GOD'S WORD
---
Time with the Children
---
God of unending surprises,
This life is a tapestry of moments woven together, and we long to be weavers of love.
Today we gather and pray that you would unravel our bias.
Unravel our assumptions. Unravel whatever it is that keeps us from you.
And as you do, clear space in our hearts for your Word. We are listening. We are praying.
Amen.
---
---
---
1 I lift up my eyes to the hills— 
    from where will my help come? 
2 My help comes from the Lord, 
    who made heaven and earth. 
3 He will not let your foot be moved; 
    he who keeps you will not slumber. 
4 He who keeps Israel 
    will neither slumber nor sleep. 
5 The Lord is your keeper; 
    the Lord is your shade at your right hand. 
6 The sun shall not strike you by day, 
    nor the moon by night. 
7 The Lord will keep you from all evil; 
    he will keep your life. 
8 The Lord will keep 
    your going out and your coming in 
    from this time on and forevermore. 
---
---
Meanwhile Saul, still breathing threats and murder against the disciples of the Lord, went to the high priest  2 and asked him for letters to the synagogues at Damascus, so that if he found any who belonged to the Way, men or women, he might bring them bound to Jerusalem.  3 Now as he was going along and approaching Damascus, suddenly a light from heaven flashed around him.  4 He fell to the ground and heard a voice saying to him, "Saul, Saul, why do you persecute me?"  5 He asked, "Who are you, Lord?" The reply came, "I am Jesus, whom you are persecuting.  6 But get up and enter the city, and you will be told what you are to do."  7 The men who were traveling with him stood speechless because they heard the voice but saw no one.  8 Saul got up from the ground, and though his eyes were open, he could see nothing; so they led him by the hand and brought him into Damascus.  9 For three days he was without sight, and neither ate nor drank. 
---
10 Now there was a disciple in Damascus named Ananias. The Lord said to him in a vision, "Ananias." He answered, "Here I am, Lord."  11 The Lord said to him, "Get up and go to the street called Straight, and at the house of Judas look for a man of Tarsus named Saul. At this moment he is praying, 12 and he has seen in a vision[a] a man named Ananias come in and lay his hands on him so that he might regain his sight." 13 But Ananias answered, "Lord, I have heard from many about this man, how much evil he has done to your saints in Jerusalem; 14 and here he has authority from the chief priests to bind all who invoke your name."15 But the Lord said to him, "Go, for he is an instrument whom I have chosen to bring my name before Gentiles and kings and before the people of Israel; 16 I myself will show him how much he must suffer for the sake of my name."  17 So Ananias went and entered the house. He laid his hands on Saul[b]  and said, "Brother Saul, the Lord Jesus, who appeared to you on your way here, has sent me so that you may regain your sight and be filled with the Holy Spirit."  18 And immediately something like scales fell from his eyes, and his sight was restored. Then he got up and was baptized,  19 and after taking some food, he regained his strength.
For several days he was with the disciples in Damascus,  20 and immediately he began to proclaim Jesus in the synagogues, saying, "He is the Son of God."
---
---
God Trying to Get Your Attention
---
Well you might be saved 
You might be reborn 
You might own a car 
With a big loud horn 
Maybe it's just news 
On your television 
Or it might be God trying to get your attention 
Are you an engineer 
Working on a farm 
Or a casanova 
With a whole lot of charm 
It might be a mouse  
Living in your kitchen 
Or it might be God trying to get your attention 
Well it might sound bad 
Or it might sound good 
It might be made of steele 
Or it might be made of wood 
Maybe it's just news  
On your television 
Or it might be God trying to get your attention 
Well it might be in the church house 
Or it might be on the street 
Somehow or another 
Every soul has got to meet 
Well it might be in the city 
Or it might be in the town 
One way or another  
You're gonna find the higher ground 
Well you might be deaf 
Or you might be blind 
Should put the message  
Right in your mind 
Might look like a plan 
Or a coalition 
Or it might be God trying to get your attention 
Ohhh 
Well you might be deaf 
Or you might be dumb 
You'll get the answer 
When the answer comes 
It might be news  
On your television 
Or it might be God trying to get your
attention 
It might be God trying to get your attention 
Oh yeah 
Listen to the birds 
Listen to the trees 
Listen to the river 
Listen to the sea 
Listen to the mountain 
Listen to the land 
Listen to the woman 
Listen to the man 
Listen to the rain 
Listen to the wind 
Listen to your mind 
Then listen all over again 
WE RESPOND TO GOD'S WORD
---
---
Holy God, you are getting our attention: 
   through the words of your Word, the stirring of your Spirit, 
     the needs in our neighbors, the hurt in the headlines,  
     the way of this world you so loved. 
And so we seek you now in prayer. 
We seek your presence – and its assurance and comfort. 
We seek your purpose – and our calling to follow the way of Jesus. 
We seek your power – and your Spirit's counsel and courage to use the gifts you've given us. 
Open the eyes of our hearts, O God -to see you and all you would reveal to us. 
We know you can do mighty things, miraculous things -that you are the God of changed hearts. 
Prepare in us the willingness to do the unexpected, to even be your unexpected ones. 
We know that you are a God of love,  
     love that breaks down the barriers, the walls, the labels we use to divide us.       
Fill us with that love, that we would see with new eyes and be agents of your healing in the world. 
We pray for all the people, all the places, where healing is needed. 
We pray for those who are suffering from illness, and from the treatments meant to cure it. 
We pray for those afflicted by, and anxious over, the viral threat that continues to pervade the world. We pray for all who are grieving the loss of loved ones, the lack of good-byes, the loss of all that was. 
We pray for those who have no choice about exposing themselves and their loved ones, given the work they must do. And we pray for those who long for, and need, work to do. 
We pray for leaders at every level, overwhelmed by mixed messages, by conflicting needs, 
     that you would guide them with your wisdom and give them the courage to do what is called for. 
We pray for your church, and for our Central church family, all of us swimming in such strange waters in these days.  Give our congregation's leaders the faith and wisdom needed to guide us, to unite us, to engage us in ministry still in these days. Give us patience, and the willingness to wait upon your will, and to seek and listen for your calling for the church today. 
Keep us at attention, O God – strengthen us as we grow weary. Give us a second wind of your Spirit, that we would continue to serve you, and your people with joy. Fill us with your "holy give", that we would be able to bend as you seek to shape us in new ways for these new days. 
And hear us now, as we offer the prayers of our hearts, for ourselves, for others, for your world…. 
All this we pray, grateful for the One you sent into this world to show us your way, and we pray the prayer he taught us…. 
Our Father, who art in heaven, hallowed be Thy name.
Thy kingdom come. Thy will be done on earth, as it is in heaven.
Give us this day our daily bread. And forgive us our debts as we forgive our debtors.
And lead us not into temptation, but deliver us from evil.
For Thine is the kingdom, and the power, and the glory, forever. Amen.
---
Opportunity for Offering:
Thank you for your generosity!
May God bless these gifts to be blessings.
---
WE ARE SENT INTO GOD'S WORLD
---
Open the Eyes of My Heart
---
The Go Forth to Be the Church Challenge
---
As we live out our calling to be the church wherever we are, let us open our eyes and our hearts wide this week. What, or whom, do you need to see differently? How might God be trying to get your attention? How will you respond?
---

---
---
---
This week's art:
Unraveled series: Liturgy for Unraveled series used by permission. "Prayer by Sarah Are | A Sanctified Art LLC | sanctifiedart.org