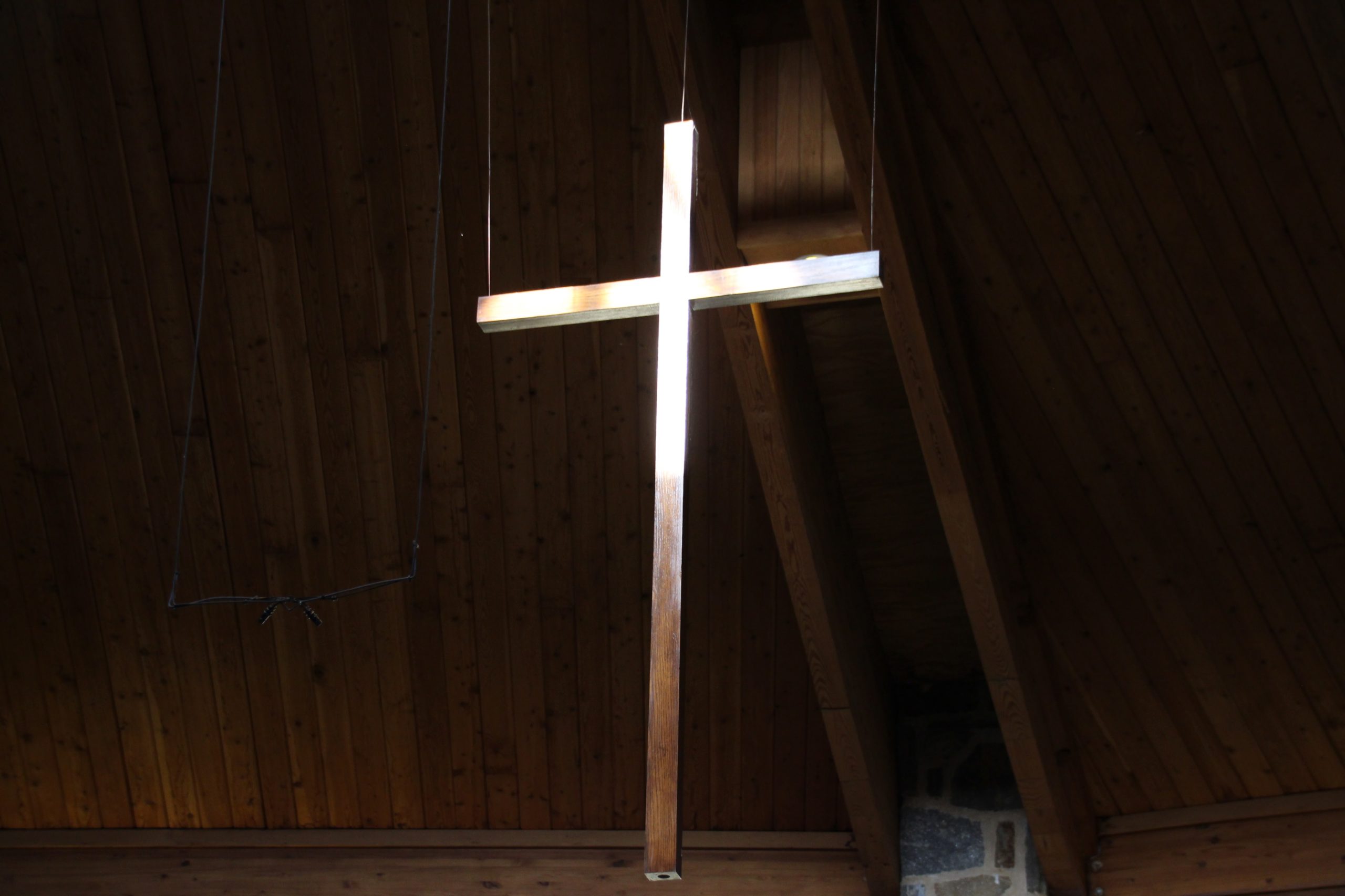 ---
Worship for Sunday August 30th, 2020
---
Celebrating the Lord's Day from our homes
---
---
---
Worship is one of the most important things we do as God's people. Even though we cannot meet in person, we can still worship! In fact, in the early days of the church most Christian worship services occurred in house churches and small groups. We invite you to practice this simple service of worship in your home as we ground ourselves in our identity as followers of Jesus Christ in these unprecedented times. We will still be Determined to Love, Invited to Wonder, and Inspired to Serve, sharing the light of Christ for an anxious world.
This liturgy is something you can do with your whole household or just by yourself. If you're doing it as a family, we encourage dividing up the parts so there are different leaders. Bold parts are for all to read together. If you are by yourself, walk through the service and as you read it all, remember CPC as a body of Christ is together in Spirit and you are not alone. Words in italic are instructions for you as you move through worship.
Optional things to gather before beginning the service:
candle & match/lighter
Bible
device with internet access & sound capabilities
WE GATHER AS GOD'S PEOPLE
---
As we gather for worship, you are invited to light a candle to represent Christ in our midst.
---
Welcome & Announcements
---
---
In your wisdom, O God, you call us to worship you.
We come, alive to the word of God.  
You call us to be fully alive with your life abundant, 
ready to listen and respond with heart, soul, strength, and mind.  
We listen, alive to the word of God.  
You call us to be always watchful for your wisdom,
sometimes startling and unexpected,  
sometimes still and quiet,  
but always dwelling among us.  
We watch and wait for the Word of God.
---
Guide Me O Thou Great Jehovah
---
Call to Confession:
We know that nothing is able to separate us from the love of God in Jesus Christ. Trusting in that love, let us confess our sins:
---
Merciful God,  in your gracious presence we confess our sin and the sin our this world. Although Christ is among us as our peace, we are a people divided against ourselves as we cling to the values of a broken world. The profit and pleasure we pursue lay waste the land and take advantage of the vulnerable. The fears and jealousies we harbor set neighbor against neighbor and nation against nation. We abuse your good gifts of imagination and freedom, intellect and reason, and turn them into bonds of oppression. Lord, have mercy upon us; heal and forgive us. Set us free to serve you as agents of your reconciling love in Jesus Christ. Amen.  
Moment for silent prayer 
Amen. 
---
Assurance of Forgiveness:
In the life, death, and resurrection of Jesus,  
we are assured that there is no sin so terrible that God cannot forgive,  
no hurt so terrible that God cannot heal. 
God accepts, God forgives, and God sets free.  
Receive the forgiving Love of God.  
Thanks be to God.
---
---
To share the peace of Christ this week, say a prayer each time you put on your mask for the people you will encounter while you wear it.
---
WE LISTEN FOR GOD'S WORD
---
Time with the Children
---
Eternal God,  
in the reading of Scripture, may your Word be heard; 
in the meditations of our heats, may your Word be known; 
in the faithfulness of our lives, may your Word be shown. Amen.  
---
---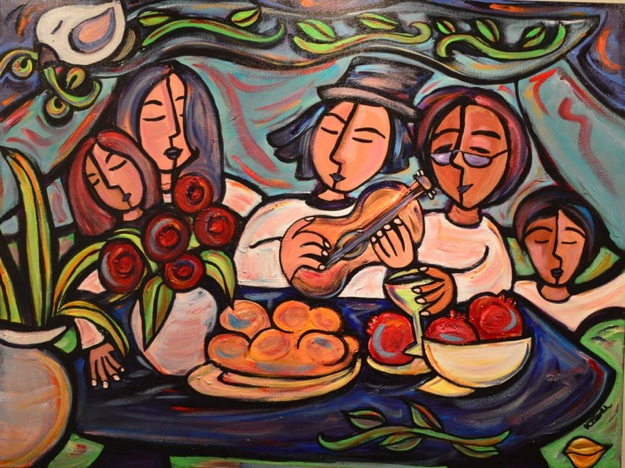 ---
81all the people gathered together into the square before the Water Gate. They told the scribe Ezra to bring the book of the law of Moses, which the  Lord  had given to Israel.  2Accordingly, the priest Ezra brought the law before the assembly, both men and women and all who could hear with understanding. This was on the first day of the seventh month.  3He read from it facing the square before the Water Gate from early morning until midday, in the presence of the men and the women and those who could understand; and the ears of all the people were attentive to the book of the law.  4The scribe Ezra stood on a wooden platform that had been made for the purpose; and beside him stood Mattithiah, Shema, Anaiah, Uriah, Hilkiah, and Maaseiah on his right hand; and Pedaiah, Mishael, Malchijah, Hashum, Hash-baddanah, Zechariah, and Meshullam on his left hand.  5And Ezra opened the book in the sight of all the people, for he was standing above all the people; and when he opened it, all the people stood up.  6Then Ezra blessed the Lord, the great God, and all the people answered, 'Amen, Amen', lifting up their hands. Then they bowed their heads and worshipped the  Lord  with their faces to the ground.  7Also Jeshua, Bani, Sherebiah, Jamin, Akkub, Shabbethai, Hodiah, Maaseiah, Kelita, Azariah, Jozabad, Hanan, Pelaiah, the Levites,  helped the people to understand the law, while the people remained in their places.  8So they read from the book, from the law of God, with interpretation. They gave the sense, so that the people understood the reading. 
9 And Nehemiah, who was the governor, and Ezra the priest and scribe, and the Levites who taught the people said to all the people, 'This day is holy to the  Lord  your God; do not mourn or weep.' For all the people wept when they heard the words of the law.  10Then he said to them, 'Go your way, eat the fat and drink sweet wine and send portions of them to those for whom nothing is prepared, for this day is holy to our  Lord; and do not be grieved, for the joy of the  Lord  is your strength.'  11So the Levites stilled all the people, saying, 'Be quiet, for this day is holy; do not be grieved.'  12And all the people went their way to eat and drink and to send portions and to make great rejoicing, because they had understood the words that were declared to them.
---
---
My Faith Looks Up To Thee
---
WE RESPOND TO GOD'S WORD
---
---
Gracious God,  
We give you thanks for the stories of your faithfulness and reminders everywhere we look that you are a God of grace and love, even in the midst of our very challenging times. We praise you for rainbows after storms, for songs of peace, and for the helpers who show up and risk themselves for others. May we remember your goodness and how it compels us to seek that hope in all times and circumstances.  
This week, O God, our prayers echo much the same theme of the last several weeks but with new urgency:  
We pray for all whose lives have been upended by the weather disasters of the week – not one but two hurricanes, floods, and damaging winds. We also pray for those who have been displaced by the severe wildfires out west. May those who find themselves without a home to return to be comforted by a community to support them and surround them with love and care as they find new futures. Let us work toward tending to our creation, paying attention to how our disregard for nature's balance and its power, only hurts ourselves.  
We pray for the black community in our country who is reeling once again from this week's news and realities. May we have the courage to stand up for what is right and not grow weary seeking your justice, O God, for your children. Help us to reach out to our neighbors who might need extra support this week as they are weary and worn from this journey.  
We pray for children and young people and their teachers—especially for our own Downingtown community as we return to virtual school this week. May those who learn and teach be granted your gifts of extra patience and grace for one another as they figure this all out. May learning happen in new ways, not just academically but also in resilience, determination, and imagination. May the adapting of this year prepare them for whatever they may face in the future. We pray too for teachers, school administrators and those behind the scenes who are the first recipients of anxious or angry messages and phone calls around this situation where no option seemed to be a good choice. Give them courage, O God, and help our community to see that they are all doing their best to keep our district thriving and safe at the same time.  
We pray for all those close to our hearts, today O God. Especially we lift up those who are struggling—in body, mind or spirit. We pray for healing in ways that only you can truly give. We also remember those who are lonely especially in these days. May your Spirit be a comfort, and may friends emerge to fill that space. We pray too for those experiencing transitions—whether it be employment or housing related, relationships or future plans, O God give peace.  
Lest we dwell only in the challenges, Holy One, we take this moment to lift up the joys of this week—the places healing did happen, the new life in our midst, reconciliation, unexpected opportunities, friendships, and more. Let us remember that the joy of the Lord is our strength.  
All this and more we lift in this moment of silence…  
Confident you hear us, we say the prayer Christ taught us:
Our Father, who art in heaven, hallowed be Thy name.
Thy kingdom come. Thy will be done on earth, as it is in heaven.
Give us this day our daily bread. And forgive us our debts as we forgive our debtors.
And lead us not into temptation, but deliver us from evil.
For Thine is the kingdom, and the power, and the glory, forever. Amen.
---
---
---
---
Opportunity for Offering:
Thank you for your generosity!
May God bless these gifts to be blessings.
WE ARE SENT INTO GOD'S WORLD
---
The Joy of the Lord is my Strength
---
---
The Go Forth to Be the Church Challenge
---
Daily ways we practice our faith keep us grounded in challenging times. They remind us that God is still with us
, even in the 
every day
 moments of our 
lives. What is one intentional
 faithful
 practice you can incorporate into your 
every day living as we enter this new season. Imagine how that 
moment can orient you to 
be more aware of Christ in our midst and 
our call to serve him. 
---

---
---
---