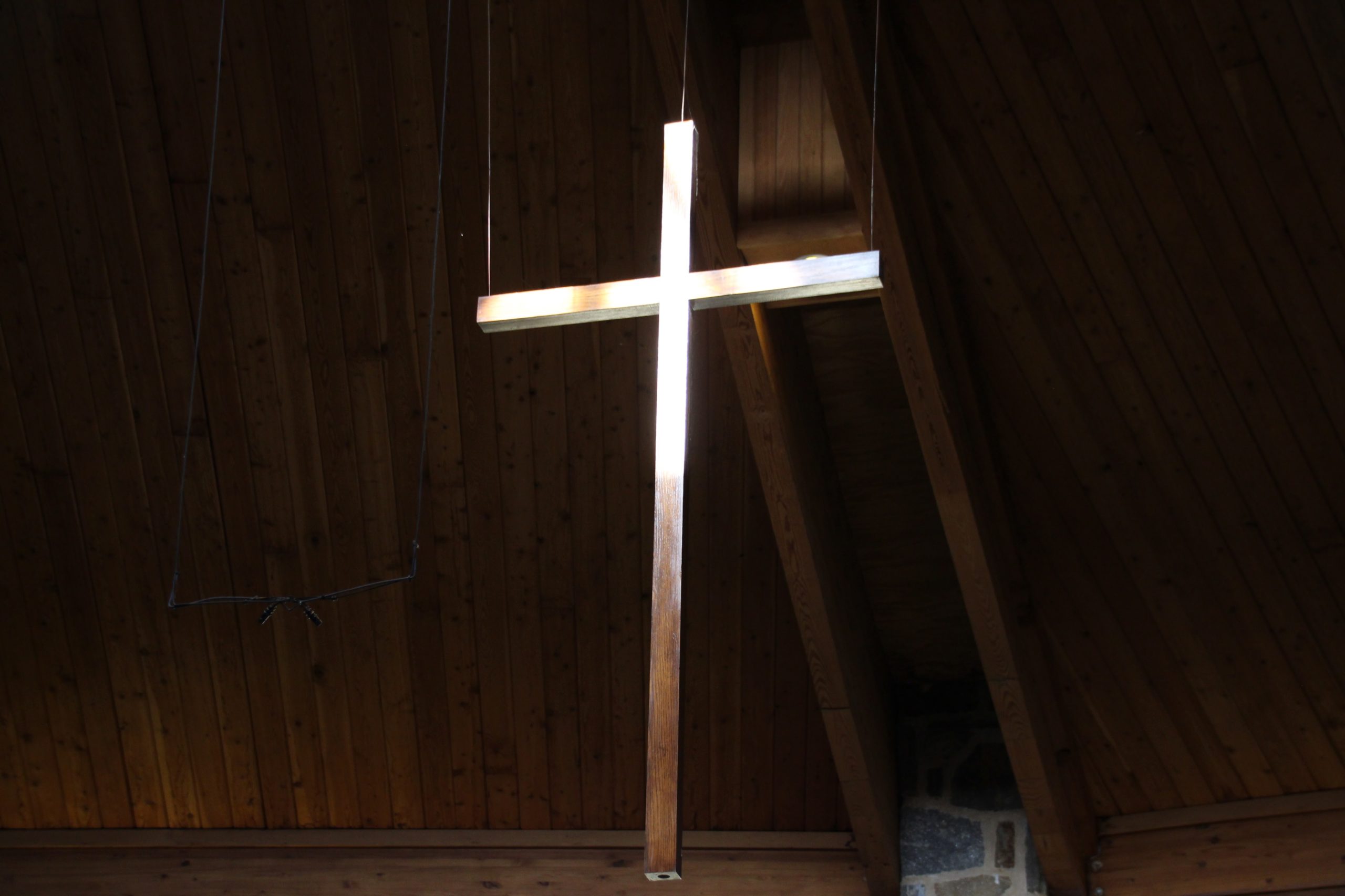 ---
Worship for Sunday September 6th, 2020
---
Celebrating the Lord's Day from our homes
---
---
---
Worship is one of the most important things we do as God's people. Even though we cannot meet in person, we can still worship! In fact, in the early days of the church most Christian worship services occurred in house churches and small groups. We invite you to practice this simple service of worship in your home as we ground ourselves in our identity as followers of Jesus Christ in these unprecedented times. We will still be Determined to Love, Invited to Wonder, and Inspired to Serve, sharing the light of Christ for an anxious world.
This liturgy is something you can do with your whole household or just by yourself. If you're doing it as a family, we encourage dividing up the parts so there are different leaders. Bold parts are for all to read together. If you are by yourself, walk through the service and as you read it all, remember CPC as a body of Christ is together in Spirit and you are not alone. Words in italic are instructions for you as you move through worship.
Optional things to gather before beginning the service:
candle & match/lighter
Bible
device with internet access & sound capabilities
WE GATHER AS GOD'S PEOPLE
---
As we gather for worship, you are invited to light a candle to represent Christ in our midst.
---
Welcome & Announcements
---
---
Come, let us worship God, whose love for us is deeper than any ocean.
Come, let us worship God, whose love for us is as constant and sure as waves upon a beach. 
Let us worship God by seeking God's Word and will. 
Let us worship God by offering our hearts and gifts. 
Let us worship God in our prayers and our song. 
And let us live out our worship in acts of God-like love and justice and peace. 
Grateful to know who we are and whose we are, let us worship God.
---
---
Call to Confession:
When we forget whose we are, we forget who we are and our lives no longer reflect the image of our God. So let us remember, and call upon the one who offers us the embrace of forgiveness. 
---
God of mercy, hear our prayer, for we seek your grace and forgiveness. You know how we have wandered from your way, how we have wasted your gifts, how we have forgotten your love. We confess that we can grow weary in waiting upon you, and in keeping the faith. We are quick to ignore those things that make us uncomfortable, or those people whose needs ask something of us. We are tempted to harbor hurts, and use our words, or our silence, as weapons. In your mercy, O God, draw us near. May your mercy make us more merciful to others. Restore to us the joy of our salvation, and a spirit willing to follow the words and the way of Jesus. Hear our prayer, O God... 
Moment for silent prayer 
Gratefully we pray, 
Amen. 
---
Assurance of Forgiveness:
"Do not fear, for I have redeemed you; I have called you by name, you are mine. When you pass through the waters, I will be with you; and through the rivers, they shall not overwhelm you." 
(Isaiah 43:1-2) 
The God who knows us and calls us by name, redeems us from all that seeks to overwhelm and undo us, including the sin of our own making. Hear and believe this good news. In Jesus Christ, we are forgiven. 
Thanks be to God! 
---
---
To share the peace of Christ this week
,

 
take a photo, or draw a picture of something that shows peace, reconciliation or mercy. Pass it on to someone else!
---
WE LISTEN FOR GOD'S WORD
---
Time with the Children
---
Eternal God,  
in the reading of Scripture, may your Word be heard; 
in the meditations of our heats, may your Word be known; 
in the faithfulness of our lives, may your Word be shown. Amen.  
---
Read By Alexandra Barainyak
---
6 "With what shall I come before the  Lord, 
    and bow myself before God on high? 
Shall I come before him with burnt offerings, 
    with calves a year old? 
7 Will the  Lord  be pleased with thousands of rams, 
    with ten thousands of rivers of oil? 
Shall I give my firstborn for my transgression, 
    the fruit of my body for the sin of my soul?" 
8 He has told you, O mortal, what is good; 
    and what does the  Lord  require of you 
but to do justice, and to love kindness, 
    and to walk humbly with your God?
---
What Does the Lord Require of You?
---
Romans 12:9-21
9 Let love be genuine; hate what is evil, hold fast to what is good;  10 love one another with mutual affection; outdo one another in showing honor.  11 Do not lag in zeal, be ardent in spirit, serve the Lord.[e]  12 Rejoice in hope, be patient in suffering, persevere in prayer.  13 Contribute to the needs of the saints; extend hospitality to strangers. 
14 Bless those who persecute you; bless and do not curse them.  15 Rejoice with those who rejoice, weep with those who weep.  16 Live in harmony with one another; do not be haughty, but associate with the lowly;[f]  do not claim to be wiser than you are.  17 Do not repay anyone evil for evil, but take thought for what is noble in the sight of all.  18 If it is possible, so far as it depends on you, live peaceably with all.  19 Beloved, never avenge yourselves, but leave room for the wrath of God;[g]  for it is written, "Vengeance is mine, I will repay, says the Lord."  20 No, "if your enemies are hungry, feed them; if they are thirsty, give them something to drink; for by doing this you will heap burning coals on their heads."  21 Do not be overcome by evil, but overcome evil with good.
---
---
---
In times like these 
we need to be strong 
we need to carry on 
we need to get along hold on 
and right what's wrong  
In times like these 
we need to find a way 
to make a better day 
keep my feet on the ground turning 'round 
come what may 
Everybody 
Everybody needs someone they can lean on 
everybody needs to lean on someone 
(everybody) everybody 
(everybody) everybody needs someone they can lean on 
everybody needs to lean on someone now  
In times like these 
there's no one not to care, no 
there's no one anywhere 
who doesn't feel it in their hearts 
gotta make a new start ya'll 
 In times like these 
let the world understand 
together hand in hand 
every woman child and man 
united we stand  
Everybody (everybody) 
Everybody (everybody) needs someone they can lean on 
Everybody needs to lean on someone 
Everybody (everybody) 
Everybody (everybody) needs someone they can lean on 

Everybody needs to lean on someone Everybody needs something 
everybody needs someone 
everybody has a friend of friend who knew a friend of a friend  
who's got a friend of a friend 
---
WE RESPOND TO GOD'S WORD
---
---
Triune God,  
Your mercies are new every morning! We see your love for us all around—in early autumn apples, rainbows after storms, in the acts of people who reflect your grace. When we are overwhelmed by all that spins around us, glimpses of your grace surprise us with joy. Thank you for always being with us, no matter what we are going through.  
God, who equips and sustains us, our community has made it through its first week of a new school year. We are thankful for teachers who are adaptive and caring, for technology that keeps us connected even when we are a part. We celebrate our children who are trying to make the best of this semester, and for parents who are doing their best to juggle it all. For the times our devices fail and internet doesn't connect the when we need it to, for those moments when we feel we just can't do one additional thing, help us to remember that sometimes our growth comes not from knowledge but from the resilience we build up in challenging circumstances.  
Lord, there is much on our hearts this week we want to lift in prayer. We pray for young people across this country who have headed to college only to find their first weeks dramatically altered by this pandemic. Help keep them healthy and happy. May these initial setbacks not be the pattern they experience going forward. We continue to pray for all people who are sick from COVID-19, and for the frontline and healthcare workers who keep us all going in these days. Help them to be agents of healing and wholeness—may a vaccine or a cure that is accessible to all people be found.  
We continue to pray for our country, its fabric that seems to be unraveling before our eyes. We pray for an end to divisive partisanship, and pray for the ceasing of violence and blatant disregard for the worth and dignity of every human life. Jesus, give us the courage to live in these difficult days with the love Paul urges us to model. As Christ's followers may we not give into our fear as a reason to become complacent in the long journey to bring about the vision of your heavenly kingdom here on here earth 
Holy Spirit, unite us. When we feel alone or isolated in these days, help us to feel the support of the church family around. May the big needs of the world not blind us to the very real needs of our neighbors, friends, and loved ones—those who are sick, those who are suffering, those who are unemployed, those who are living with housing or food insecurity, those who are depressed and addicted, those who simply need to know they are not forgotten. We name those we love to you now…  
All this and more we trust to you, as we say together the prayer Christ taught us: 
Our Father, who art in heaven, hallowed be Thy name.
Thy kingdom come. Thy will be done on earth, as it is in heaven.
Give us this day our daily bread. And forgive us our debts as we forgive our debtors.
And lead us not into temptation, but deliver us from evil.
For Thine is the kingdom, and the power, and the glory, forever. Amen.
---
Opportunity for Offering:
Thank you for your generosity!
May God bless these gifts to be blessings.
WE ARE SENT INTO GOD'S WORLD
---
---
---
The Go Forth to Be the Church Challenge
---
As we live out our calling to be the church
 this week
, 
choose one part of Paul's job description for us as Christians to focus on this week. How will you be intentional about living your faith in that particular way?
---

---
---
---