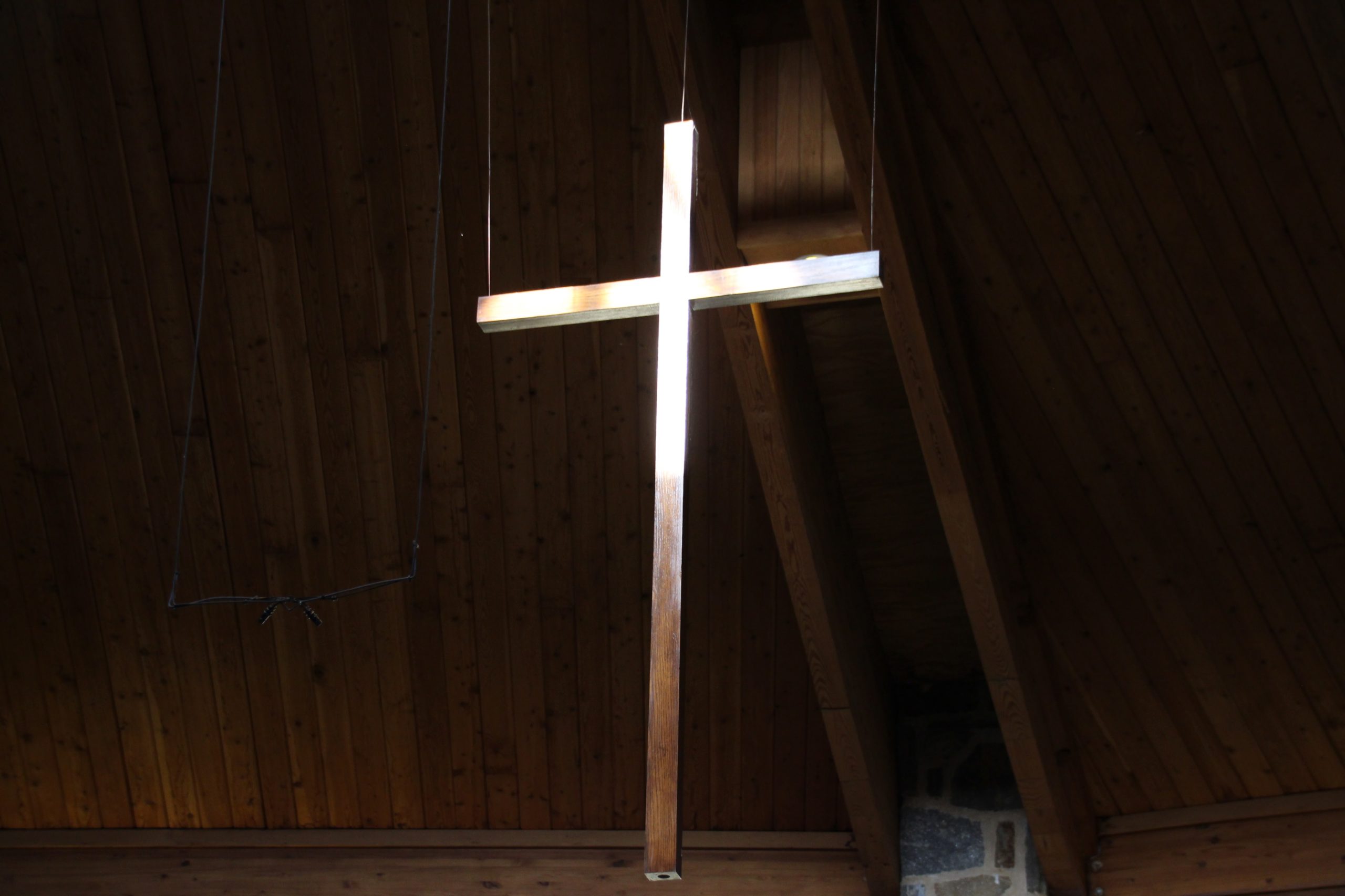 ---
Worship for Sunday September 13th, 2020
---
Celebrating the Lord's Day from our homes
---
---
---
As a PC(USA) congregation, we believe the worship of the triune God is the center of our common life and our primary way of witness to the faith, hope, and love of Jesus Christ. Worship binds us together as a congregation and equips us to know, love, and serve God in every aspect of our lives. Thankfully, we also believe worship has never been confined to a particular space or building. In these days when staying away from large physical gatherings is an important way we love our neighbor, we are grateful for the ways we are still gathered across boundaries as we worship together on Sunday mornings. May this service glorify God, unite our congregation, and center your soul this day.
Join us—light a candle, turn up the volume on your computer or device, and remember who and whose your are! Let us worship God, together. 
WE GATHER AS GOD'S PEOPLE
---
As we gather for worship, you are invited to light a candle to represent Christ in our midst.
---
Welcome & Announcements
---
---
Glorious Things of Thee are Spoke
Call to Worship: (From Acts 1)                              by Christine Sine 
Because Jesus ascended and sits at the right hand of God, 
a new world has broken into ours— 
a world in which justice does come for the poor, 
freedom comes for the prisoners, 
and healing for the sick. 

Because Jesus ascended and sits at the right hand of God, 
a new community has been formed— 
a community that loves and cares for all members,
a family that welcomes all who are abandoned and rejected,
a place where all find a place of belonging.  
Because Jesus ascended and sits at the right hand of God, 
a new creation has begun— 
all that was distorted is being restored, 
all that is corrupted is being renewed, 
all that was broken is being made whole.  
Because Jesus ascended and sits at the right hand of God, 
God's new world has begun.
---
Come, O Spirit, Dwell Among Us
---
Call to Confession:
As those called to a journey of faith, we know we have strayed. 
As those called to a journey of faith, we know we have dug in our heels, and chosen to be stuck in place. 
God calls us forward, by forgiving every sin that holds us back. 
Let us seek God's mercy, that gift that helps us move on.   
---
Holy God,  
Your Spirit breathed life and power into believers once upon a time, and still today. 
You inspire a variety of gifts,  
but we are too quick to deny them in ourselves, or to see them in others.  
You call us to go and share the good news,  
but we resist unfamiliar territory, and unfamiliar faces. 
We hold on to what has worked for us, 
when you seek to work a new thing through us. 
We withhold from others the grace you freely offer us,  
and are quicker to offer criticism than compassion. 
You show no partiality,  
yet we are content with our privilege. 
We choose silence when we are called to speak, 
and let fear weaken our stand against all that denies the justice you call for.  
Forgive us, O God, for not seeking or sensing your Spirit's presence on every step of our journey as your church. Guide our feet, guide our faith, that we would trust your leading, even in the detours along the way. Grateful for your mercy that moves us on, hear our prayers…  
---
Assurance of Forgiveness:
"As the heavens are high above the earth, so great is God's love toward those who fear God; and as far as the east is from the west, so far does God remove our sin from us." 
(Psalm 103:11-12) 
There is nowhere we can go, there is nothing we can go through, where God's loving mercy doesn't meet us. Believe and receive that good news – in Jesus Christ, we are forgiven! Thanks be to God! 
---
---
To share the peace of Christ this week
,
reach out to someone from Central y
ou have not connected with in a while. 
---
WE LISTEN FOR GOD'S WORD
---
Time with the Children
---
Guide us, O God,  
by your Word and Spirit,  
that in your light we may see light,  
in your truth find freedom,  
and in your will discover your peace,  
through Jesus Christ, our Lord, Amen.  
---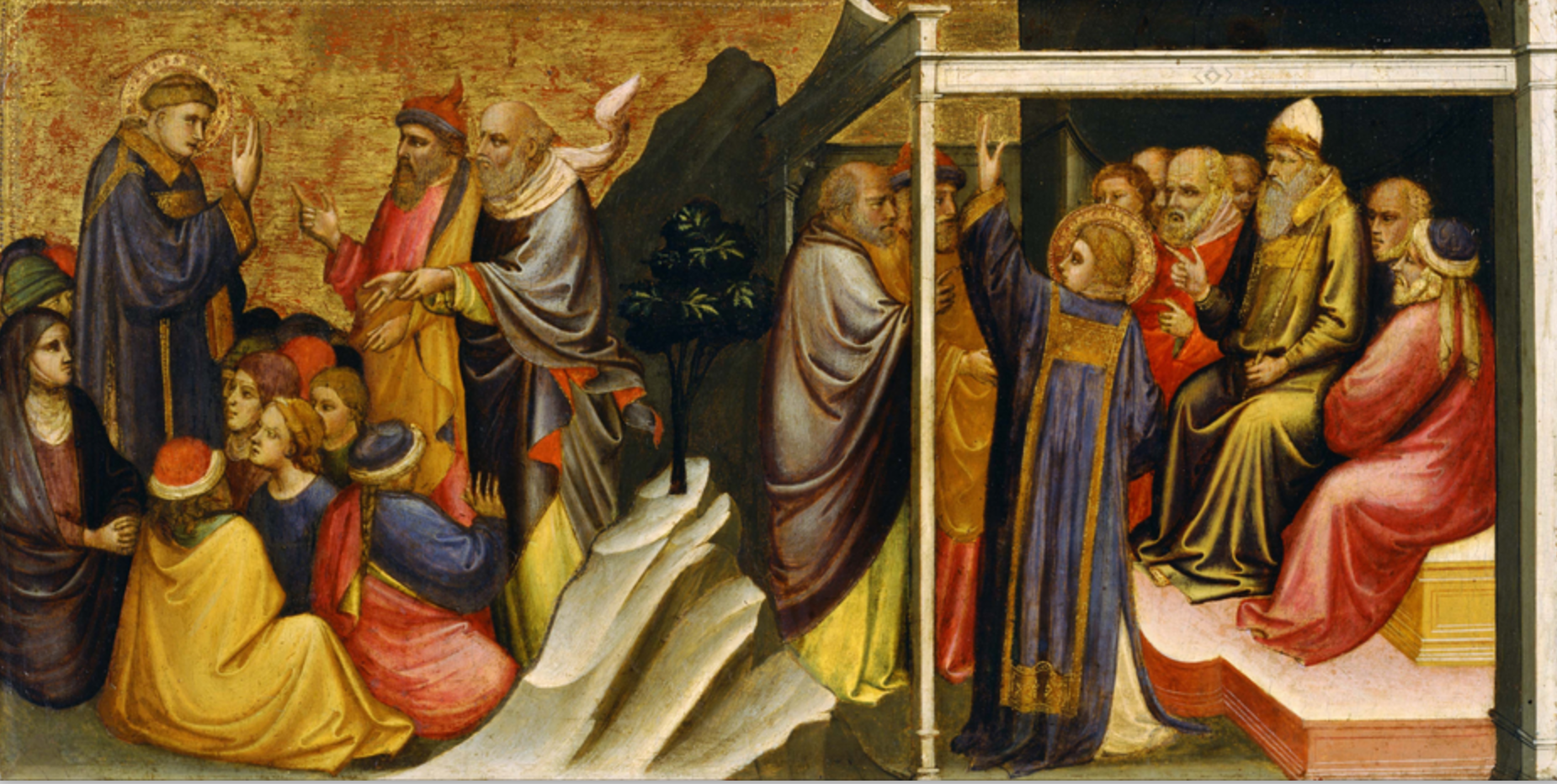 6Now during those days, when the disciples were increasing in number, the Hellenists complained against the Hebrews because their widows were being neglected in the daily distribution of food.  2And the twelve called together the whole community of the disciples and said, 'It is not right that we should neglect the word of God in order to wait at tables.  3Therefore, friends, select from among yourselves seven men of good standing, full of the Spirit and of wisdom, whom we may appoint to this task,  4while we, for our part, will devote ourselves to prayer and to serving the word.'  5What they said pleased the whole community, and they chose Stephen, a man full of faith and the Holy Spirit, together with Philip, Prochorus, Nicanor, Timon, Parmenas, and Nicolaus, a proselyte of Antioch.  6They had these men stand before the apostles, who prayed and laid their hands on them. 
7 The word of God continued to spread; the number of the disciples increased greatly in Jerusalem, and a great many of the priests became obedient to the faith. 
8 Stephen, full of grace and power, did great wonders and signs among the people.  9Then some of those who belonged to the synagogue of the Freedmen (as it was called), Cyrenians, Alexandrians, and others of those from Cilicia and Asia, stood up and argued with Stephen.  10But they could not withstand the wisdom and the Spirit with which he spoke.  11Then they secretly instigated some men to say, 'We have heard him speak blasphemous words against Moses and God.'  12They stirred up the people as well as the elders and the scribes; then they suddenly confronted him, seized him, and brought him before the council.  13They set up false witnesses who said, 'This man never stops saying things against this holy place and the law;  14for we have heard him say that this Jesus of Nazareth will destroy this place and will change the customs that Moses handed on to us.'  15And all who sat in the council looked intently at him, and they saw that his face was like the face of an angel. 
---
WE RESPOND TO GOD'S WORD
---
---
God of each new day, we give you thanks for this one. We thank you for the gift of life, and for the faith to see it as the gift it is. For your blessings to us in the past, for your assurance that gives us hope for the future, we are grateful. 
As the calendar turns, so do our expectations around what this next season brings. And yet, in these days, we find it brings more challenges. And so we pray. 
We pray for children, youth, families, teachers, administrators seeking to find ways to learn that keep all safe as school starts up. We pray for wisdom for those who make the decisions, and for patience for those who have to learn to live with them. We pray for those who struggle with balancing their work with children now at home. We pray for resources where inequities are revealed about access and equipment and services.  
We pray for so many, too many, still without work, and still not receiving unemployment to help them pay for their basic necessities. We pray that those in seats of power will act with compassion that will make a difference and meet the needs of those who cannot control the impact of this virus on their lives. 
We pray for those who continue to get sick. And we pray for those who will not see or believe the part all must play in caring and controlling the virus' spread. Soften hard hearts. Assure anxious minds. Guide us to live as those who know our human connection, one to another, seeing your image in every face. 
And we pray for all who are trying to get through these days, having faced the devastation of hurricane's power, or the ever-spreading inferno of wildfires. 
We pray for all trying to get through these days, in a climate of injustice and mistrust and division. We pray for all trying to get through these days, as they see their businesses fail, their relationships strained, their security shattered. 
And we pray for your church, and for our congregation, as we try to get through these days. We pray for churches who fear that the impact of this pandemic will close their doors. We pray for new vision about how to be Christ's body here and now. We give you thanks for those who are rising to the occasion, and pray for those who are disheartened and disconnected. Remind us, O God, of our part in the body of Christ, and of our need for others' parts too.  Open our eyes to see where help is needed, and lower our pride and fear, so we would be willing to ask for help when we need it.   
In the midst of all that is and all that isn't in these days, we are grateful for the constancy of your love, and for your abiding presence with us in and through it all. And we offer all of our prayers in the name of Jesus, and pray as he taught us: 
Our Father, who art in heaven, hallowed be Thy name.
Thy kingdom come. Thy will be done on earth, as it is in heaven.
Give us this day our daily bread. And forgive us our debts as we forgive our debtors.
And lead us not into temptation, but deliver us from evil.
For Thine is the kingdom, and the power, and the glory, forever. Amen.
---
---
Opportunity for Offering:
Thank you for your generosity!
May God bless these gifts to be blessings.
WE ARE SENT INTO GOD'S WORLD
---
---
The Go Forth to Be the Church Challenge
---
Find one thing you can do to share Christ's love with someone who is struggling. Watch how Christ will use that counter-cultural act of compassion begins to change not just that person who needed a hand, but you as well.
---

---
---
---