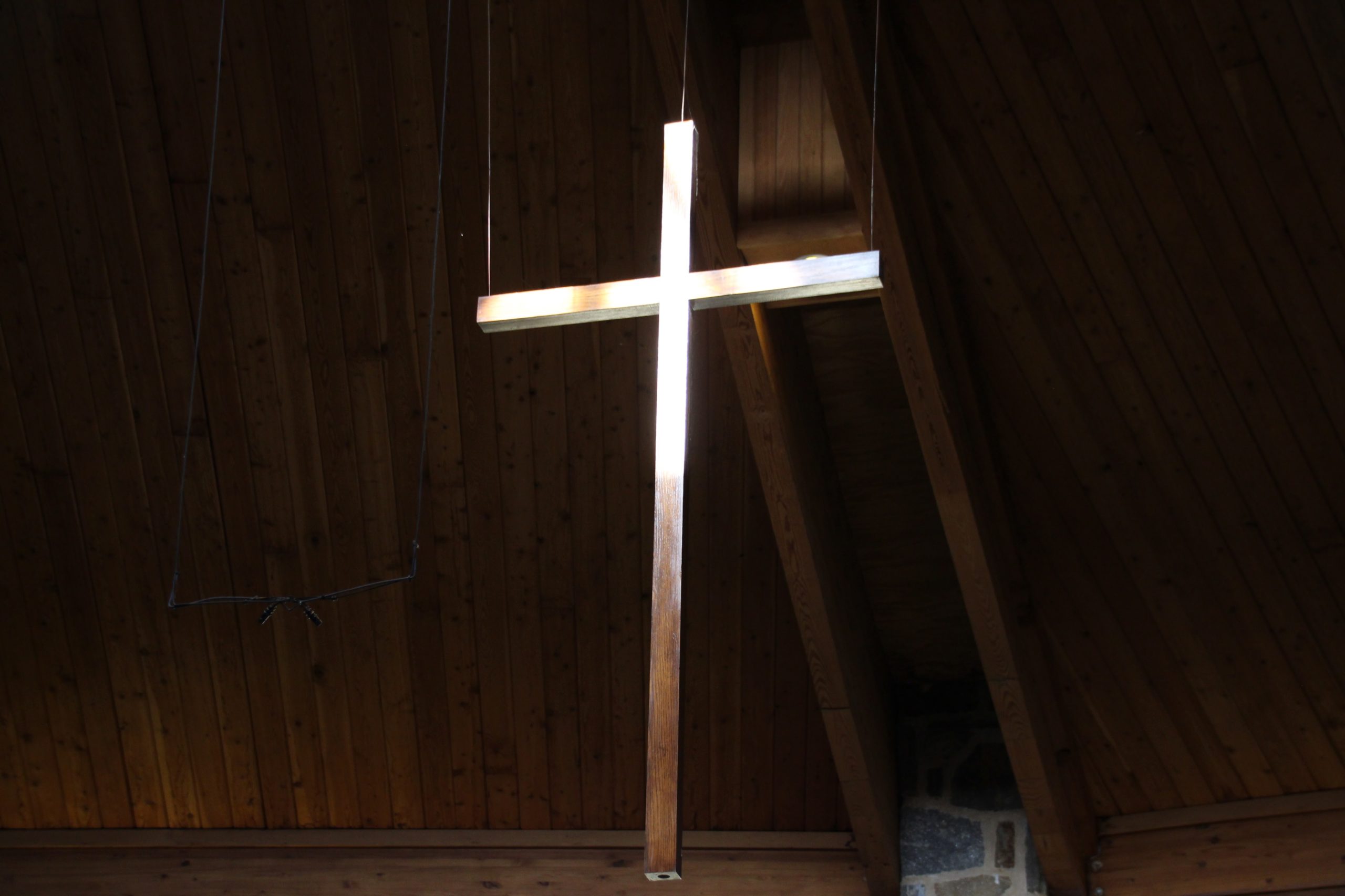 ---
Worship for Sunday October 11th, 2020
---
Celebrating the Lord's Day from our homes
---
---
---
As a PC(USA) congregation, we believe the worship of the triune God is the center of our common life and our primary way of witness to the faith, hope, and love of Jesus Christ. Worship binds us together as a congregation and equips us to know, love, and serve God in every aspect of our lives. Thankfully, we also believe worship has never been confined to a particular space or building. In these days when staying away from large physical gatherings is an important way we love our neighbor, we are grateful for the ways we are still gathered across boundaries as we worship together on Sunday mornings. May this service glorify God, unite our congregation, and center your soul this day.
Join us—light a candle, turn up the volume on your computer or device, and remember who and whose your are! Let us worship God, together. 
WE GATHER AS GOD'S PEOPLE
---
As we gather for worship, you are invited to light a candle to represent Christ in our midst.
---
Welcome & Announcements
---
---
Come Thou Fount of Every Blessing
---
based on Psalm 25

By Amy

 

Loving
We lift up our souls to you, Holy God. 
We trust the Lord with our past, present, and future. 
Teach us, Lord, that we may know your ways. 
Guide our every move, Holy One, 
that we may walk in your paths of love and mercy. 
Let us worship the One who leads us in what is right. 
Together, let us worship God! 
---
Come Thou Fount of Every Blessing
---
Call to Confession:
As those called to a journey of faith, we know we have strayed. 
As those called to a journey of faith, we know we have dug in our heels, and chosen to be stuck in place. 
God calls us forward, by forgiving every sin that holds us back. 
Let us seek God's mercy, that gift that helps us move on.

---
Holy God,  
Your Spirit breathed life and power into believers once upon a time, and still today. 
You inspire a variety of gifts,  
but we are too quick to deny them in ourselves, or to see them in others.  
You call us to go and share the good news,  
but we resist unfamiliar territory, and unfamiliar faces. 
We hold on to what has worked for us, 
when you seek to work a new thing through us. 
We withhold from others the grace you freely offer us,  
and are quicker to offer criticism than compassion. 
You show no partiality,  
yet we are content with our privilege. 
We choose silence when we are called to speak, 
and let fear weaken our stand against all that denies the justice you call for. 

Forgive us, O God, for not seeking or sensing your Spirit's presence on every step of our journey as your church. Guide our feet, guide our faith, that we would trust your leading, even in the detours along the way. Grateful for your mercy that moves us on, hear our prayers…  
---
Assurance of Forgiveness:
"As the heavens are high above the earth, so great is God's love toward those who fear God; and as far as the east is from the west, so far does God remove our sin from us." (Psalm 103:11-12)
There is nowhere we can go, there is nothing we can go through, where God's loving mercy doesn't meet us. Believe and receive that good news – in Jesus Christ, we are forgiven! Thanks be to God!
---
---
To share the peace of Christ this week
,

 
greet

 
someone you encounter

 
today
with words of peace.
---
WE LISTEN FOR GOD'S WORD
---
Time with the Children
---
Lord God,  
You have declared that your kingdom is among us.  
Open our eyes to see it,  
our ears to hear it,  
our hearts to hold it,  
our hands to serve it.  
This we pray in Jesus' name. Amen.
---
16 Paul went on also to Derbe and to Lystra, where there was a disciple named Timothy, the son of a Jewish woman who was a believer; but his father was a Greek.  2He was well spoken of by the believers in Lystra and Iconium.  3Paul wanted Timothy to accompany him; and he took him and had him circumcised because of the Jews who were in those places, for they all knew that his father was a Greek.  4As they went from town to town, they delivered to them for observance the decisions that had been reached by the apostles and elders who were in Jerusalem.  5So the churches were strengthened in the faith and increased in numbers daily.
6 They went through the region of Phrygia and Galatia, having been forbidden by the Holy Spirit to speak the word in Asia.  7When they had come opposite Mysia, they attempted to go into Bithynia, but the Spirit of Jesus did not allow them;  8so, passing by Mysia, they went down to Troas.  9During the night Paul had a vision: there stood a man of Macedonia pleading with him and saying, 'Come over to Macedonia and help us.'  10When he had seen the vision, we immediately tried to cross over to Macedonia, being convinced that God had called us to proclaim the good news to them.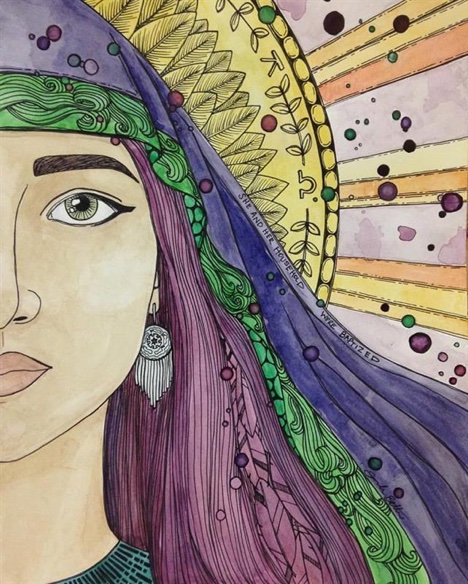 ---
11
We set sail from Troas and took a straight course to Samothrace, the following day to Neapolis, 
12
and from there to Philippi, which is a leading city of the district of Macedonia and a Roman colony. We remained in this city for some days. 
13
On the sabbath day we went outside the gate by the river, where we supposed there was a place of prayer; and we sat down and spoke to the women who had gathered there. 
14
A certain woman named Lydia, a worshipper of God, was listening to us; she was from the city of Thyatira and a dealer in purple cloth. The Lord opened her heart to listen eagerly to what was said by Paul. 
15
When she and her household were baptized, she urged us, saying, 'If you have judged me to be faithful to the Lord, come and stay at my home.' And she prevailed upon us.
WE RESPOND TO GOD'S WORD
---
O God, in prayer we find our place of praise and gratitude. Open our eyes to see the gift of this day, the gift of your creation, the blessings we know, the love we share. We thank you, O God, giver of all. 
O God, in prayer we find our place of peace and promise. Open our hearts to the assurance of your presence, the gift of your forgiveness, the promise of your leading and guiding us with a love that will not let us go. 
Help us to listen for your voice when our way is difficult. Help us to trust you even in the face of what feels like nothing but limitation and obstacles. Make us open to new possibilities, different views and directions as we journey on in faith. 
O God, in prayer we find our place of help and hope.  We pray, O God, for those whose way is hard. We pray for those who know the pain and struggle of illness, both physical and mental.  We pray for those who love and care for them, who bear the burden of decisions and feel helpless to make things any better. We pray for those sick with coronavirus, and those living with the real anxiety and isolation it creates. We pray for the grieving – so many bearing heavy losses of loved ones' lives, of livelihoods, of homes destroyed, of opportunities gone. Bless all of these, O God, with your healing hand, your spirit of compassion, your strong presence and leading. 
We pray for our nation, O God – a maze of division and disruption. We pray for those with power to act, that you would guide them – and that they would follow your way of justice and compassion and peace. Shine your light on the dark places that truth would prevail, that power would be used in service to the common good. Keep fear from being used as a weapon to divide us, O God. Open the eyes of your people to see and to live a better way. 
We pray for our congregation in these days, O God. When we cannot gather as we used to, when we face limitation and detour from ways we long to be church, show us another way and assure us of your presence with us in it. We pray for our Session elders, called to discern the way forward with new realities and possibilities before them. And we pray for our church family, that you would bind us together, unite us in purpose, and inspire us to rise to the occasion of being the church today.  
Grateful for your presence in the midst of the maze of it all, we offer the prayers of our hearts, and with them, the prayer that Jesus taught us, praying: 
Our Father, who art in heaven, hallowed be Thy name.
Thy kingdom come. Thy will be done on earth, as it is in heaven.
Give us this day our daily bread. And forgive us our debts as we forgive our debtors.
And lead us not into temptation, but deliver us from evil.
For Thine is the kingdom, and the power, and the glory, forever. Amen.
---
---
Opportunity for Offering:
Thank you for your generosity!
May God bless these gifts to be blessings.
WE ARE SENT INTO GOD'S WORLD
---
---
The Go Forth to Be the Church Challenge
---
Go into the world keeping your eyes open for

 
the people God

 
has placed along your journey. How do they reflect God's

 
grace and invite you into Christ's mission?
---

---
---
---