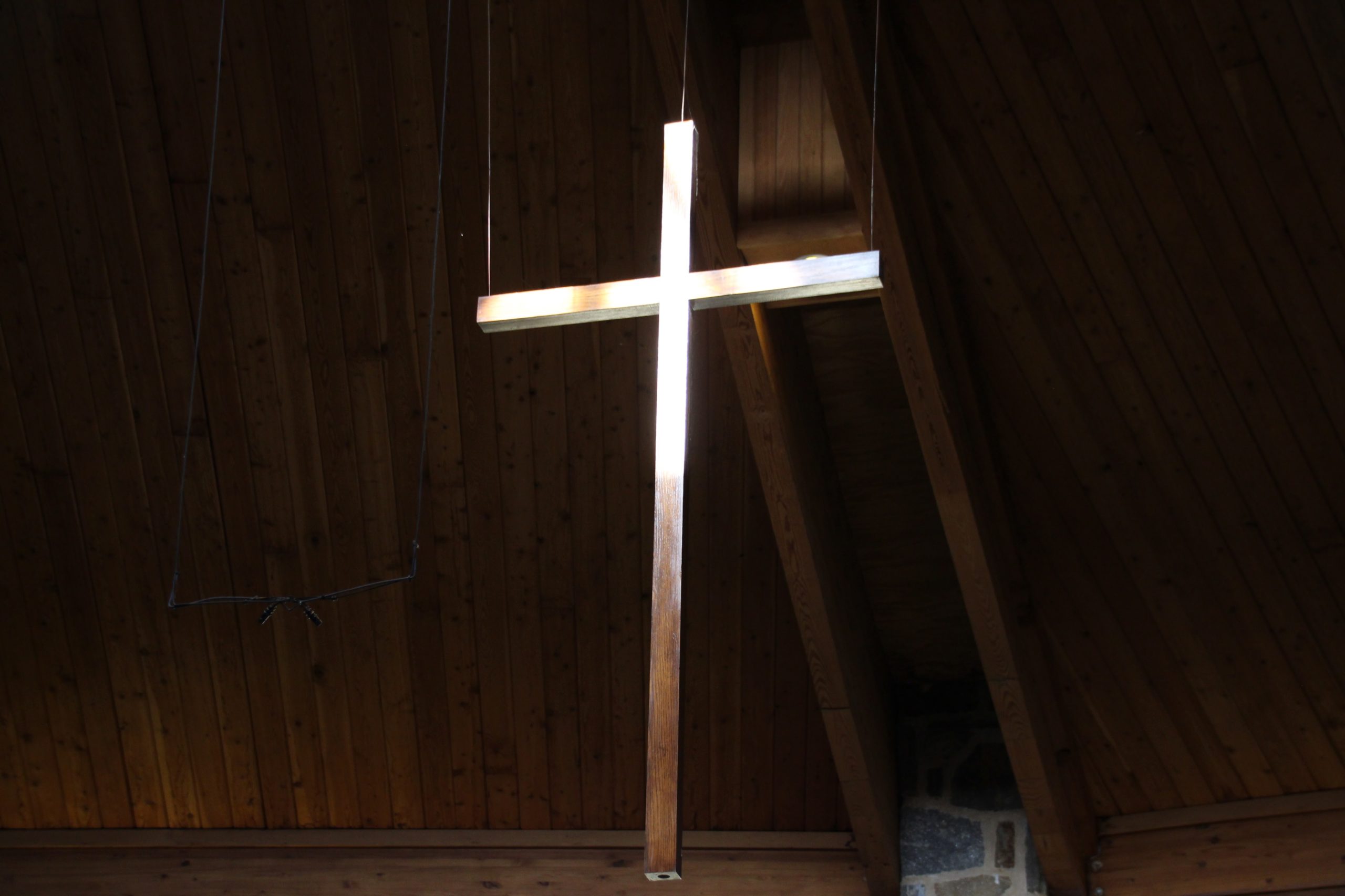 ---
Worship for Sunday October 25th, 2020
---
Celebrating the Lord's Day from our homes
---
---
---
As a PC(USA) congregation, we believe the worship of the triune God is the center of our common life and our primary way of witness to the faith, hope, and love of Jesus Christ. Worship binds us together as a congregation and equips us to know, love, and serve God in every aspect of our lives. Thankfully, we also believe worship has never been confined to a particular space or building. In these days when staying away from large physical gatherings is an important way we love our neighbor, we are grateful for the ways we are still gathered across boundaries as we worship together on Sunday mornings. May this service glorify God, unite our congregation, and center your soul this day.
Join us—light a candle, turn up the volume on your computer or device, and remember who and whose you are! Let us worship God, together. 
As we gather for worship, you are invited to light a candle to represent Christ in our midst.
WE GATHER AS GOD'S PEOPLE
---
Welcome & Announcements
---
---
My Faith Looks Up to Thee
---
We are here!  
We are here to worship the Lord of heaven and earth, 
the Maker of the universe and all it contains; 
who gives life and breath to all things, 
and satisfies every need. 
Let us worship God! 
---
---
Call to Confession
---
As those called to a journey of faith, we know we have strayed. 
As those called to a journey of faith, we know we have dug in our heels, and chosen to be stuck in place. 
God calls us forward, by forgiving every sin that holds us back. 
Let us seek God's mercy, that gift that helps us move on. 
---
Prayer of Confession
---
Holy God,  
Your Spirit breathed life and power into believers once upon a time, and still today. 
You inspire a variety of gifts, 
but we are too quick to deny them in ourselves, or to see them in others.  
You call us to go and share the good news, 
but we resist unfamiliar territory, and unfamiliar faces. 
We hold on to what has worked for us,
when you seek to work a new thing through us. 
We withhold from others the grace you freely offer us,  
and are quicker to offer criticism than compassion. 
You show no partiality,  
yet we are content with our privilege. 
We choose silence when we are called to speak, 
and let fear weaken our stand against all that denies the justice you call for. 
Forgive us, O God, for not seeking or sensing your Spirit's presence on every step of our journey as your church. Guide our feet, guide our faith, that we would trust your leading, even in the detours along the way. Grateful for your mercy that moves us on, hear our prayers…  
---
---
"As the heavens are high above the earth, so great is God's love toward those who fear God; and as far as the east is from the west, so far does God remove our sin from us." (Psalm 103:11-12)

There is nowhere we can go, there is nothing we can go through, where God's loving mercy doesn't meet us. Believe and receive that good news – in Jesus Christ, we are forgiven! Thanks be to God!
---
To share the peace of Christ this week, greet someone you encounter today with words of peace.
---
WE LISTEN FOR GOD'S WORD
---
Time with the Children
---
---
---
Lord, open our ears that we might hear your word.  
Open our eyes that we might see your grace.  
Open our hearts that we might receive your love.  
Open our arms that we might embrace your world.  
Amen.  
---
17 After Paul and Silas had passed through Amphipolis and Apollonia, they came to Thessalonica, where there was a synagogue of the Jews. 2And Paul went in, as was his custom, and on three sabbath days argued with them from the scriptures, 3explaining and proving that it was necessary for the Messiah to suffer and to rise from the dead, and saying, 'This is the Messiah, Jesus whom I am proclaiming to you.' 4Some of them were persuaded and joined Paul and Silas, as did a great many of the devout Greeks and not a few of the leading women. 5But the Jews became jealous, and with the help of some ruffians in the market-places they formed a mob and set the city in an uproar. While they were searching for Paul and Silas to bring them out to the assembly, they attacked Jason's house. 6When they could not find them, they dragged Jason and some believers before the city authorities, shouting, 'These people who have been turning the world upside down have come here also, 7and Jason has entertained them as guests. They are all acting contrary to the decrees of the emperor, saying that there is another king named Jesus.' 8The people and the city officials were disturbed when they heard this, 9and after they had taken bail from Jason and the others, they let them go.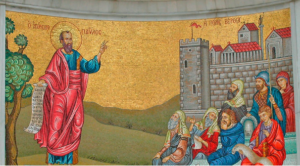 ---
10That very night the believers sent Paul and Silas off to Beroea; and when they arrived, they went to the Jewish synagogue. 11These Jews were more receptive than those in Thessalonica, for they welcomed the message very eagerly and examined the scriptures every day to see whether these things were so. 12Many of them therefore believed, including not a few Greek women and men of high standing. 13But when the Jews of Thessalonica learned that the word of God had been proclaimed by Paul in Beroea as well, they came there too, to stir up and incite the crowds. 14Then the believers immediately sent Paul away to the coast, but Silas and Timothy remained behind. 15Those who conducted Paul brought him as far as Athens; and after receiving instructions to have Silas and Timothy join him as soon as possible, they left him.
WE RESPOND TO GOD'S WORD
---
---
Opportunity for Offering
---
Thank you for your generosity!
May God bless these gifts to be blessings.
---
WE ARE SENT INTO GOD'S WORLD
---
---
The Go Forth to Be the Church Challenge
---
As you go into the world this week, remember who and whose you are! Work toward creating a world guided less by competition and filled instead with the compassion we learn from Christ.
The Lord bless and keep you.
The Lord make God's face to shine upon you and give you peace this day and every day. Amen.
---
---
---