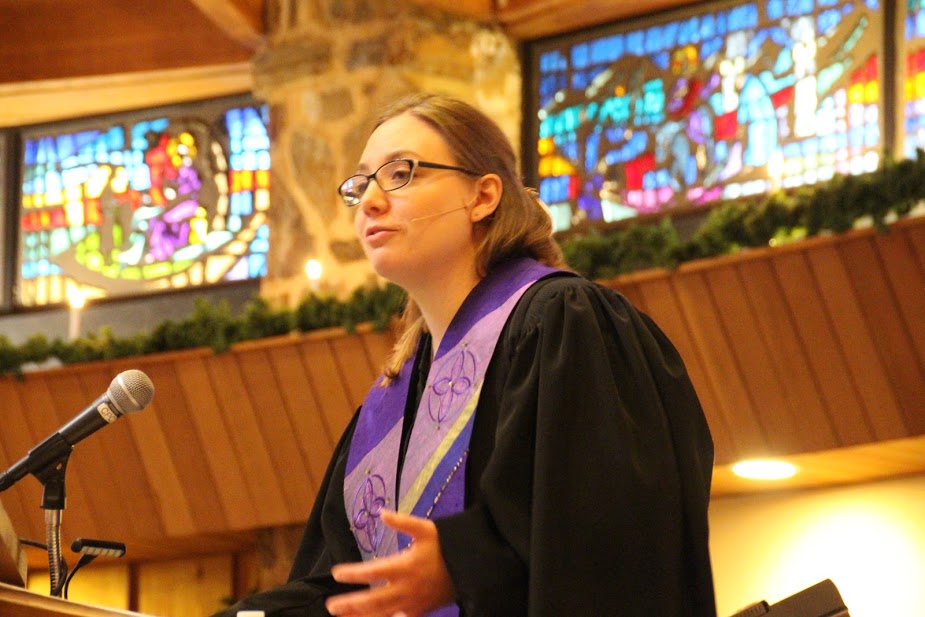 Rev. Emily Chudy (Lead Pastor) – Emily joined Central's staff in the summer of 2012. She has a passion for intergenerational ministry, especially as the church family gathers for worship. Emily is a graduate of Dickinson College and Princeton Theological Seminary. Because she can't stop learning, she is working on a D.Min in Transformational Leadership at Boston University. Beyond the church and volunteering with the Presbytery and PC(USA), Emily is a Philadelphia Phillies "phanatic," loves to cook and play games—especially pinochle—enjoys all things Disney, and is an aunt to two adorable nieces.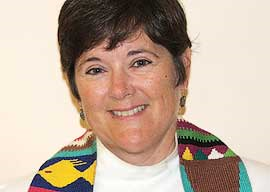 Rev. Jenny Warren (Transitional Pastoral Associate) – Pastor Jenny's wide range of skills, strengths, and experiences are a great match for our church at this time. Her focus on Worship, Pastoral Care, and Mission will blend well with the areas where Pastor Emily needs to spend her time. We are grateful that we will have Pastor Jenny to provide support to Pastor Emily and Central.
---
Staff
Alexandra Barainyak, Director of Instrumental Music
Alexandra Barainyak grew up at Central and got her start in bell ringing at age 9 in the Junior Bell Choir. Alexandra got her BA in Music from Goucher College, Music Education teaching certification from West Chester University, and Masters in Music from Boston University. Alexandra is a facilitator at Open Connections where she works with young people ages 4-14. She also volunteers as our fantastic clerk of session.
Pathman Carnation, Custodian
Pathman Carnation joined the Central staff in 2016 after more than 20 years of custodial experience. He and his family quickly became beloved members of our ministry team.
Robin Chiavetta, Director of Preschool Ministry
Robin Chiavetta, her husband Rick and their two children have been in Downingtown since 1999. She has been part of the Kids Central Preschool family since the first day in 2002; coming on as Director in 2007. She loves Jesus, family, music and children; and enjoys watching as God's precious little ones grow and mature while truly "learning with love and laughter in the light of Jesus".
Anne Cowburn, Director of Choral Music
Anne Cowburn earned her BA in Vocal Music from Gettysburg College and began her work in church music directing the Cherub Choir at Central Presbyterian Church in 1973. Involved in CPC's choir program ever since, she has directed musical productions and choirs of all age groups, assuming the role of Chancel Choir director in 2012.
Nancy Hilton, Staff & Ministry Coordinator
Nancy joined Central's staff in 2012, and she and her husband, Richard, became members at CPC a year later, transferring from a nearby Presbyterian church. Formerly an editor for Farm Journal magazine and then an elementary school and pre-school teacher, she loves her position in the church office assisting the pastors and various ministries of the church. Her three married children and five grandchildren are her great joy and keep her very busy.
Nancy Kammerer, Director of Praise Band
Nancy Kammerer is a music teacher and performer. She teaches private lessons, and accompanies various school groups for shows, concerts, and competitions. A resident of Downingtown, she lives with her family as well as 3 unpredictable cats.
Trisha Minicozzi, Financial Administrator Trisha lives in Downingtown with her husband and young son. She is a graduate of the Pennsylvania College of Health Sciences in Lancaster, PA, with an Associate of Applied Science (AAS) degree in Radiologic Technology. She is excited to join the Central team and utilize her previous financial experience. In her free time Trisha enjoys the outdoors, knitting and the ocean. We are delighted to have Trisha on our staff, and we ask God to richly bless her as she joins us here at Central.
Amy Lisk, Associate for Youth and Children
Along with ministering to teens and younger kids, Amy loves to read, garden, teach and be outside. She is a mom to 2, and loves spending time with her kids and husband. Amy is a graduate of Eastern University and has her Certificate in Youth and Theology from Princeton Seminary.
Allison Munn, Organist
Allison joined the Central staff in 2016. She grew up taking piano lessons from her church organist, who then decided she should learn to play the organ too! She is a student at a local university studying Speech Pathology and Language Disorders.
Stephen Whittam, Soundboard Technician
Steve has served Central faithfully since 2009. A professional performing arts technician for both Longwood Gardens and the Knauer Performing Arts center in West Chester, he brings consistent excellence to our worship and music.
Central is blessed by an extraordinary group of volunteers who support areas of our ministry that might otherwise need to be staff positions. We thank them for their generosity!