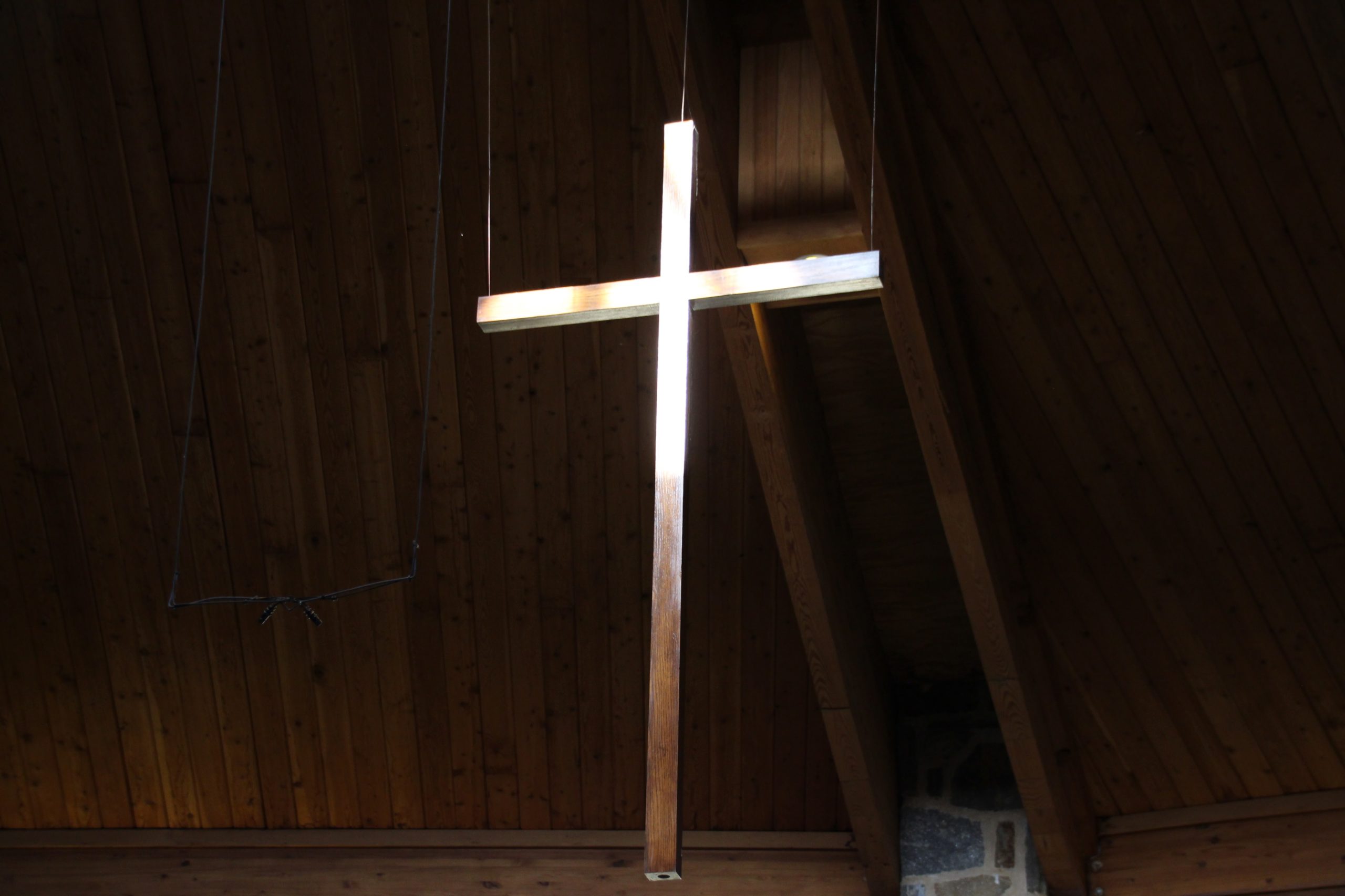 ---
Worship for Sunday January 31st, 2021

---
Celebrating the Lord's Day from our homes
---
---
---
As a PC(USA) congregation, we believe the worship of the triune God is the center of our common life and our primary way of witness to the faith, hope, and love of Jesus Christ. Worship binds us together as a congregation and equips us to know, love, and serve God in every aspect of our lives. Thankfully, we also believe worship has never been confined to a particular space or building. In these days when staying away from large physical gatherings is an important way we love our neighbor, we are grateful for the ways we are still gathered across boundaries as we worship together on Sunday mornings. May this service glorify God, unite our congregation, and center your soul this day.
Join us—light a candle, turn up the volume on your computer or device, and remember who and whose you are! Let us worship God, together. 
WE GATHER AS GOD'S PEOPLE
---
Welcome & Announcements
---
---
Gentle and patient
Careful and persistent
God, you are calling.
In grieving and in praise
Through dawn and midday
God, you are calling.
Unexpected and planned
In a still small voice and in power
God, you are calling.
Spontaneous and prepared
Willing or protected
God, you are calling.
Our God is eager to share with us,
wherever we are in our journey.
May we be diligent to listen. Amen
---
---
---
Call to Confession
God continually reaches out for us, even in the midst of our human failings. Trusting in God's unending love, let us confess our sins together.
---
Prayer of Confession
O Lord,
forgive us when we fail to respond to your call with faith. Remind us we stand in the assurance of your acceptance.
Forgive us when we are shackled by our narrow understandings of discipleship and our clouded sense of purpose. By your Spirit draw us into the illumination of your empowering love.
Forgive us when we are frightened of the future or pull back from the demand of your calling.
Forgive us when we fail to sense your presence in our past, to acknowledge your grace in the present moment, and to trust you for our future.
Through your Spirit we offer ourselves in discipleship. Amen.
---
God's grace calls us to even in those moments we do not expect it, nor are we prepared to experience it. Forgiveness and new life are ours if we accept them. Believe in the Good News of the Gospel:
In Jesus Christ we are forgiven. Thanks be to God.
---
The peace of Christ be with you.
And also with you.
WE LISTEN FOR GOD'S WORD
---
Time at the Screen with our Children
---
---
---
For God alone my soul waits in silence, for my hope is from God – Psalm 62:5
Silence our busy minds and calm our hearts so we may find hope in your story. Amen.
---
14 Now after John was arrested, Jesus came to Galilee, proclaiming the good news of God, 15 and saying, 'The time is fulfilled, and the kingdom of God has come near; repent, and believe in the good news.'
16 As Jesus passed along the Sea of Galilee, he saw Simon and his brother Andrew casting a net into the lake—for they were fishermen. 17 And Jesus said to them, 'Follow me and I will make you fish for people.' 18 And immediately they left their nets and followed him. 19 As he went a little farther, he saw James son of Zebedee and his brother John, who were in their boat mending the nets. 20 Immediately he called them; and they left their father Zebedee in the boat with the hired men, and followed him.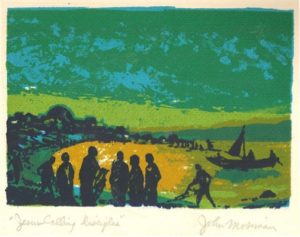 ---
---
---
---
Rosephanye Powell
The St. Olaf Choir
---
God who calls and claims us,
The psalms tell us that you search us and know us—that we are fearfully and wonderfully made. You know us completely. And it is with this knowledge that you call us. Like Jesus who walked along the shoreline and called Simon, Andrew, James, and John, you invite us to drop our nets and to come and follow you in the great work of loving people in God's name.
Yet, Jesus, we admit we sometimes get tangled in the nets. There is much that weighs on our hearts and minds which keeps us tied to our own ways of doing things. It's hard to relinquish our own sense of control that would free us to fully and immediately follow your way. We know following you is not easy, yet it is good. We want to be your disciples. And so we begin in prayer, as you taught us to pray.
Today, as in many weeks past, we continue to pray for healing and wholeness throughout our world. Especially we pray for all who are impacted by this global pandemic. As new strains of contagious virus temper the good news of vaccines, we pray for continued patience and strength. Lord, protect those who heal, and heal those who hurt. Help us to work together so that all who can receive vaccines can do so quickly and safely, and that our communities reemerge with a new sense of how we value our life together.
Aware that the viral pandemic is not the only threat to human thriving, we pray for communities that find themselves yearning for justice. We name the sins of racism and white supremacy, remembering that we are all made in God's image. May we work toward true justice and the reconciliation that comes from it. Help us care, too, for all of creation so that generations of children will have what they need.
We continue to lift in prayer the many on our hearts and the unique circumstance they navigate. For those in treatment for illness—in body, mind, or spirit—heal as only you can, O Spirit. For those who do not have enough, we ask for abundance. For those who are lonely, be a friend. For all who live in fear, be peace. All this and more we pray in this moment of silence…
…trusting it all to you, we leave our nets and follow our teacher who taught us to pray saying,
Our Father, who art in heaven, hallowed be Thy name.
Thy kingdom come. Thy will be done on earth, as it is in heaven.
Give us this day our daily bread. And forgive us our debts as we forgive our debtors.
And lead us not into temptation, but deliver us from evil.
For Thine is the kingdom, and the power, and the glory, forever. Amen.
Opportunity for Offering
---
Thank you for your generosity!
May God bless these gifts to be blessings.

---
WE ARE SENT INTO GOD'S WORLD
---
Will You Come and Follow Me
(The Summons)
---
---
The Go Forth to Be the Church Challenge
---
Immediately, they followed. This week, put down the nets that tie you down and free yourself to follow the one who knows your name and your heart. The Lord bless you and keep you, the Lord make God's face to shine upon you and give you peace this day and every day. Amen.
---
---
---
---
Call to Worship written by Joanie Thurman Williams www.consideryourcall.org
Prayer of Confession modified from Prayers and Readings for Worship, Volume 2, Peter Judd, ed. (Herald Publishing House, 1996), 22.
Art:
---