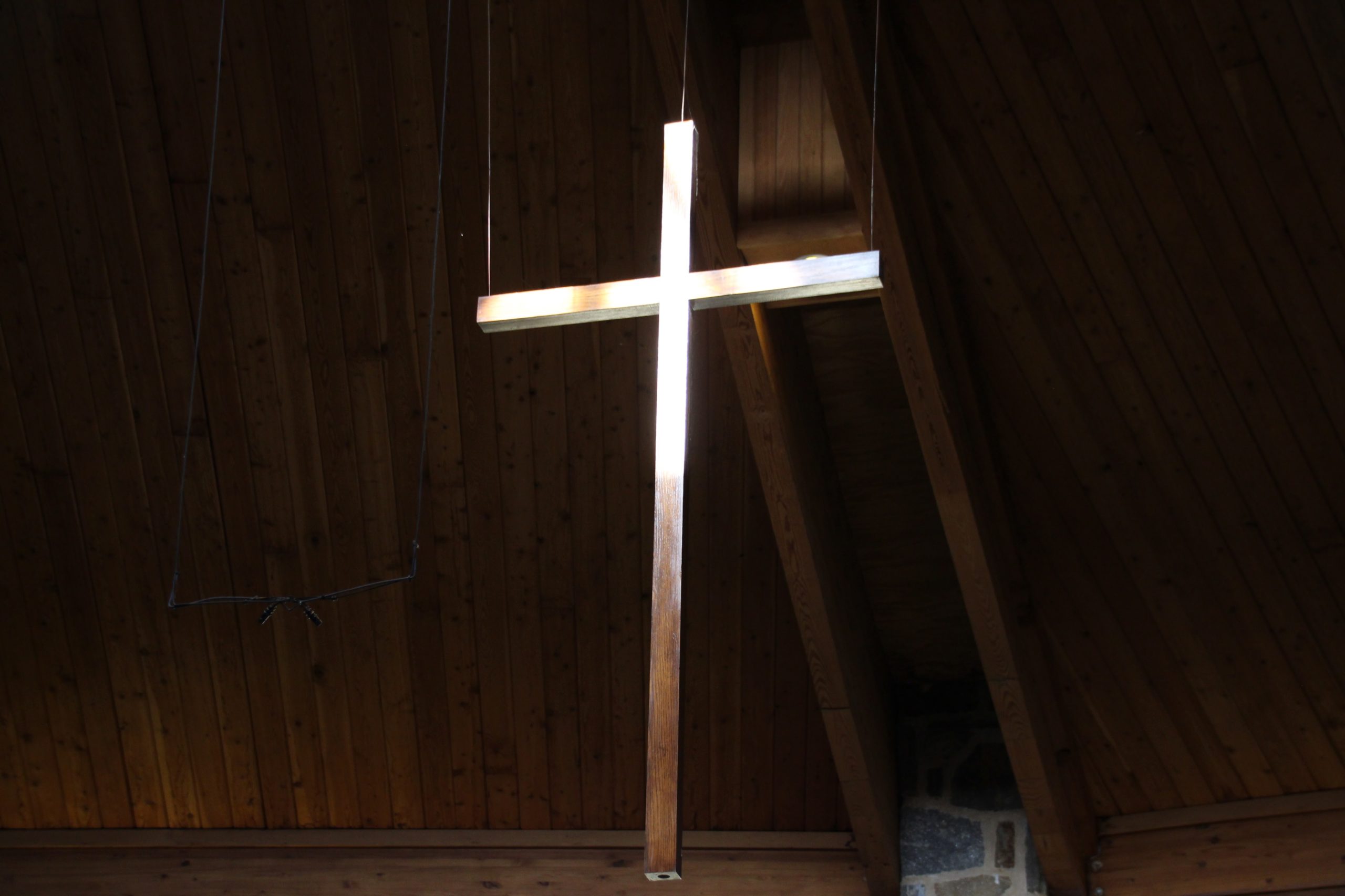 ---
Worship for Sunday November 1st, 2020
---
Celebrating the Lord's Day from our homes
---
---
---
As a PC(USA) congregation, we believe the worship of the triune God is the center of our common life and our primary way of witness to the faith, hope, and love of Jesus Christ. Worship binds us together as a congregation and equips us to know, love, and serve God in every aspect of our lives. Thankfully, we also believe worship has never been confined to a particular space or building. In these days when staying away from large physical gatherings is an important way we love our neighbor, we are grateful for the ways we are still gathered across boundaries as we worship together on Sunday mornings. May this service glorify God, unite our congregation, and center your soul this day.
Join us—light a candle, turn up the volume on your computer or device, and remember who and whose you are! Let us worship God, together. 
WE GATHER AS GOD'S PEOPLE
---
As we gather for worship, you are invited to light a candle to represent Christ in our midst.
---
Welcome & Announcements
---
---
Come all who are weary
of wealth, of poverty, of power, of struggle, of division

Come all who are heavy-laden
with too much, with too little, with anxiety, with fear, with anger

Come all who have hope
for liberation, for peace, for freedom, for the kingdom

Hear these words
"See, I am making all things new."
---
---
Call to Confession
---
As those called to a journey of faith, we know we have strayed. 
As those called to a journey of faith, we know we have dug in our heels, and chosen to be stuck in place. 
God calls us forward, by forgiving every sin that holds us back. 
Let us seek God's mercy, that gift that helps us move on. 
---
Prayer of Confession
---
Holy God,  
Your Spirit breathed life and power into believers once upon a time, and still today. 
You inspire a variety of gifts, 
but we are too quick to deny them in ourselves, or to see them in others.  
You call us to go and share the good news, 
but we resist unfamiliar territory, and unfamiliar faces. 
We hold on to what has worked for us,
when you seek to work a new thing through us. 
We withhold from others the grace you freely offer us,  
and are quicker to offer criticism than compassion. 
You show no partiality,  
yet we are content with our privilege. 
We choose silence when we are called to speak, 
and let fear weaken our stand against all that denies the justice you call for. 
Forgive us, O God, for not seeking or sensing your Spirit's presence on every step of our journey as your church. Guide our feet, guide our faith, that we would trust your leading, even in the detours along the way. Grateful for your mercy that moves us on, hear our prayers…  
---
---
"As the heavens are high above the earth, so great is God's love toward those who fear God; and as far as the east is from the west, so far does God remove our sin from us." (Psalm 103:11-12)

There is nowhere we can go, there is nothing we can go through, where God's loving mercy doesn't meet us. Believe and receive that good news – in Jesus Christ, we are forgiven! Thanks be to God!
---
To share the peace of Christ this week, greet someone you encounter today with words of peace.
---
WE LISTEN FOR GOD'S WORD
---
Time with the Children
---
---
---
Spirit of the living God,
fall afresh on me.
Spirit of the living God,
fall afresh on me.
Melt me, mold me, fill me, use me.
Spirit of the living God,
fall afresh on me.
---
18 After this Paul left Athens and went to Corinth. 2 There he found a Jew named Aquila, a native of Pontus, who had recently come from Italy with his wife Priscilla, because Claudius had ordered all Jews to leave Rome. Paul went to see them, 3 and, because he was of the same trade, he stayed with them, and they worked together—by trade they were tentmakers. 4 Every sabbath he would argue in the synagogue and would try to convince Jews and Greeks.
5 When Silas and Timothy arrived from Macedonia, Paul was occupied with proclaiming the word, testifying to the Jews that the Messiah was Jesus. 6 When they opposed and reviled him, in protest he shook the dust from his clothes and said to them, 'Your blood be on your own heads! I am innocent. From now on I will go to the Gentiles.' 7 Then he left the synagogue and went to the house of a man named Titius Justus, a worshipper of God; his house was next door to the synagogue. 8 Crispus, the official of the synagogue, became a believer in the Lord, together with all his household; and many of the Corinthians who heard Paul became believers and were baptized. 9 One night the Lord said to Paul in a vision, 'Do not be afraid, but speak and do not be silent; 10 for I am with you, and no one will lay a hand on you to harm you, for there are many in this city who are my people.' 11 He stayed there for a year and six months, teaching the word of God among them.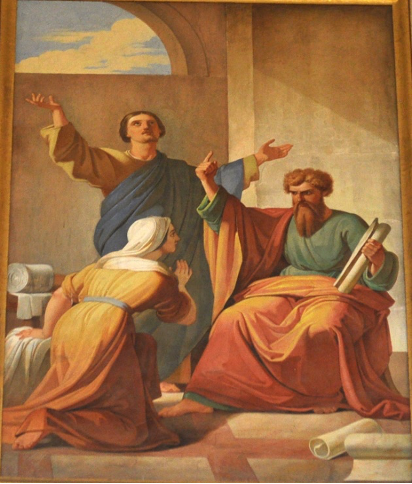 ---
We lift our voices, O God. We lift the voices of our hearts, grateful that when we do so in prayer, you hear us.
Open our spirits, O God. Open our spirits, that in prayer we would hear you as you speak to us.
We speak our praise for all of your blessings: the gift of this next new day, and the faith to see your hand in and through it all. We speak our thanks for your love, your promises, your presence that gives us assurance and hope and purpose.
O God, we speak our prayers as an act of faith, both the offering of praise and the petitions of need.
The needs are so great, O God, beyond what we can hold and heal. We are grateful for your world-sized hands and heart that holds them all.
On this All Saints' Day, we pray with thanks for those who have finished their journey in this life. We name now before you those whose lives have touched our own…
With them, we pray for all those who have lost loved ones in these pandemic days, when the waves of grief have been overwhelming. And we pray for those suffering now, from COVID and all forms of disease and decline, that you would send your healing mercies and spirit of peace for all.
O God, we pray for our nation in these days. Days that are so divisive and destructive. We pray as we face an election in days, in which the stakes are so very high. We pray for harmony where there is discord. We pray for justice for all people. We pray for an end to self-serving greed and hunger for power, and for a new beginning of living as a people who tend to those who hunger and who serve the needs of others.
We pray for the church everywhere, and for our church family here. In all that we face, assure us that we need not fear. Compel us to use our voices and not be silent, but to speak your truth in love, and to speak for those who are silenced.
All of this, and the prayers of our hearts, we pray in the name of Jesus the Christ, who taught disciples to pray this prayer:
Our Father, who art in heaven, hallowed be Thy name.
Thy kingdom come. Thy will be done on earth, as it is in heaven.
Give us this day our daily bread. And forgive us our debts as we forgive our debtors.
And lead us not into temptation, but deliver us from evil.
For Thine is the kingdom, and the power, and the glory, forever. Amen.
WE RESPOND TO GOD'S WORD
---
---
Opportunity for Offering
---
Thank you for your generosity!
May God bless these gifts to be blessings.
---
WE ARE SENT INTO GOD'S WORLD
---
---
The Go Forth to Be the Church Challenge
---
Hear these words of encouragement and hope: Do not be afraid. Speak and do not be silent. I am with you! May you go into this week confident in your voice to do justice and spread Christ's love, as we work for God's kingdom here on earth.

The Lord bless and keep you.
The Lord make God's face to shine upon you and give you peace this day and every day. Amen.
---
---
---