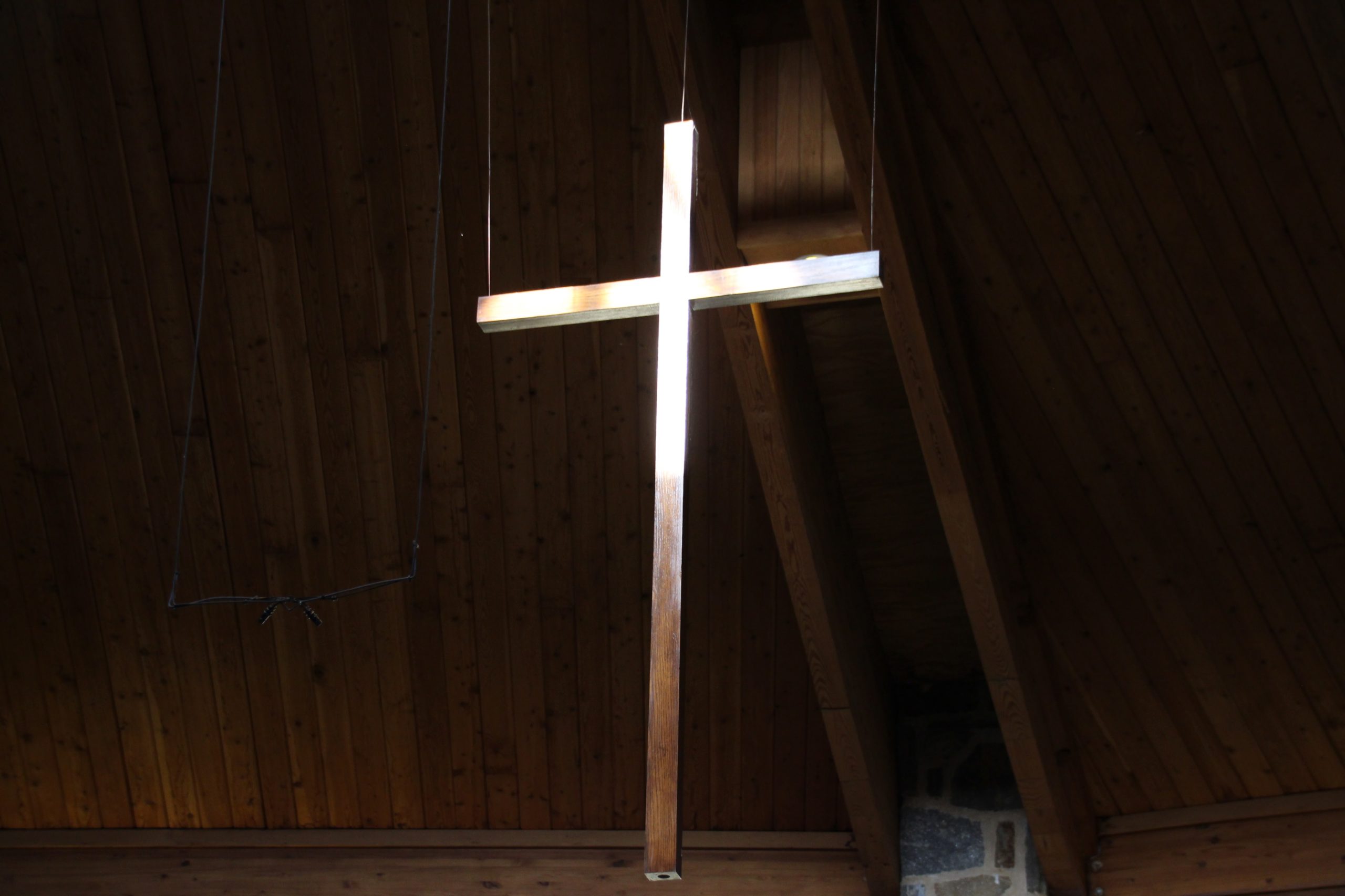 ---
Worship for Sunday February 7th, 2021

---
Celebrating the Lord's Day from our homes
---
---
---
As a PC(USA) congregation, we believe the worship of the triune God is the center of our common life and our primary way of witness to the faith, hope, and love of Jesus Christ. Worship binds us together as a congregation and equips us to know, love, and serve God in every aspect of our lives. Thankfully, we also believe worship has never been confined to a particular space or building. In these days when staying away from large physical gatherings is an important way we love our neighbor, we are grateful for the ways we are still gathered across boundaries as we worship together on Sunday mornings. May this service glorify God, unite our congregation, and center your soul this day.
Join us—light a candle, turn up the volume on your computer or device, and remember who and whose you are! Let us worship God, together. 
WE GATHER AS GOD'S PEOPLE
---
Welcome & Announcements
---
---
Have you heard? Do you believe?
God is the creator of all things, knowing each star by name.
Have you heard? Do you believe?
God is unequaled in power, and never grows weary.
Have you heard? Do you believe?
God seeks to renew our strength.
So let us wait upon the Lord, as we worship this day.
---
---
---
Prayer of Confession
Everlasting God,
Your love, your power, your mercy never fail, never falter. We come before you as those who cannot say the same. We confess that we grow weary, that we run out of steam, that our faith just doesn't have the staying power we need. Relying on our own strength, we become weak. We look for easier ways than your will, and give into temptations to discouragement and detours.
We confess we grow impatient, and sometimes rush your will. Waiting upon you takes more trust than we choose to place in you, and so we take matters into our own hands. Forgive us, God, and show us again how to wait upon you.
Forgive us for actions and attitudes that do not reflect your image in us, and that do not show that we see your image in others.
For all of this we pray, grateful that your mercy never fails to meet us. Hear us as we offer our personal prayers for forgiveness…
---
---
"The mercy of the Lord is from everlasting to everlasting". That means it always was, and always will be. It knows no limit or obstacle, and it never runs out. It is ours for the asking. We have asked, and God has answered. Believe and receive this good news–
In Jesus Christ we are forgiven.
Thanks be to God.
---
The peace of Christ be with you.
And also with you.
WE LISTEN FOR GOD'S WORD
---
Time at the Screen with our Children
---
---
---
We wait upon your word to us, O God. Through these words, and by your Spirit, may we hear you.
Hearing, may we believe. And believing, may we follow. Amen.
---
21 Have you not known? Have you not heard?
    Has it not been told you from the beginning?
    Have you not understood from the foundations of the earth?
22 It is he who sits above the circle of the earth,
    and its inhabitants are like grasshoppers;
who stretches out the heavens like a curtain,
    and spreads them like a tent to live in;
23 who brings princes to naught,
    and makes the rulers of the earth as nothing.
24 Scarcely are they planted, scarcely sown,
    scarcely has their stem taken root in the earth,
when he blows upon them, and they wither,
    and the tempest carries them off like stubble.
25 To whom then will you compare me,
    or who is my equal? says the Holy One.
26 Lift up your eyes on high and see:
    Who created these?
He who brings out their host and numbers them,
    calling them all by name;
because he is great in strength,
    mighty in power,
    not one is missing.
27 Why do you say, O Jacob,
    and speak, O Israel,
"My way is hidden from the Lord,
    and my right is disregarded by my God"?
 28 Have you not known? Have you not heard?
The Lord is the everlasting God,
    the Creator of the ends of the earth.
He does not faint or grow weary;
    his understanding is unsearchable.
29 He gives power to the faint,
    and strengthens the powerless.
30 Even youths will faint and be weary,
    and the young will fall exhausted;
31 but those who wait for the Lord shall renew their strength,   
they shall mount up with wings like eagles,
they shall run and not be weary,
    they shall walk and not faint.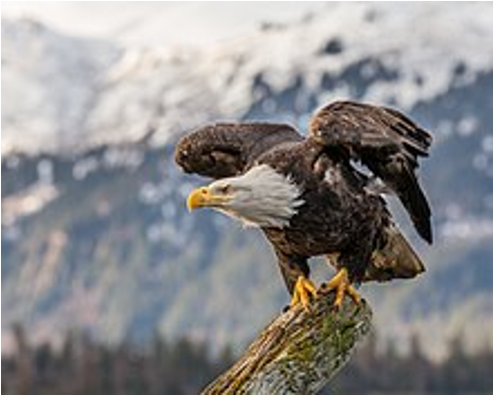 ---
---
---
---
Rosephanye Powell
The St. Olaf Choir
---
Teach Me, Lord, to Wait (They That Wait Upon the Lord)
O God who spoke creation into being,
We know, and we hear, your great wonders at work in our world. What mystery and majesty that we somehow find ourselves a part of your great story! Being a child of God, claimed, known and counted, is a gift we too often take for granted. Thank you, for making sure not one of us is missing in your sight.
Yet our eyes are not as wide or wise as yours, Holy One. We do not see as you see and are limited by our blind spots—our prejudice, our privilege, and simply what we do not know. So today, we pray for those we do not see and all who feel overlooked and unnoticed by the people and systems who are supposed to care for a and support them.
We pray for the tired, weary, and worn. For all those exhausted by the daily stress of the pandemic—medical workers, public health professionals and those coordinating vaccine distribution, all who are sick and their families. For school-aged children and their parents still adapting every day. For grandparents and elderly who sit isolated. For the jobless, furloughed, and underemployed. We trust you will provide strength for this marathon we run together as a community and country.
We pray for our leaders. For those who make decisions in our government, in our school districts, in our places of employment, even in our church, we pray that you equip them with the wisdom, foresight and stamina to work for the benefit of all people. We continue to pray for common ground and a way forward toward unity in our country. Give us patience and persistence to revision what unity means today.
For the many on our hearts—for our beloved who struggle in body, mind, and spirit, for situations beyond our control yet weigh heavy on our souls, all this and more we lift to you in this moment of silence.
So, Spirit, lift us up. Help us soar like eagles, with purpose and clarity in our movement. May our energy go seek justice, love, and hope for all your children, as we seek to follow Christ who taught us to pray saying,
Our Father, who art in heaven, hallowed be Thy name.
Thy kingdom come. Thy will be done on earth, as it is in heaven.
Give us this day our daily bread. And forgive us our debts as we forgive our debtors.
And lead us not into temptation, but deliver us from evil.
For Thine is the kingdom, and the power, and the glory, forever.
Amen.
---
Mission 2020: A Year in Review
Opportunity for Offering
---
Thank you for your generosity!
May God bless these gifts to be blessings.

---
WE ARE SENT INTO GOD'S WORLD
---
In the Midst of New Dimensions (Hymn #315 in Glory to God Hymnal)
---
---
The Go Forth to Be the Church Challenge
---
Let us wait upon the Lord, grateful for such time for God to renew us with the strength we need. As God's people, and on this journey, let us sense the time, and sense the Spirit, to know when and how to use our God-given wings, our gifts for ministry. And let us be willing to fly where the Spirit leads us. May the Lord bless you and keep you, the Lord make God's face to shine upon you and give you peace this day and every day. Amen.
---
---
---
---
---