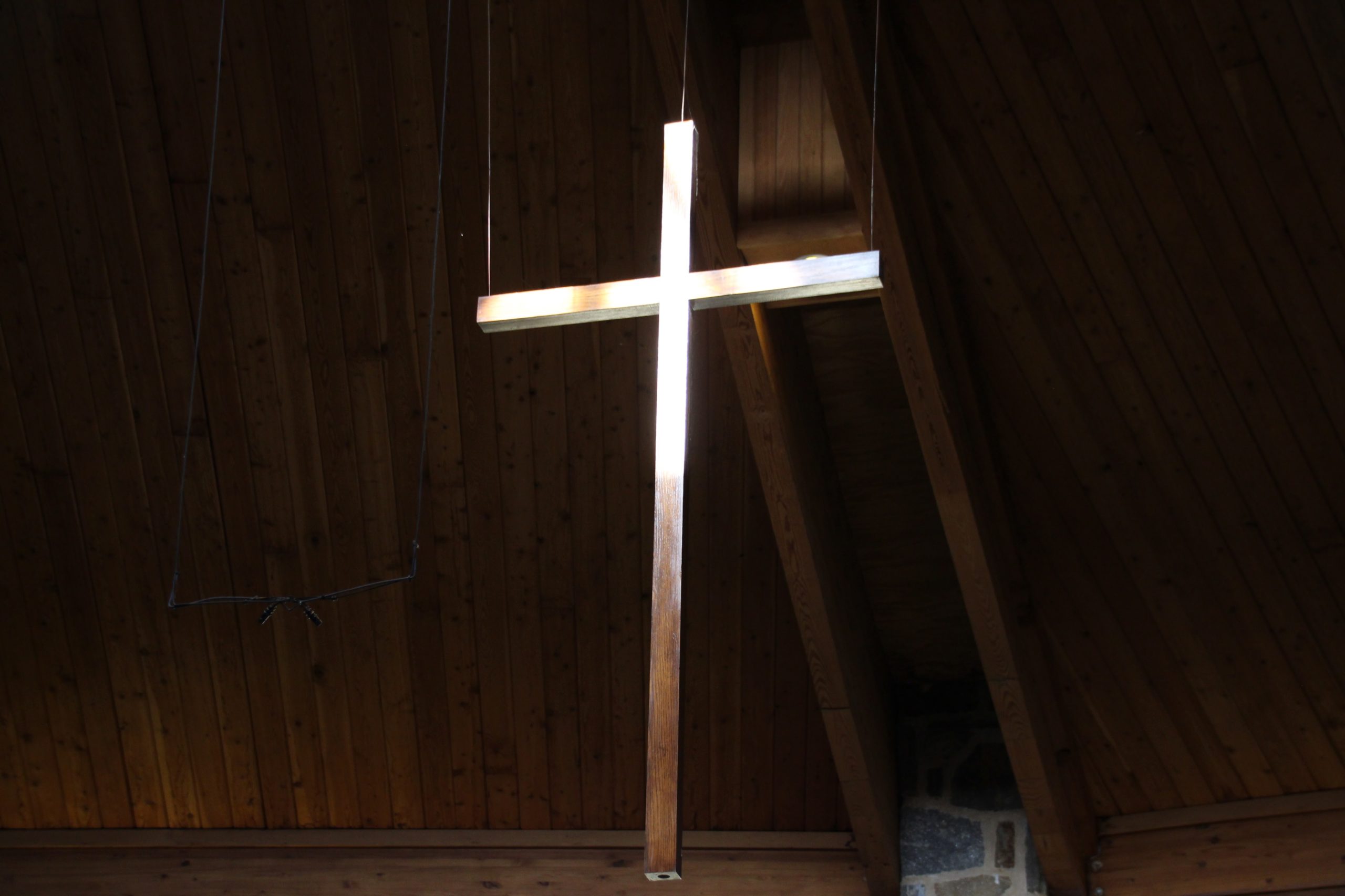 ---
Worship for Sunday February 14th, 2021

---
Celebrating the Lord's Day from our homes
---
---
---
As a PC(USA) congregation, we believe the worship of the triune God is the center of our common life and our primary way of witness to the faith, hope, and love of Jesus Christ. Worship binds us together as a congregation and equips us to know, love, and serve God in every aspect of our lives. Thankfully, we also believe worship has never been confined to a particular space or building. In these days when staying away from large physical gatherings is an important way we love our neighbor, we are grateful for the ways we are still gathered across boundaries as we worship together on Sunday mornings. May this service glorify God, unite our congregation, and center your soul this day.
Join us—light a candle, turn up the volume on your computer or device, and remember who and whose you are! Let us worship God, together. 
WE GATHER AS GOD'S PEOPLE
---
Welcome & Announcements
---
---
Behind all things
behind the grey surface
there is a glory escaping
born of heaven
and belongs to heaven

a light that welcomes
a more profound way of seeing things
that transfigures the world

that casts a spell of hope
that sees the glory in the cross
and life within death

it is a glory
that meets us here
on this mountain
where Jesus Christ
covered in the dust of the world
is caught up in the glory of heaven

Let us worship God.
---
---
---
Call to Confession
Trusting in God's ever-present love, let us confess our sins together.

---
Prayer of Confession
God of Mercy and Grace,
you come to us in Jesus of Nazareth
to break down the dividing walls of hostility between us:
Yet we maintain walls that separate and isolate.

You give us the ministry of reconciliation:
Yet we nurse our wounds and withhold mercy and forgiveness.

You invite us to join with Peter, James, and John on the mountain of Transfiguration:
Yet we deny the wonders you have worked in our own lives.

You ask us to acknowledge and share our wealth:
Yet we refuse to recognize and relieve the poverty around us.

You bless our lives with boundless love:
Yet we fail to witness to that love,
and so keep others from knowing you.

Forgive our selfishness, we pray.
Transform us by your Spirit and your Word
into that which pleases you,
the image of Christ. Amen.
---
---
Jesus admonished Peter, James, and John not to tell of what they witnessed on the mountain until he was resurrected. But we can tell what we have seen and heard of God's glory! Here is the good news: Jesus lives! He is raised! We are forgiven!
Go, share the vision! Tell of God's love!
---
The peace of Christ be with you.
And also with you.
WE LISTEN FOR GOD'S WORD
---
Time at the Screen with our Children
---
---
---
God of surprises, open our hearts and minds that we might fully receive all you offer to us this day. Amen.
---
2 Six days later, Jesus took with him Peter and James and John, and led them up a high mountain apart, by themselves. And he was transfigured before them, 3 and his clothes became dazzling white, such as no one on earth could bleach them. 4 And there appeared to them Elijah with Moses, who were talking with Jesus. 5 Then Peter said to Jesus, 'Rabbi, it is good for us to be here; let us make three dwellings, one for you, one for Moses, and one for Elijah.' 6 He did not know what to say, for they were terrified. 7 Then a cloud overshadowed them, and from the cloud there came a voice, 'This is my Son, the Beloved; listen to him!'  8Suddenly when they looked around, they saw no one with them any more, but only Jesus.
9As they were coming down the mountain, he ordered them to tell no one about what they had seen, until after the Son of Man had risen from the dead. 10 So they kept the matter to themselves, questioning what this rising from the dead could mean.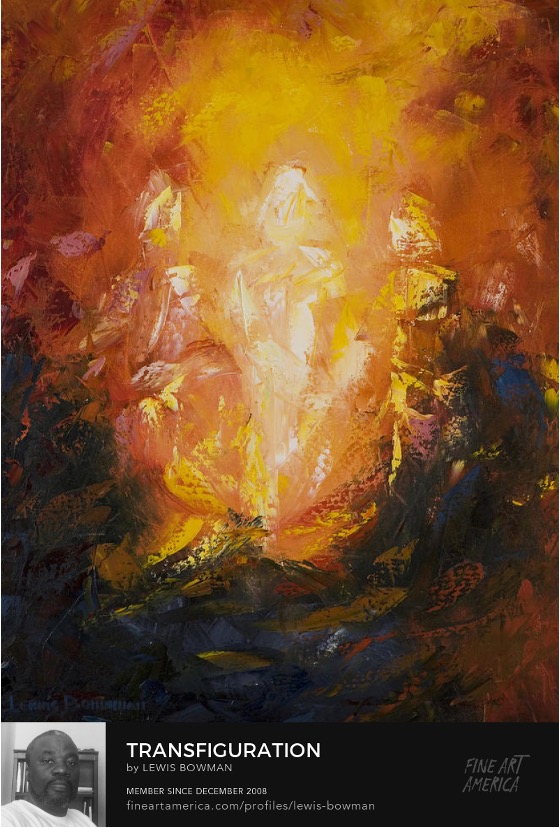 ---
---
---
---
Rosephanye Powell
The St. Olaf Choir
---
God who is above and beyond us, around and within us – hear our prayers.
For we pray as those seeking a glimpse of you. Reveal yourself to us, we pray.
Open our eyes to see a glimpse of your glory all around us:
In the beauty of the sky, in the way the snow blankets the world in white,
In the song of birds, in the voices of loved ones, in the power of music,
In the many and varied colors and sounds and tastes and sights your world offers us.
We praise you, O God our Creator, for every sign of your glory around and within us.
We thank you, above all, for the gift of Jesus – and the way he revealed you to us.
Help us to listen to him as he speaks still through Word and Spirit.
Help us to listen to his way – your way – of seeing and treating others.
Help us to listen –
as he leads us on paths of righteousness that are not always the easy way.
Help us to listen -
so that, as we better understand who Jesus is, we will better know who we truly are.
O God, we pray today for those whose lives are an uphill climb.
For those who struggle with limitations to their bodies that weaken their spirits.
We pray for those who love them, and who care for them at home or in care facilities.
We pray for those succumbing to the ravages of COVID-19, and for all who are grieving.
We pray for those researching and releasing vaccines, and for its distribution to those who need it most, in ways that are more clear than chaotic.
We pray for those with responsibilities for schools, for businesses, for service organizations, for governments at every level, weighing what is most needed for us all to make it through these days.
We pray for our nation, so in need of transformation. Heal us, unite us, restore us – that we might truly work together to bring opportunity, prosperity, and justice for all people.
Holy God, hear our prayers. Reveal yourself to us, and work your will through us.
We pray in the name of your Beloved Son, Jesus – who taught us to pray:
Our Father, who art in heaven, hallowed be Thy name.
Thy kingdom come. Thy will be done on earth, as it is in heaven.
Give us this day our daily bread. And forgive us our debts as we forgive our debtors.
And lead us not into temptation, but deliver us from evil.
For Thine is the kingdom, and the power, and the glory, forever.
Amen.
Opportunity for Offering
---
Thank you for your generosity!
May God bless these gifts to be blessings.

---
---
---
WE ARE SENT INTO GOD'S WORLD
---
God You are both Lamb and Shepherd
---
---
The Go Forth to Be the Church Challenge
---
As you come down from the mountain, will you accept the invitation to transformation? Let Christ transform your heart, and then you go transform God's world.

May the Lord bless you and keep you, the Lord make God's face to shine upon you and give you peace this day and every day. Amen.
---
---
---
---
ART
---
---