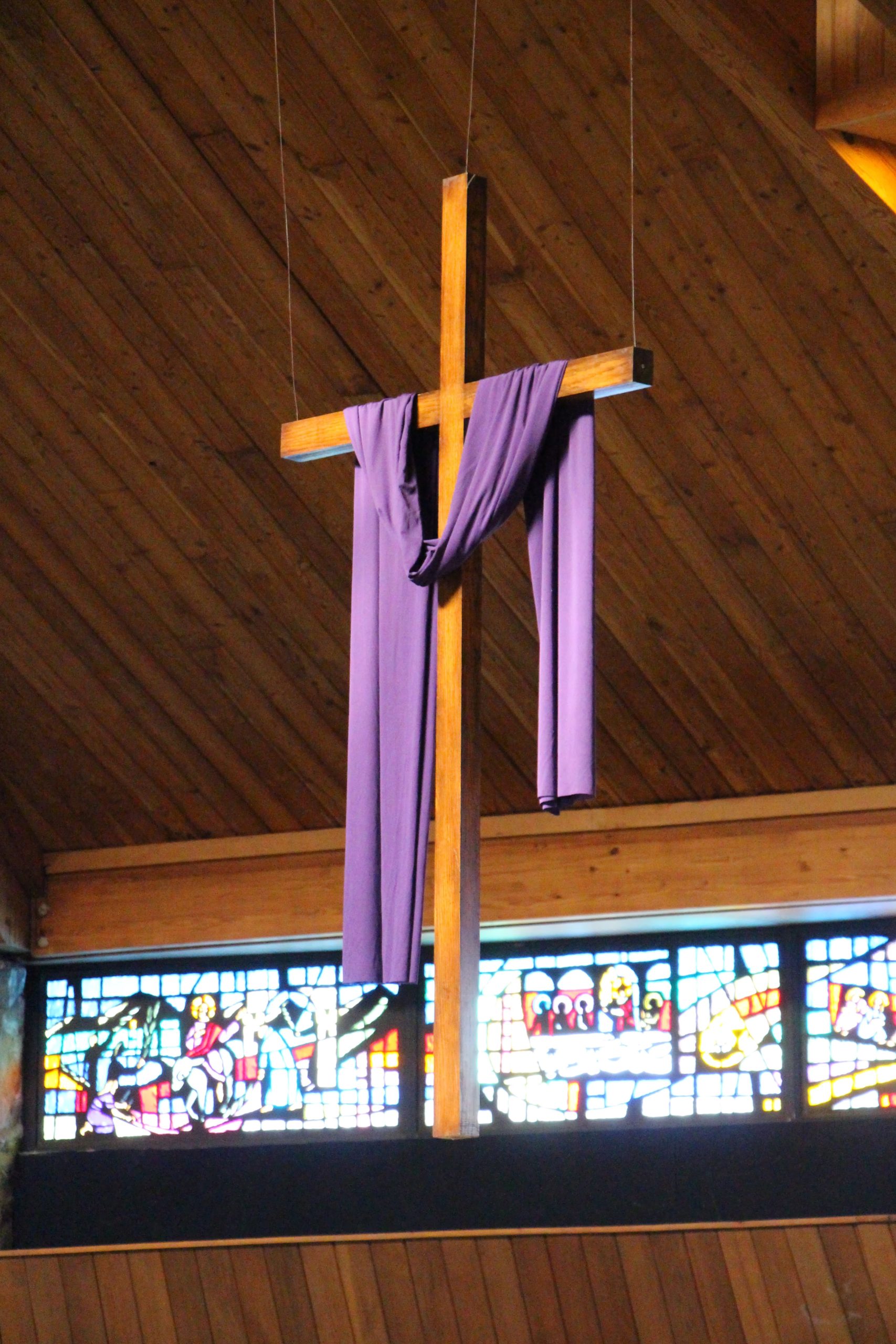 ---
Worship for Sunday March 28th, 2021
Palm/Passion Sunday
---
Celebrating the Lord's Day from our homes
---
---
---
As a PC(USA) congregation, we believe the worship of the triune God is the center of our common life and our primary way of witness to the faith, hope, and love of Jesus Christ. Worship binds us together as a congregation and equips us to know, love, and serve God in every aspect of our lives. Thankfully, we also believe worship has never been confined to a particular space or building. In these days when staying away from large physical gatherings is an important way we love our neighbor, we are grateful for the ways we are still gathered across boundaries as we worship together on Sunday mornings. May this service glorify God, unite our congregation, and center your soul this day.
Join us—light a candle, turn up the volume on your computer or device, and remember who and whose you are! Let us worship God, together. 
WE GATHER AS GOD'S PEOPLE
Welcome & Announcements
---
---
Call to Worship
Grace and peace to you!
And to you!
We join the crowd in shouting,
Blessed is the one who comes in the name of the Lord!
For the gift of Jesus who came into this world, and comes into our lives,
not always as we expect him, but always as we need him, we say:
Hosanna in the highest!
---
All Glory, Laud and Honor
---
---
Prayer of Confession
Hosanna, God of mercy - hear us and save us. Save us from our sin and from ourselves. Save us from the shortcuts we seek from the hard truths of this week. Save us from taking too lightly the cost of the cross and the length to which your love would go for us. Save us from the ways we deny you when we should live up to the name Christian. Save us from the ways we desert you when you ask us to follow. Save us from letting fear take faith's place. Lead us on to the cross to find the forgiveness made possible there. Hear our prayers, O God...
time of silent personal confession
---
Assurance of Forgiveness
based on Psalm 118

"I thank you that you have answered me, and have become my salvation.
This is the Lord's doing; it is marvelous in our eyes.
This is the day that the Lord has made; let us rejoice and be glad in it!"
God has heard our "Hosannas!" – and saves us again with forgiving love. Thanks be to God!
---
The peace of Christ be with you.
And also with you.
WE LISTEN FOR GOD'S WORD
---
Time at the Screen with our Children
---
---
---
Holy One, even as Jesus rode into the city, bringing your truth, your power, your love – so enter into our hearts now through your Word. Speak again of your salvation and open our ears, minds and hearts to hear and believe. In the way of Jesus, Amen.
---
When they were approaching Jerusalem, at Bethphage and Bethany, near the Mount of Olives, he sent two of his disciples 2 and said to them, "Go into the village ahead of you, and immediately as you enter it, you will find tied there a colt that has never been ridden; untie it and bring it. 3 If anyone says to you, 'Why are you doing this?' just say this, 'The Lord needs it and will send it back here immediately.'" 4 They went away and found a colt tied near a door, outside in the street. As they were untying it, 5 some of the bystanders said to them, "What are you doing, untying the colt?" 6 They told them what Jesus had said; and they allowed them to take it. 7 Then they brought the colt to Jesus and threw their cloaks on it; and he sat on it. 8 Many people spread their cloaks on the road, and others spread leafy branches that they had cut in the fields. 9 Then those who went ahead and those who followed were shouting,
"Hosanna!
    Blessed is the one who comes in the name of the Lord!
10     Blessed is the coming kingdom of our ancestor David!
Hosanna in the highest heaven!"
11 Then he entered Jerusalem and went into the temple; and when he had looked around at everything, as it was already late, he went out to Bethany with the twelve.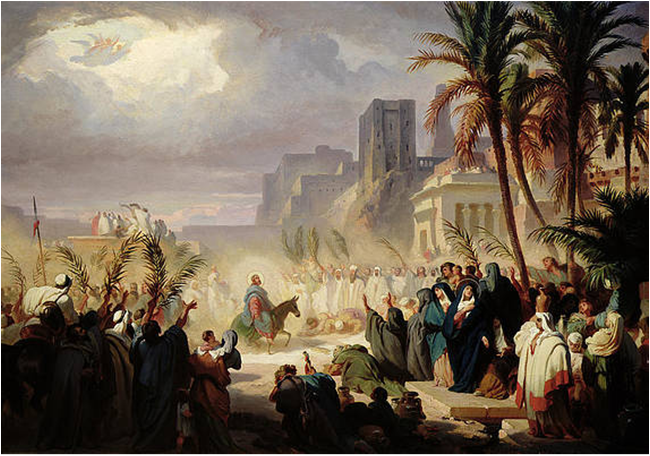 ---
---
---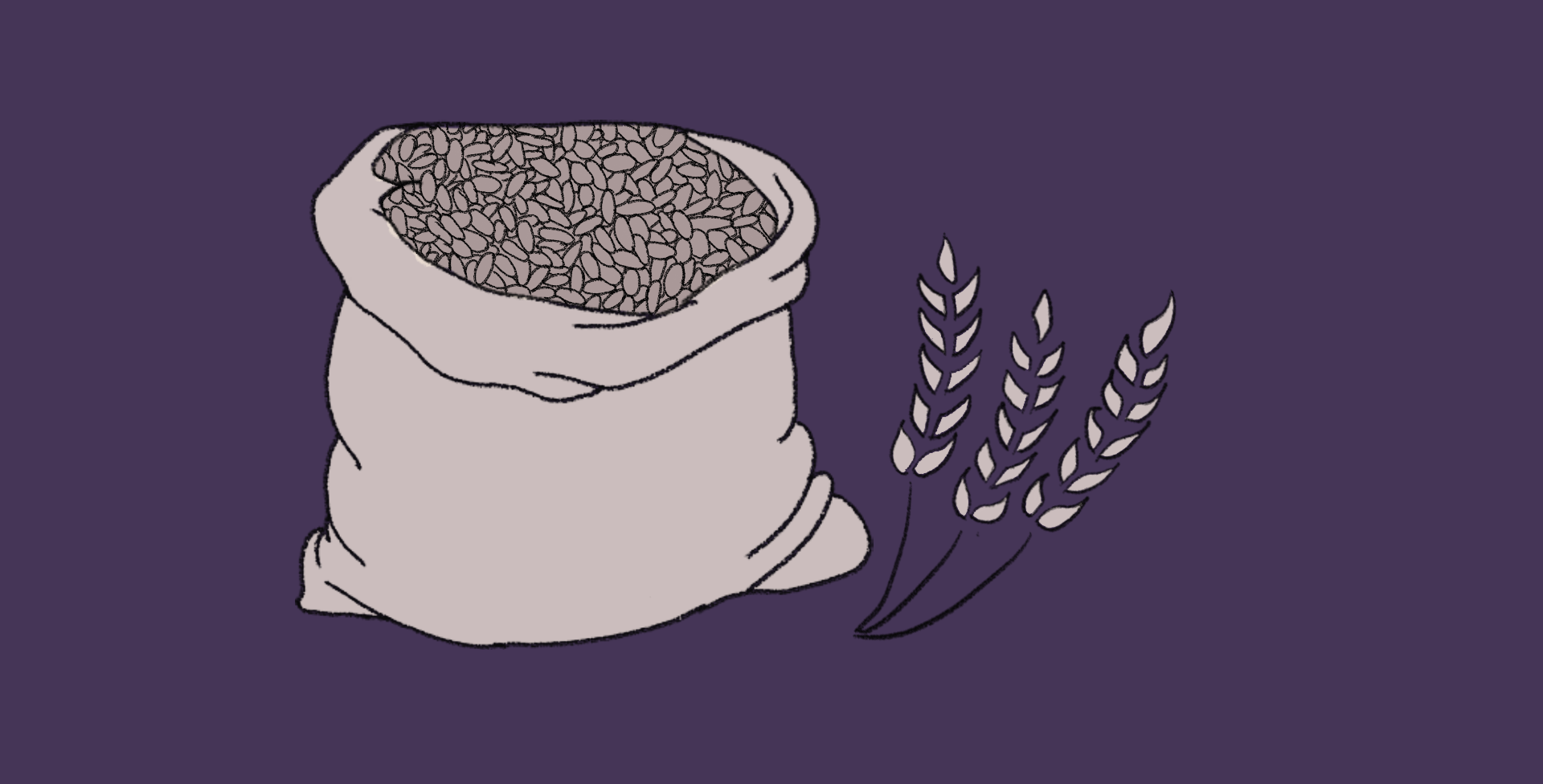 ---
"Wheat" by Hannah Shackelford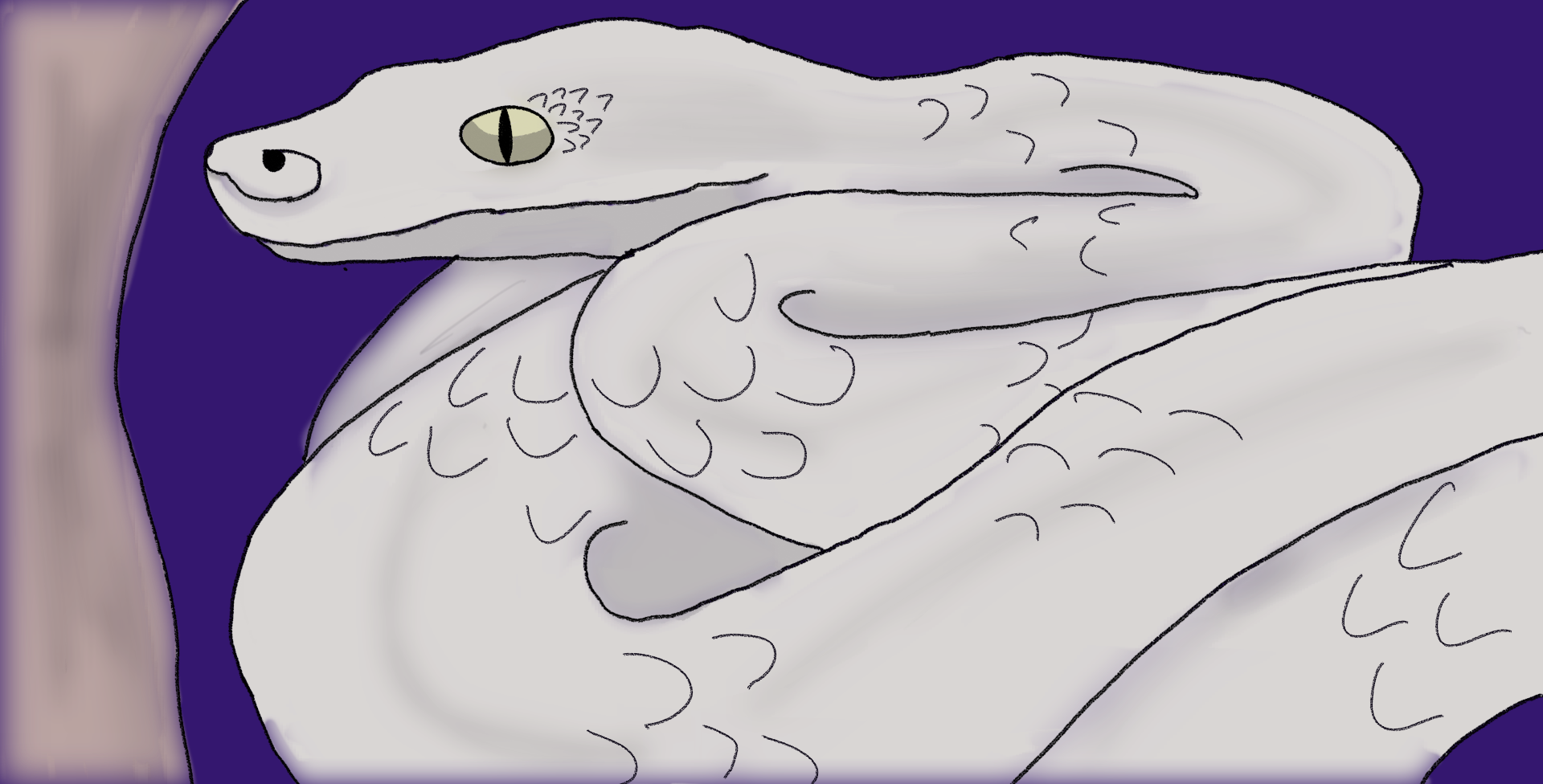 ---
"Serpent" by Hannah Shackelford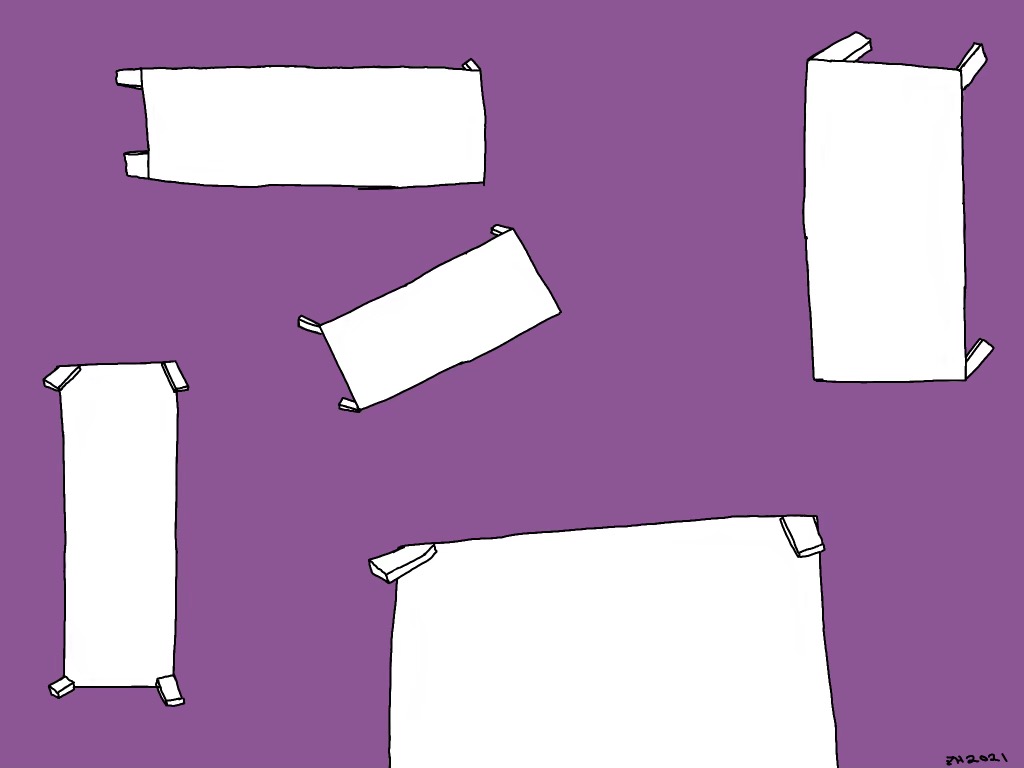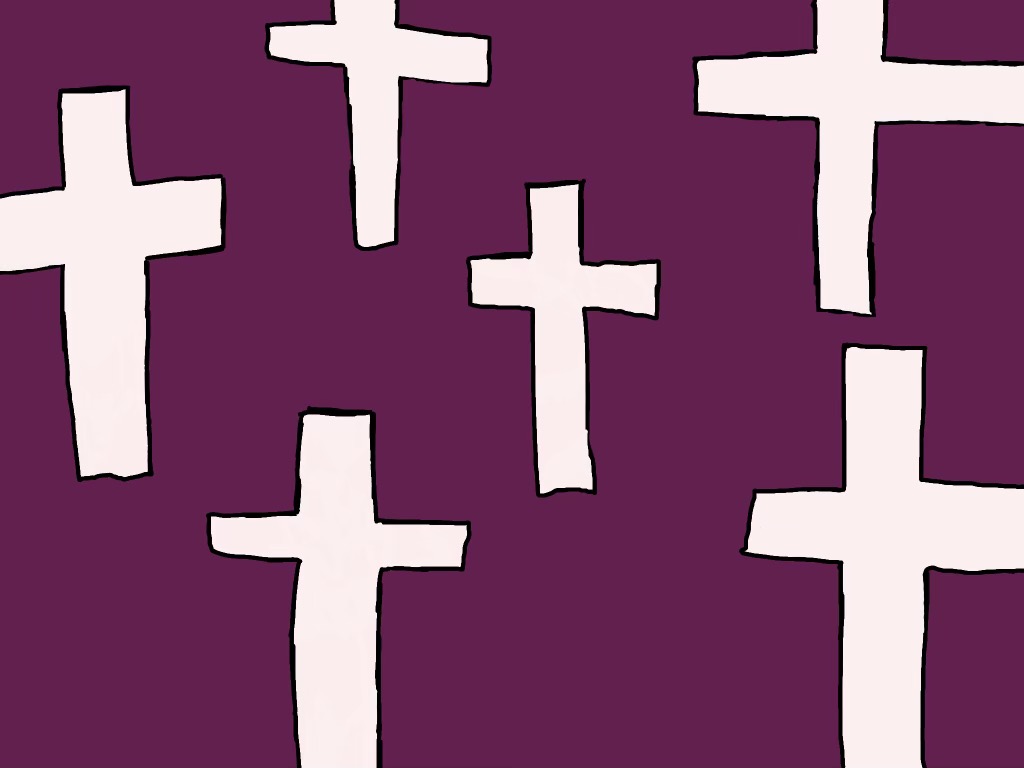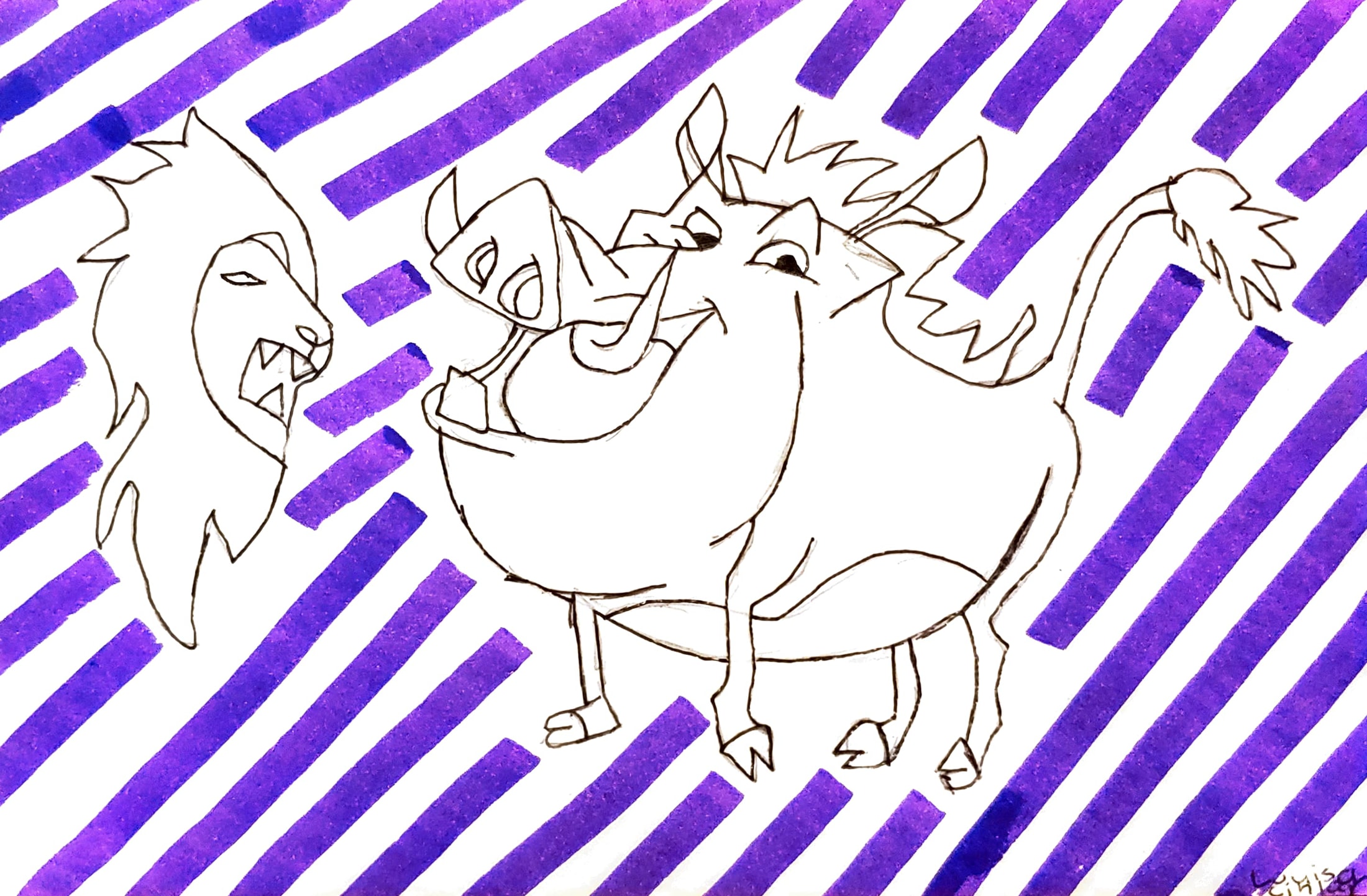 ---
"Beasts" by Louisa Cihlar
---
WE RESPOND TO GOD'S WORD
---
---
Rosephanye Powell
The St. Olaf Choir
---
from Stages on the Way, Iona Community Wild Goose Worship Group
---
Jesus, Prince of Peace, humble and riding on a donkey. Jesus, disturber of the peace,
you upset bad religion when it gets in the way of God.

Jesus, upsetter of the self-righteous,
you turn questions on their head, offering no instant answers,
but showing the way.

Jesus, lover of the lost,
you say "forgive" when we want to shout "condemn!"

Jesus, host at the table,
you share your best even in the face of our worst.

Jesus, Savior of the world
…yes, even the world which wants you
until it meets you.
---
It's holy week, again, O God. We give thanks that year after year, your love sustains us through it all. This year we are once again reminded of how quickly things change—in our world, in our lives, and even in your story. For as Jesus entered Jerusalem with crowds praising him shouting, "hosannah," it was only a few short days before they turned to crucifixion. We are a people too easily swayed by popular opinions, forgetting what it means to worship no other gods but you.
This week, on Thursday, we remember the holy meal Jesus shared with his friends. And so today we pray for our friends—those who are companions on life's journey. We pray especially for friends kept at a distance during this pandemic. We pray for those who long for a hug, a handshake, to share a meal together again…and we pray that can all happen again safely soon. We pray a prayer of thanksgiving for those who have stood by us through long nights and in difficult times. And we pray for all those who do not feel like they have a friend, may they discover a relationship that brings new hope and joy.
On Friday, Jesus suffered on the cross. We pray today for all those who are suffering around this world. We pray especially for those who suffer under oppression; for all who are treated as other because of their skin, their gender, their heritage, their faith, or other factors that divide us. May we work toward justice for all your children, O God. We pray for those who suffer from pain in body, mind, and spirit, and ask for their healing.
On Saturday, it was finished. All was quiet, and Jesus' death was palpably felt by his family and friends. We pray today for all who mourn. Especially we pray for all who are reeling from the recent shootings in Boulder and Atlanta. Comfort them, O God, and help us to not grow complacent to such tragedy. We continue to pray for all who in this pandemic have not been able to say goodbye to loved ones in person, or mark death with our normal rituals of gathering together. And we pray for those we personally love and miss who have recently died to this life.
All this and more we pray in this moment of silence…
Set our eyes to the promise of resurrection, faithful One, but don't let us lose the meaning of these days. And so we pray in the name of Jesus, the one who took this journey for us, as we say
Our Father, who art in heaven, hallowed be Thy name.
Thy kingdom come. Thy will be done on earth, as it is in heaven.
Give us this day our daily bread. And forgive us our debts as we forgive our debtors.
And lead us not into temptation, but deliver us from evil.
For Thine is the kingdom, and the power, and the glory, forever.
---
One Great Hour of Sharing
---
Our annual One Great Hour of Sharing offering will be received now through Easter Sunday. You can give online through our CPC Vanco platform by
clicking on this link
.
---
Opportunity for Offering
---
Thank you for your generosity!
May God bless these gifts to be blessings.

WE ARE SENT INTO GOD'S WORLD
---
---
Blessed be the Name of the Lord
---
---
The Go Forth to Be the Church Challenge
---
As those who profess to be followers of Jesus, let us ride on with him through this week, eyes, ears and hearts wide open.
May the Lord bless you and keep you, the Lord make God's face to shine upon you and give you peace this day and every day. Amen.
---
---
---
---
ATTRIBUTIONS
---
Art:  The Entry of Christ into Jerusalem by Louis Felix Leullier (1811-82)
---