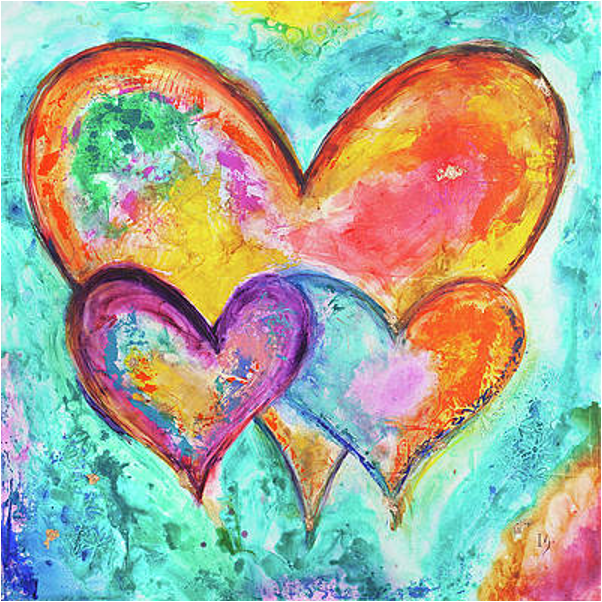 ---
Worship for Sunday May 30th, 2021
Trinity Sunday
---
Celebrating the Lord's Day from our homes
---
---
---
As a PC(USA) congregation, we believe the worship of the triune God is the center of our common life and our primary way of witness to the faith, hope, and love of Jesus Christ. Worship binds us together as a congregation and equips us to know, love, and serve God in every aspect of our lives. Thankfully, we also believe worship has never been confined to a particular space or building. In these days when staying away from large physical gatherings is an important way we love our neighbor, we are grateful for the ways we are still gathered across boundaries as we worship together on Sunday mornings. May this service glorify God, unite our congregation, and center your soul this day.
Join us—light a candle, turn up the volume on your computer or device, and remember who and whose you are! Let us worship God, together. 
WE GATHER AS GOD'S PEOPLE
---
Welcome & Announcements
---
Call to Worship
Our God is a faithful God who claims us in the covenant of faith.
Once we were no people, but now we are God's people.
Our God is a loving God who has freed us in the covenant of love.  
Once we had not received mercy, but now we have received mercy. 
Let us worship God.
---
---
---
Call to Confession
---
God, our Creator, knows us and all our weaknesses. So without shame we may approach and confess. God, our Redeemer, will meet us with grace beyond measure.
---
Prayer of Confession
---
Gracious and merciful God, hear us now as we come honestly before you, acknowledging all that keeps us from you. 
We are blind – To our own need for growth, to the rich blessings abundant in our lives, to the intrinsic God-created beauty in each face we see. 
We are lost – aimlessly wandering when you call us to great purpose, unwilling to leave the familiar path though it leads to death, overwhelmed and immobilized by all that needs fixing in our lives and in our world. Amen.  
---
Assurance of Forgiveness
O God, we seek your forgiveness, a measure of your grace, the renewal and freedom which allow us to begin again.  We are your people, chosen and blessed. 
Friends, believe the good news - In Jesus Christ, we are forgiven.
---
The peace of Christ be with you.
And also with you.
WE LISTEN FOR GOD'S WORD
---
Time at the Screen with our Children
---
---
---
God of Grace, open our eyes, our hearts and our minds, that we hear your Word to us this day. Amen.
---
7 
It was not because you were more numerous than any other people that the 
Lord
 set his heart on you and chose you—for you were the fewest of all peoples. 8 It was because the 
Lord
 loved you and kept the oath that he swore to your ancestors, that the 
Lord
 has brought you out with a mighty hand, and redeemed you from the house of slavery, from the hand of Pharaoh king of Egypt. 9 Know therefore that the 
Lord
 your God is God, the faithful God who maintains covenant loyalty with those who love him and keep his commandments, to a thousand generations
.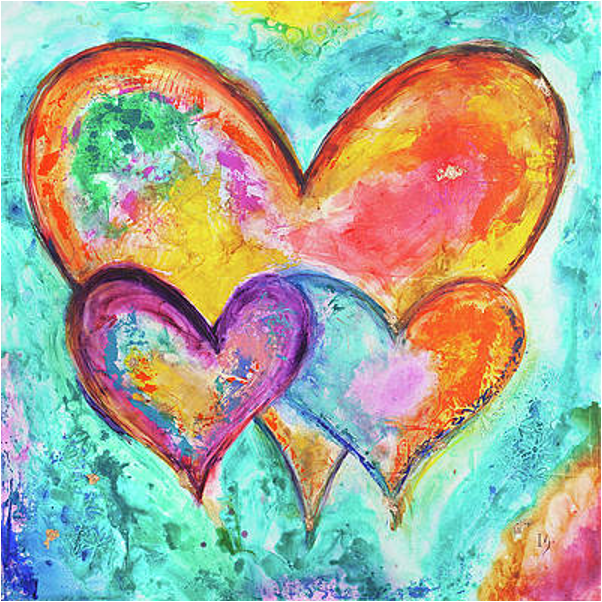 ---
---
---
WE RESPOND TO GOD'S WORD
---
Great is Thy Faithfulness
---
---
---
From The Presbyterian Church(USA) A Brief Statement of Faith
---
We trust in God the Holy Spirit,
everywhere the giver and renewer of life.
The Spirit justifies us by grace through faith,
sets us free to accept ourselves and to love God and neighbor,
and binds us together with all believers
in the one body of Christ, the Church.
The same Spirit
who inspired the prophets and apostles
rules our faith and life in Christ through Scripture,
engages us through the Word proclaimed,
claims us in the waters of baptism,
feeds us with the bread of life and the cup of salvation,
and calls women and men to all ministries of the church.
In a broken and fearful world
the Spirit gives us courage to pray without ceasing,
to witness among all peoples to Christ as Lord and Savior,
to unmask idolatries in Church and culture,
to hear the voices of peoples long silenced,
and to work with others for justice, freedom, and peace.
In gratitude to God, empowered by the Spirit,
we strive to serve Christ in our daily tasks
and to live holy and joyful lives,
even as we watch for God's new heaven and new earth,
praying, "Come, Lord Jesus!"
---
---
Ev'ry Time I Feel the Spirit
Opportunity for Offering
---
This button will take you to the Central online giving platform.
Thank you for your generosity!
May God bless these gifts to be blessings.
---
WE ARE SENT INTO GOD'S WORLD
---
---
In the Midst of New Dimensions
---
---
Go Forth to Be the Church Challenge
---
Let God love you. Let that gracious love work on you to help you to grow to be more like Jesus.
May the Lord bless you and keep you, the Lord make God's face to shine upon you and give you peace this day and every day. Amen.
---
---
---
---
ATTRIBUTIONS
---
Art: A Place in God's Heart/Let All That You Do Be Done In Love, Ivan Guaderrama, uploaded 2020

Artist's Statement: One of God's most beautiful and powerful truths for human beings is that we were created to reflect God's love for us. When we believe in his love and decide to put our trust in him as our Lord and Savior, Jesus comes to live in us, and his love and virtues are poured out in us. Therefore, we can live in love, loving the people around us transcending all the barriers we may face in our daily lives. And an even more impressive truth is that by living in love not only does God live in us, we also live in Him and by living in Him we are fulfilled.
---