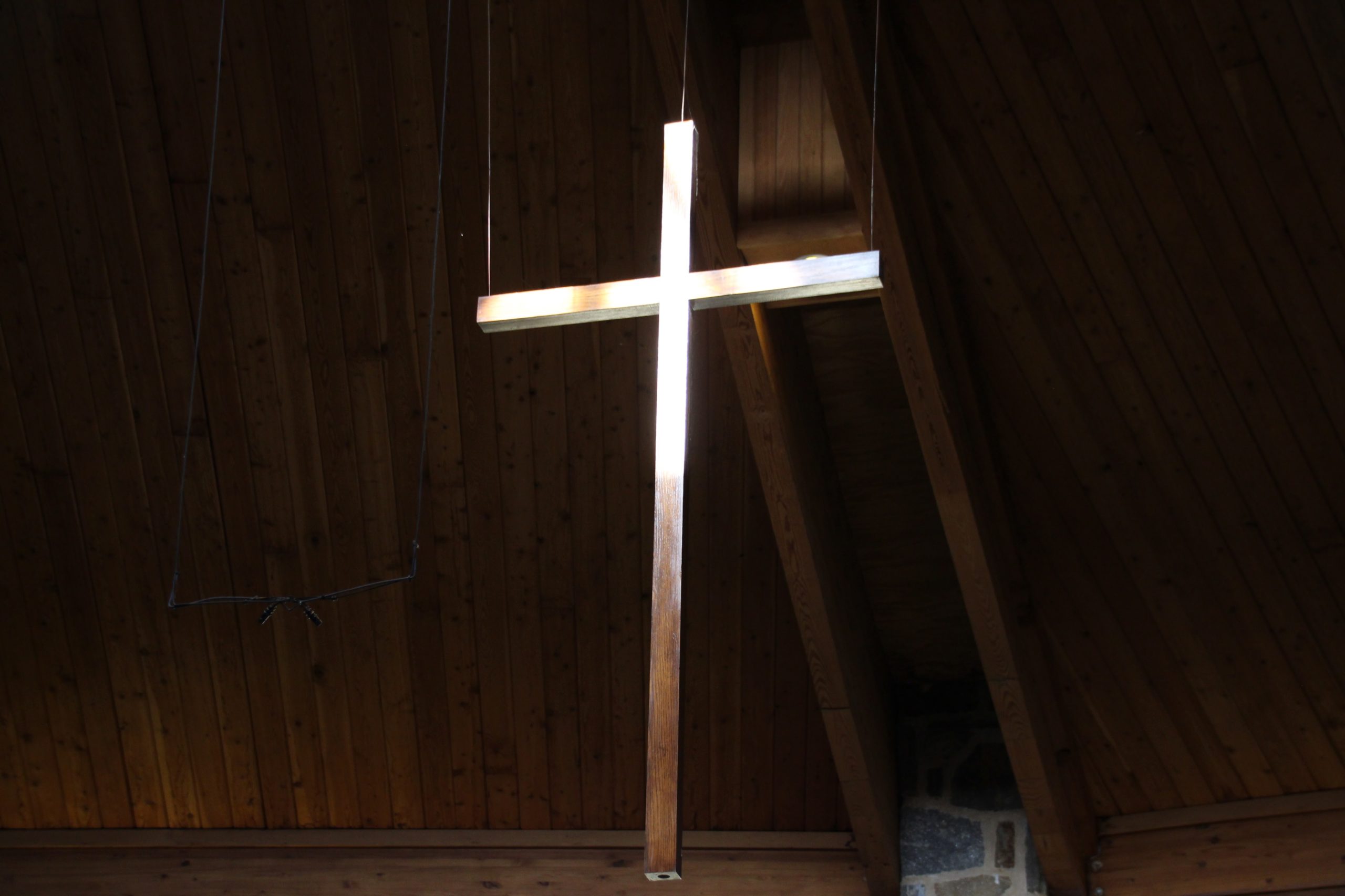 ---
Worship for Sunday June 6th, 2021
---
Celebrating the Lord's Day from our homes
---
---
---
As a PC(USA) congregation, we believe the worship of the triune God is the center of our common life and our primary way of witness to the faith, hope, and love of Jesus Christ. Worship binds us together as a congregation and equips us to know, love, and serve God in every aspect of our lives. Thankfully, we also believe worship has never been confined to a particular space or building. In these days when staying away from large physical gatherings is an important way we love our neighbor, we are grateful for the ways we are still gathered across boundaries as we worship together on Sunday mornings. May this service glorify God, unite our congregation, and center your soul this day.
Join us—light a candle, turn up the volume on your computer or device, and remember who and whose you are! Let us worship God, together. 
WE GATHER AS GOD'S PEOPLE
This is My Father's World
---
---
Welcome & Announcements
---
Call to Worship
God calls us to come as we are, drawing us in and welcoming us home.
Claimed and called as God's own, we come to be fed by God's Word and Spirit.
God sends us out, renewed and reshaped, so that we would live the way of Jesus.  
Let us worship God, coming as we are, then leaving to do God's will, seeing all as God's children.
---
---
---
Prayer of Confession
---
To come as we are before you, Almighty God, is to be humbled by our own brokenness.
And yet, to come as we are before you, Merciful God, is to be welcomed and met with forgiveness. So we come, confessing how we have strayed from your ways, and how we have not worn your image within us for others to see. We come confessing that we often prefer walls and rules that protect and divide us, rather than seeking to open doors and build bridges. We confess that we too easily close our eyes to others' needs if it means sacrifice or change. We confess that we grow weary of doing the hard things, and are held back from what you call for by our fear of what others will think. By your mercy, take us as we are and transform us, that we would live more boldly the faith we claim. Hear us now as we offer our personal prayers for forgiveness…   
---
Assurance of Forgiveness
Jesus said "Come unto me, all you who are weary and are carrying heavy burdens,
and I will give you rest."                                                (Matthew 11:28)
To come as we are, placing the burden of our sin in God's holy hands, is to find our load lightened.
This is the good news of the gift of forgiveness – we can rest, freed from sin, in God's presence.
Believe this good news and be at peace.
---
The peace of Christ be with you.
And also with you.
WE LISTEN FOR GOD'S WORD
---
Time at the Screen with our Children
---
---
---
Holy God, draw us in to your Word, that we would hear of your will and your way. And then, send us out, to live as those who believe it. In the way of Jesus, Amen.
---
Then he went home; 20 and the crowd came together again, so that they could not even eat. 21 When his family heard it, they went out to restrain him, for people were saying, "He has gone out of his mind." 22 And the scribes who came down from Jerusalem said, "He has Beelzebul, and by the ruler of the demons he casts out demons." 23 And he called them to him, and spoke to them in parables, "How can Satan cast out Satan? 24 If a kingdom is divided against itself, that kingdom cannot stand. 25 And if a house is divided against itself, that house will not be able to stand. 26 And if Satan has risen up against himself and is divided, he cannot stand, but his end has come. 27 But no one can enter a strong man's house and plunder his property without first tying up the strong man; then indeed the house can be plundered.
28 "Truly I tell you, people will be forgiven for their sins and whatever blasphemies they utter; 29 but whoever blasphemes against the Holy Spirit can never have forgiveness, but is guilty of an eternal sin"— 30 for they had said, "He has an unclean spirit."
31 Then his mother and his brothers came; and standing outside, they sent to him and called him. 32 A crowd was sitting around him; and they said to him, "Your mother and your brothers and sisters[c] are outside, asking for you." 33 And he replied, "Who are my mother and my brothers?" 34 And looking at those who sat around him, he said, "Here are my mother and my brothers! 35 Whoever does the will of God is my brother and sister and mother."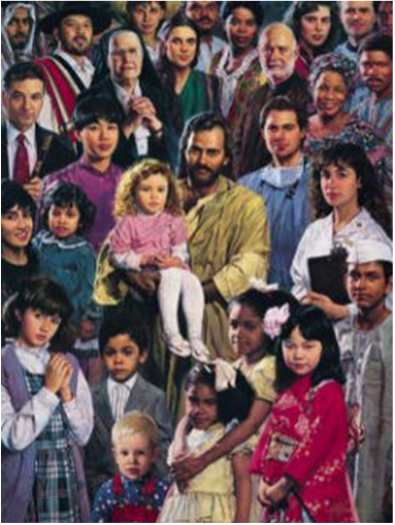 ---
---
---
WE RESPOND TO GOD'S WORD
---
From The Presbyterian Church(USA) A Brief Statement of Faith
We trust in God the Holy Spirit,
everywhere the giver and renewer of life.
The Spirit justifies us by grace through faith,
sets us free to accept ourselves and to love God and neighbor,
and binds us together with all believers
in the one body of Christ, the Church.
The same Spirit
who inspired the prophets and apostles
rules our faith and life in Christ through Scripture,
engages us through the Word proclaimed,
claims us in the waters of baptism,
feeds us with the bread of life and the cup of salvation,
and calls women and men to all ministries of the church.
In a broken and fearful world
the Spirit gives us courage to pray without ceasing,
to witness among all peoples to Christ as Lord and Savior,
to unmask idolatries in Church and culture,
to hear the voices of peoples long silenced,
and to work with others for justice, freedom, and peace.
In gratitude to God, empowered by the Spirit,
we strive to serve Christ in our daily tasks
and to live holy and joyful lives,
even as we watch for God's new heaven and new earth,
praying, "Come, Lord Jesus!"
---
Ev'ry Time I Feel the Spirit
Opportunity for Offering
---
This button will take you to the Central online giving platform.
Thank you for your generosity!
May God bless these gifts to be blessings.
---
WE ARE SENT INTO GOD'S WORLD
---
---
Together We Serve
(hymn #767 in Glory to God hymnal)
---
---
Go Forth to Be the Church Challenge
---
Go forth to live as family of Jesus. Do the will of God for others to see, even in ways that may make them wonder about you.
May the Lord bless you and keep you, the Lord make God's face to shine upon you and give you peace this day and every day. Amen.
---
---
---
---
ATTRIBUTIONS
---
Art:  Family of God, Nathan Greene (1961-      )
---